When was the last time you played a thrilling MOBA game while on the go? Surely, never! Clash of Titans is now available on mobile platforms, ending the wait!
Clash of Titans, India's first mobile MOBA game, features a powerful HD gaming environment and delivers the thrill of epic battles within the dynamics of a mobile interface. The team-based MOBA format provides an ever-changing battlefield scenario, with players having to work together in real-time to counter their opponent's tactics.
Clash of Titans features a roster of 56 unique Titans to choose from based on your play style, and you can also customize your Titan with a variety of skins to stand out on the battlefield. Don't suppress your inner adrenaline rush. Call your squad, team up, and win the ultimate battle!
Dual-Channel Connection Mode
The team of Clash of Titans recognizes the importance of a lag-free gameplay experience. They've painstakingly programmed fluid interoperability within the game, resulting in one of the smoothest user interfaces in mobile gaming. The use of a combination of WiFi and mobile data to counteract network connectivity fluctuations ensures an uninterrupted gaming experience.
Different skins and characters
Clash of Titans' environment allows players to embody their alter ego in the game – make your Titan represent your unique personality. Take charge of the battlefield with new skins to freshen up your battle-ready style and Titans available every week!
Dynamic matches
Have no time to play for an extended amount of time? No worry; Clash of Titans matches are only about 20 super-charged minutes long, so whether you're playing one or more rounds, you'll know how much time to set aside.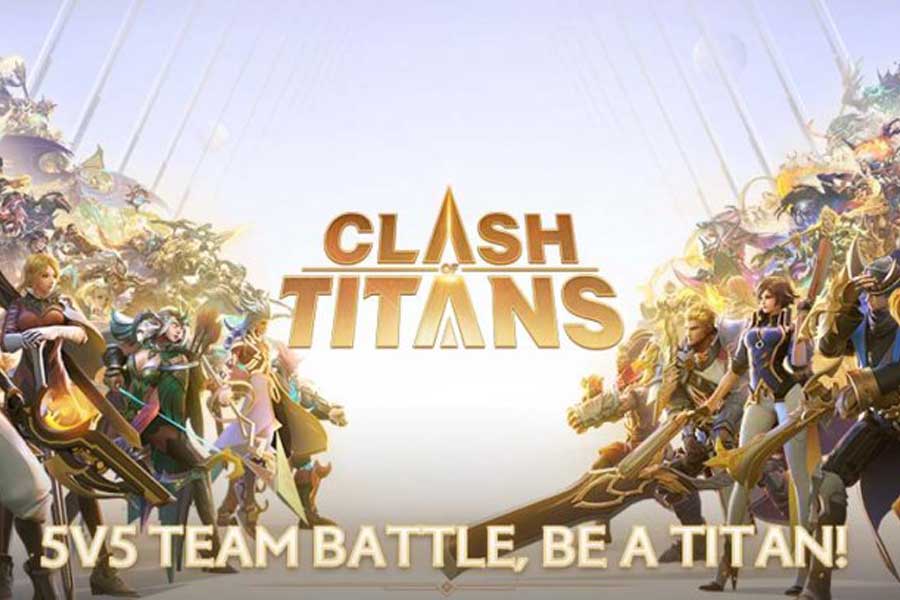 The pioneering 5v5 gameplay
When a large number of competitors and squad members are present in a gaming lobby, the gameplay becomes more engaging. One? That's not fun! Two? Purchase something new! Three? No, there isn't enough energy! Four? Gee! What a bore! Five? Let's go live! Yes! In its 5v5 clashes, CoT blends the finest of MOBA gaming to produce a captivating gameplay experience.
Continuous engagement
Clash of Titans epitomizes the MOBA concept by delivering the exhilaration of multiplayer team-based warfare. As players react in real time to their opponent's tactics, each match is unique thanks to multiple strategies and dynamic gameplay. Every victory must be earned!
Conclusion
Clash of Titans is a pioneer in the category as the first Indian mobile MOBA. With its tempting roster of Titans, appealing gameplay, on-going sustenance and the addition of regular new content, gamers are sure to be content.
Also Read: Oxygen OS 12 officially rolled out for OnePlus 8 Series and 9R