The long wait has finally come to an end as Realme Pad X was launched on Tuesday, July 26, 2022 and is powered by a Snapdragon 695 SoC under the hood and is the first tablet launched by Realme to offer 5G connectivity.
Launched along with it was the Realme Flat Monitor that has many interesting features of its own but the interesting thing about Pad X is that it comes with support for different accessories like Realme Smart Keyboard and Realme Pencil.
Upon its launch in India, Realme Pad X comes at a starting price of Rs 19,999 for base 4GB + 256GB storage model that comes with strong Wi-Fi connectivity while an adept 5G model comes at the price of Rs 25,999.
If you take the 8GB + 128GB variant then the cost of connectivity becomes Rs 27,999 with the colour options being Glowing Grey and Glacier Blue. You can purchase it on e-commerce portals like Flipkart, Amazon India, Realme.com, etc. to name a few.
The first sale is set to go on July 29, 2022 where you can get a price discount of Rs 10,999 according to the company and this is a good enough reason for youngsters to utilize the opportunity and take up the offer.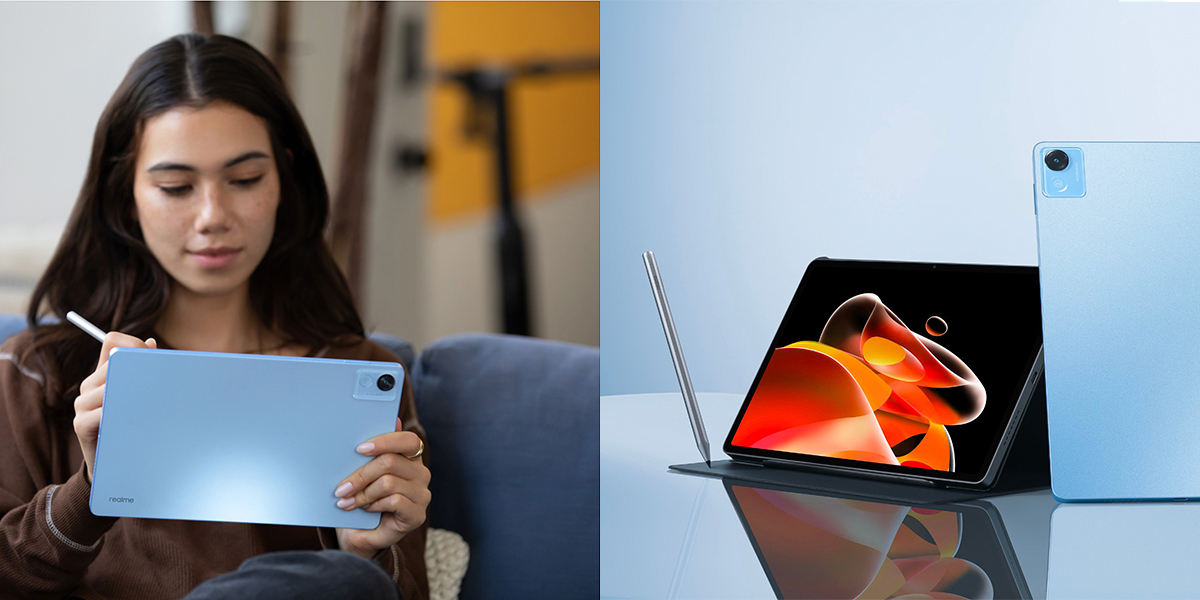 Key Specifications
Regarding specifications, Realme Pad X runs on Android-12 based Realme UI 3.0 for Pad with an 11 inch display with a WUXGA+ resolution aside from being, as mentioned above, powered by a Snapdragon 695 SoC and can be paired with a 6GB RAM.
Pad X can use up to 5GB inbuilt storage as virtual RAM in order to improve its performance and it sure does go notches above in this case, which is perhaps an upgrade compared to the previous version.
The tablet is also equipped with a 13 megapixel rear camera along with an 8 megapixel wide-angle front-facing camera that comes with a 105 degree field of view that is perfect for taking selfies and video calls.
Another interesting quality of Realme Pad X is that it is supported by a low-latency Realme Pencil, which is used for drawing and taking notes that comes with a battery backup of 10.6 hours and supports magnetic wireless charging.
The device also supports the Realme Smart Keyboard that has a key travel distance of 1.3mm and supports many keyboard shortcuts and is quite adept at multitasking combinations but all the mentioned accessories have to be purchased separately as per Realme.
Given the aforementioned points, it will be interesting to see how Realme Pad X performs but if initial reports are to be believed, it has met with a great deal of positive response from all sides.
Also Read Here: Realme to launch Pad X with 8,340mAh battery, Snapdragon SoC on July 26