Consumer electronics brand Rapoo introduces H100 Plus and H120 headsets in India. When it's time to take a music break between back-to-back calls, the Rapoo headsets provide rich bass, crisp highs, and natural mid-tones to let you enjoy your favourite tunes.
These headsets may be your perfect companion whether you're recording a tutorial, teaching, or having an online game session because they have unique noise cancellation features that assist filter out background noises and make virtual meetings crisp and clear.
The Rapoo H100 Plus headset has a rotating microphone for easy management and a high-quality stereo audio output. It offers a handy volume control and effortlessly enables voice calls. For convenient connectivity, this Rapoo headset has a wired transmission option and a 3.5 mm audio connector. With dimensions of 165 x 165 x 55 mm, this innovative suspension headwear is designed for the long game.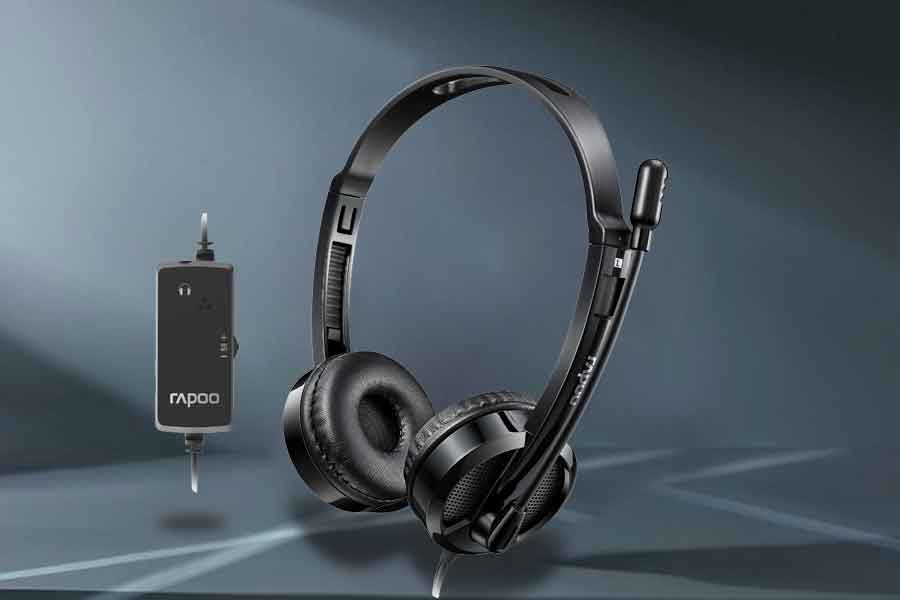 Another game changer is the Rapoo H120 USB stereo headset, which features a high-quality USB digital audio output for a pleasant experience at home. It's the ideal companion for your online work calls and meetings, with microphone noise suppression and a USB port. H120 has a wired transmission and customizable microphone rotation, much like the Rapoo H100 Plus. It also includes other exceptional features such as smooth HD voice calls and other multiple functions of the provided control features, ensuring a hassle-free and premium experience.
Pricing and Availability:
The Rapoo H100 Plus and H120 are priced at INR 999 and INR 1,499 respectively and can be purchased from Amazon India and other online and offline stores. The products come with a 12-month Limited Replacement Warranty from the date of purchase and are available in a beautiful black colour.
Also Read: Mivi launches ThunderBeats 2, ConquerX Bluetooth neckband earphones