Homegrown electronics company Mivi is strengthening its product portfolio with the launch of two new Bluetooth neckband earphones, ThunderBeats2 and ConquerX at a competitive price of INR 999. Customers can purchase these pioneering devices from Amazon, Flipkart and Mivi.in from March 3 onwards.
Mivi ThunderBeats 2 and ConquerX are designed to take users' calling experiences and music sessions to new heights while remaining affordable and fashionable. The latest neckbands come with powerful 10mm extremely solid bass and crisp audio drivers for an immersive listening experience for bass fans. ThunderBeats 2 and ConquerX are stylishly designed feather-light neckband earbuds with an IPX4 rating, making them dust, sweat, and water resistant. This allows users to live an active outdoor lifestyle, sweat abundantly while completing intensive workouts, and carry the device with them everywhere they go.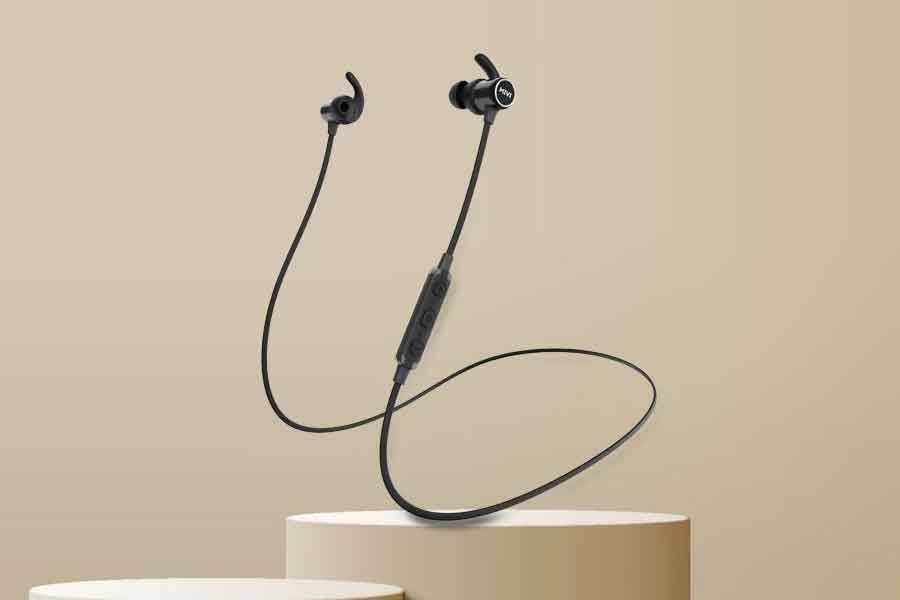 Midhula Devabhaktuni, co-founder & CMO, Mivi said, "Earphones are the new best friend everyone requires these days for improved digital communication and entertainment. And we are pleased to announce the launch of a new range of stylish and affordable earphones, to provide our consumers with a superior experience. We look forward to positive feedback from the customers. In a nutshell, we at Mivi aspire to provide a device that every young professional and music lover in this technologically advanced era of rapid digitization needs."
Also Read | Wearables: How Indian Brands Are Leading By Example
Both the ThunderBeats 2 and ConquerX Mivi neckbands have a high-quality microphone for crystal-clear calls and seamless conversation, adding to the enjoyment of the moment. On a single charge, the device provides over 14 hours of playtime at mid-volume. It also includes the most up-to-date Bluetooth 5.0 connectivity, which ensures that earphones connect to smartphones as soon as they are turned on, eliminating the need to unlock the phone and providing excellent sound quality up to 10 metres away.
Voice assistants like as Siri and Google are included into the Mivi ThunderBeats 2 and ConquerX. It allows users to quickly switch between audio tracks and accept or reject calls. Furthermore, the battery case's LED display allows users to keep track of their battery usage and avoid running out of power. A one-year guarantee against manufacturing defects is included with the Mivi ThunderBeats 2 and ConquerX. So pick from a variety of vibrant colors to enjoy the high-intensity audio.
Mivi is a one-of-a-kind company specializing in the audio gadgets category, with its products ranging from TWS (True Wireless Stereo) to wired earphones. The brand intends to design made-in- India products to meet the specific needs and preferences of Indian consumers and provide the best experience.
Also Read: Apple event date confirmed: iPhone SE 3, new iPad Air likely to be announced