Even though it may seem overcrowded, the Indian smartphone market is always enthusiastic about new brand introductions. The large domestic consumer base gives enough playing field to every new player in the segment as long as the product line can compete. iQOO is one such brand that merely in a couple of years its launch reaffirmed this fact with the success of its product line in India. The brand, a subsidiary of Vivo, has released a range of competitive, affordable and reliable smartphones in the market within two years of timeframe. From iQOO 9 Pro to iQOO Neo 6 to iQOO Z6 Lite 5G, iQOO made sure that their catalogue serves every segment of the smartphone market. Let's find out more about every iQOO phone launched in 2022 and rank them from worse to best in terms of specifications and performance.
Ranking Every iQOO Phone Launched in 2022
iQOO Z6 Lite 5G
Currently the most affordable of all iQOO models, the Z6 Lite 5G sports a 120Hz display and Qualcomm Snapdragon 4 Gen 1 SoC at the starting price of Rs 13,999. It is also probably the cheapest 5G smartphone in the Indian market at the moment. The drawback is the smartphone's sub-par camera which falters in low lighting. Also, there is no charger in the box, the biggest negative of all.
iQOO Z6 5G
Can be easily called the better version of Z6 Lite 5G, iQOO Z6 5G is one of the best performance centric smartphones released by the brand. Powered by the Snapdragon 695 chipset, the smartphone provides Android 12 OS, a 120Hz display, and good battery support. But then again, the sub-par is really the issue here once more. Also, with no stereo speakers, it might not be the first choice of those who use their smartphones for entertainment.
iQOO Z6 Pro 5G
At a starting price of Rs 21,999, iQOO Z6 Pro 5G is easily the best handset in the Z6 series of iQOO. Z6 Pro 5G is loaded with some great features such as a Snapdragon 778G chipset, an AMOLED display with a 90Hz refresh rate, and a good battery life coupled with 66W fast charging support among others. The absence of stereo speakers and HDR10 support can be a bummer even though the rest of it makes it a decent smartphone.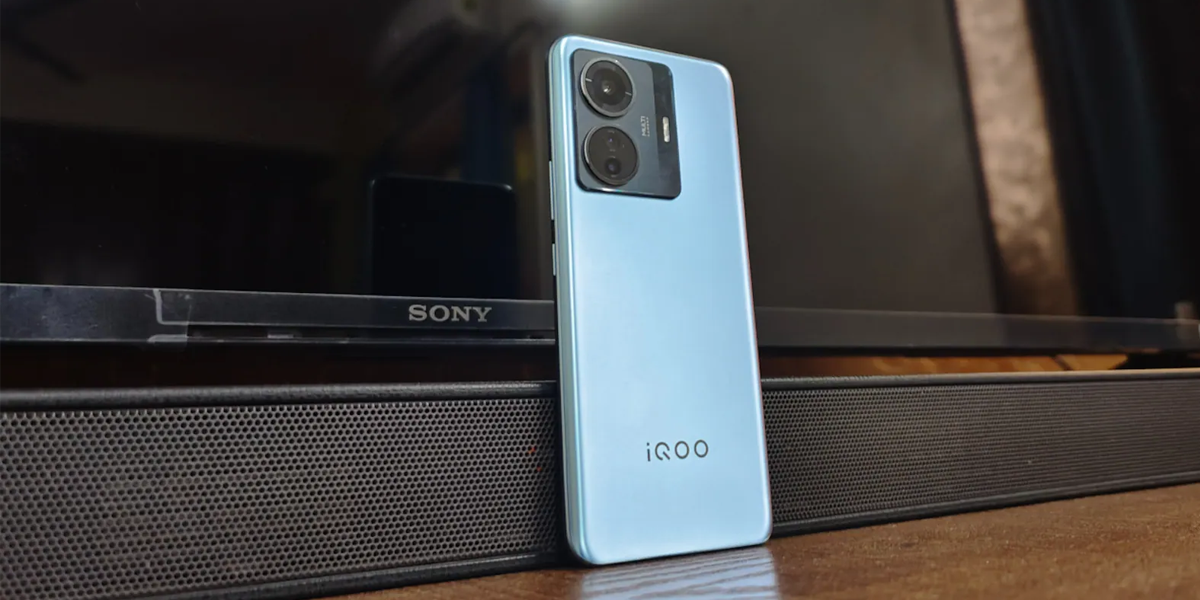 iQOO 9 SE and iQOO Neo 6
Both iQOO 9 SE and iQOO Neo 6 rank similarly in terms of value for money. iQOO 9 SE is the flagship device that doesn't cost a fortune. The smartphone features a powerful Snapdragon 888 chipset, a 120Hz AMOLED display, 66W fast charging support, and up to 12 GB of RAM for providing a smooth smartphone experience. iQOO NEO 6 is simply the cheaper and feature-wise richer device with its Snapdragon 870 chipset, and 80W fast charging.
iQOO 9 and 9 Pro
Again ranking both 9 and 9 Pro together since there are not much of variations when it comes to overall performance. Out of the two, iQOO 9 could be the better choice solely because of the price. is another flagship device of the brand offering stellar smartphone performance and a great display. It features Snapdragon 888+ 5G chipset, up to 12GB RAM, a 120Hz AMOLED display, a decent battery with 120W fast charging support and a 48MP Gimbal camera system.
iQOO 9T 5G
9T 5G is one of the best premium smartphones in the under 50K category at the moment. The Qualcomm Snapdragon 8+ Gen 1 chipset, 120Hz E5 AMOLED display, up to 120W fast charging support, 50 MP triple rear camera setup and 5G connectivity. In short, iQOO 9T provides every premium feature one could ask for at a much more affordable price range.