Highlights
Ramayana Fever
The Phenomenon
Movies & TV Shows
What are your thoughts on Ramayana- The Epic? What is your view of the countless movies and serials based on it? Find out.
In Brief
The name 'Ramayana' and 'Rama' send a wave of emotions in anyone who is an Indian or is familiar with the immortal epics like Ramayana and Mahabharata. Both have transcended the borders they were once confined to and have become beloved to even westerners.
Even today, you'll find that there are countless debates that continue to rage on whether it is a myth or fictional story or a part of India's ancient history- a real event that took place thousands and thousands of years ago.
We are living in a day and age where it is difficult to trust anybody and we choose to believe what we want to believe. There was a time in post-independent India when Ramayana and Mahabharata were dismissed as mere fiction with no reality to it.
However, things have changed, ever since the Archaeological Survey of India have unearthed many souvenirs from times long gone that provide conclusive proof that these events did happen, a fact that the western world acknowledges as well.
Rama is the seventh avatar of Lord Vishnu who is believed to have lived in the Treta Yuga and on whom the whole Ramayana is based, which has been told time and time again since thousands of years since it took place.
Rama's ideals continue to be preached to the younger generation as an example to follow and live life like he did. Ramayana continues to be taught in schools and has many popular movies and serials named after it.
Ramayana was written by renowned Sage Valmiki and the story is believed to have took place many centuries before the Mahabharata, which was written be Sage Vyasa and scribed by Lord Ganesh.
According to the Ramayana, Rama was born as the eldest son of Ayodhya's King Dasharatha and his eldest queen Kaushalya. Dashratha's two other wives, Sumitra and Kaikeyi, gave birth to twins Lakshmana & Shatrughna, and Bharat, respectively.
So Rama is the eldest, followed by Bharat, Lakshmana and Shatrughna, although Rama and Lakshmana were closer since childhood, as were Bharat and Shatrughna. While Rama is Vishnu's incarnation, Lakshmana is said to be incarnated from Lord Shesha, the serpent on which Vishnu reclined.
Rama and Lakshmana had many adventurous exploits during childhood when they went to help Sage Vishwamitra to kill the demons that were an obstacle in completing his yagnas and, in the process, Rama also married Sita after stringing Lord Shiva's bow as part of a competition to win her hand, which many powerful kings failed to accomplish.
When he was exiled from his kingdom for 14 years, both Sita and Lakshmana went with him where, one day, Sita was kidnapped by Ravana. Rama and Lakshmana, with an army of monkeys, including his devotee Hanuman, went to Lanka, Ravana's island kingdom to slay the demon and rescue her.
Ramayana is many things to many people and has been told umpteen number of times in the past millennium. So it is only to be expected that it would spawn many movies and TV serials over the course of years, most of which have achieved popularity.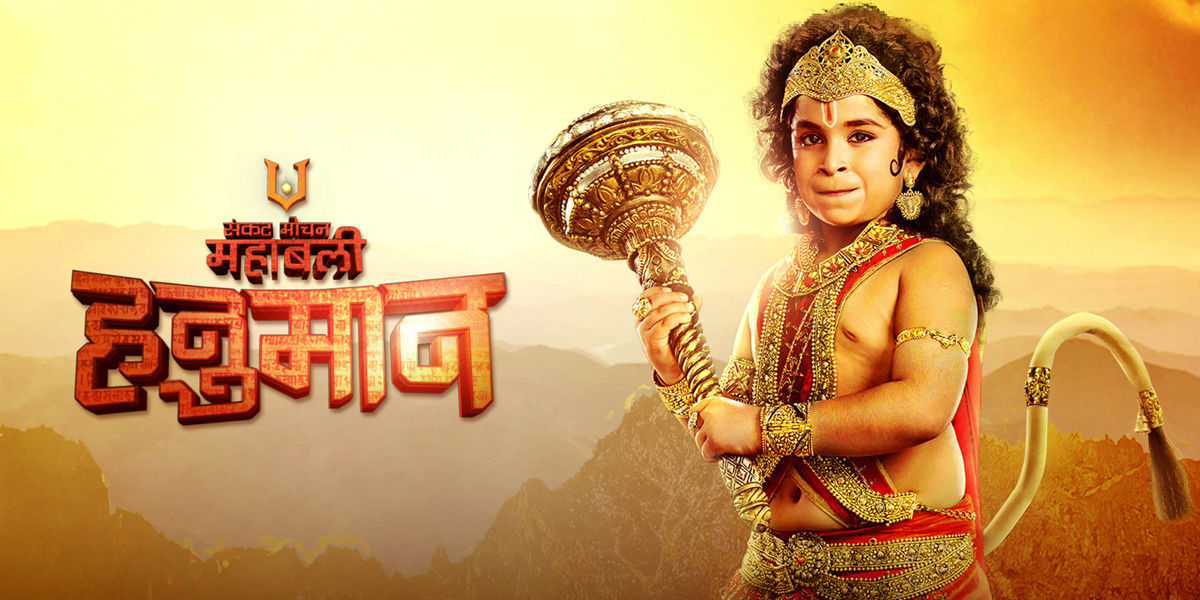 Ramayana in Pop Culture
Adipurush, a movie based on the Ramayana, has become the talk of the town for all the wrong reasons, as many people have not only criticised its VFX, character portrayals, but also livid that the makers have altered the history of the epic and that the actors portraying Rama, Ravana, and Hanuman, look nothing like they're depicted in the story.
The core story of Ramayana is that it speaks about the triumph of good over evil, which is why it is a staple of Indian pop culture so here are some important serials and movies based upon it.
Ramayana (1987 Series)– This Ramanand Sagar vehicle is the most popular form of the epic we've seen so far. Released in 1987, it was based on two sources- Valmiki's Ramayana and Tulsidas' Ramcharitmanas that immediately took over the entire nation and in such a manner that roads and alleys throughout India came to a standstill whenever it was aired while the actors portraying the roles became famous overnight and remained enshrined in public memory as 'Rama', 'Sita', 'Lakshmana', among others.
Ramayana: The Legend of Prince Rama– It was an Indo-Japanese collaboration that was released in 1992 but was banned in India following the Babri Masjid demolition, but eventually became a popular animated version of the epic in the years that followed
Ramayana (2002 TV Series)– This was a BR Chopra venture, who also made the popular Mahabharata in the 1980s, who also roped in Nitish Bharadwaj to play Rama, who had interestingly played Shree Krishna in the 80s Mahabharata
Jai Hanuman (1997 TV Series)– A lesser known serial that focuses on the life of Hanuman, an avatar of Lord Shiva, as the story is told from his eyes and perspective
Raavan (2006 TV Series)– This is based on Ramayana's antagonist, Ravana, and told from his perspective, which showcases his life and journey
Ramayana (2008 TV Series)– This version became extremely popular when it came out in 2008, which was a reboot of the 1987 version and made by Sagar Arts, the production house that made the original Ramayana in the 1980s
Siya Ke Ram (2015)– This one was different as it viewed Ramayana from Sita's perspective and was very successful as viewers found it to be a fresh take on the story as Sita was the main focus

Raavan (2010 film)– This 2010 movie was made by Mani Ratnam starring real-life couple Abhishek Bachchan and Aishwarya Rai, which was based on Ramayana where Rai played a character kidnapped by a goon (Bachchan), due to which her policeman husband starts looking for her, resulting in a good vs evil battle

Baahubali Series– We end with the most popular Indian movie franchise of the past decade as Baahubali has many shades of both Ramayana and Mahabharata that is neatly reflected in all its characters and their portrayals that scripted history for Indian Cinema
Conclusion
It isn't that these were the only movies and serials based on Ramayana as we also have Ram Rajya (1943), Sampoorna Ramayan (1961), Ramyug (2021), among others that may not ring a bell to the millennial generation but were extremely popular during their initial release although Ramyug is seen as a weaker version.
Also Read: Adipurush Courts Controversy; Temple Priest Demands Ban