Highlights

OTT Platforms
Upcoming OTT Releases
Entertainment
What are your views on OTT platforms? Are you satisfied with the content they roll out on OTT?
In Brief
There was a time when going to theatres was considered the ultimate way to spend your leisure time. It didn't matter if the movie was good or bad but just to escape into a whole new world for 3 hours leaving all the tension and stress at the door was the way towards peace of mind.
Movie Theatres were considered a temple/shrine for movie lovers while the hero/heroines were the gods and goddesses of the silver screen. The older generation folks still remember when they went to watch a 3 hour movie in the dark screens of the theatre as they wanted nothing more than their money's worth, which was fun, entertainment, and frolic.
Those were the days when the film's success depended on whether it celebrated a silver jubilee (25 weeks) or golden jubilee (50 weeks) in the theatres during the 50s, 60s, 70s, and 80s, which also determined the brand value of the star and how long he will last in the business.
Things stared to change in the 90s when the multiplex revolution took over as big budget ventures started to be shown on IMAX and PVR cinema chains that proved highly beneficial for its owners.
The jubilee era soon gave way to the '100 Crore Club' with the success of Aamir Khan's Ghajini (2008), which was the inaugural film that made 100 crores throughout India, which was soon followed by the 1000 crore club.
Then came the over-the-top (OTT) platforms with the advent of Sacred Games (2014), which paved way for the OTT revolution in India that soon saw many other for many platform based web-series that met with massive success.
Now, in 2022, most people prefer watching movies on OTT platforms like Netfli x, Amazon Prime, Hulu, and many others rather than going to the theatre, unless it is a big budget action flick like RRR, KGF, or Brahmastra.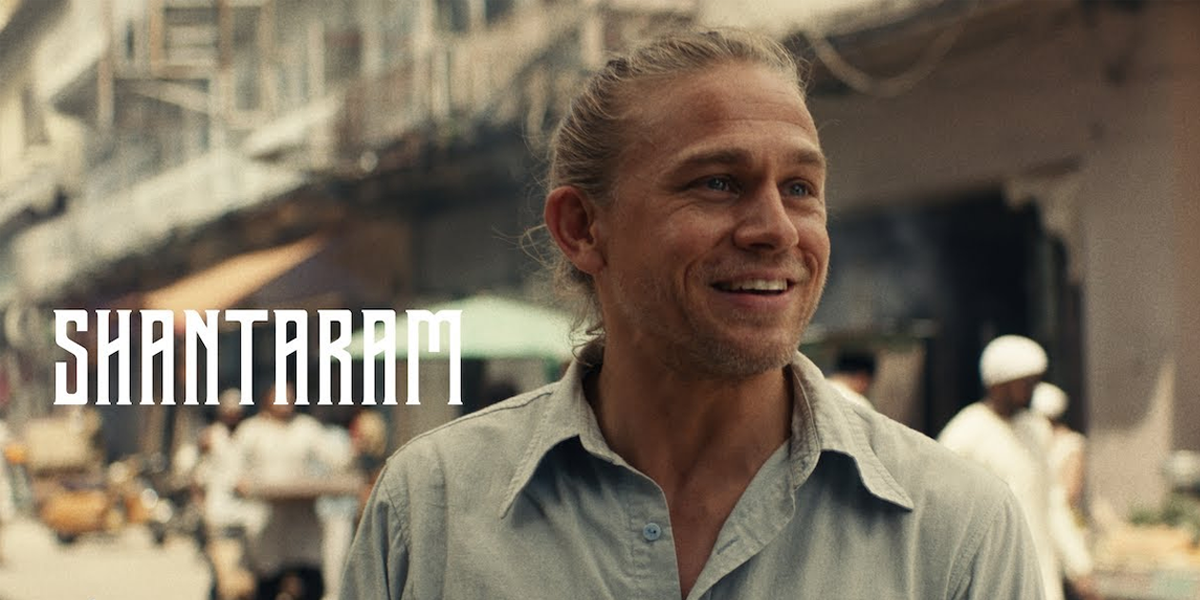 List of Content
Some of the upcoming movies and shows that will be released on OTT platforms are as follows:
The Journey of India– This show is featuring on Discovery+ and premiered on October 10, 2022, which will be narrated by Amitabh Bachchan and focus on the people that have contributed to the growth and progress of India, where celebrities and leaders like Anand Mahindra, Rana Daggubati, Kajol, Karan Johar, A.R Rahman, among others will provide first hand accounts on the country's diversity, its food, faith, among others
Easy-Bake Battle– This show featured on Netflix starting from October 12, 2022, where home cooks will be involved in a contest to showcase their culinary skills to actor-cum-cook Antoni Porowoski
Dobaaraa– It is based on the Spanish film Mirage and directed by Anurag Kashyap, which stars Taapsee Pannu and will be releasing on Netflix on October 15, 2022, where a young woman stumbles upon a time travel mechanism that allows her to change her present reality
Shantaram– It is adapted from a book of the same name by Gregory David Roberts, reportedly inspired by the author's life and will stream on Apple TV+ from October 14, 2022, where the story takes place in the 1980s and revolved around Lin Ford, a fugitive, who escapes to Bombay, which has its own share of struggles and stories to tell, and meets a woman he falls for.
The Playlist– This new series releasing on Netflix from October 13, 2022, where two entrepreneurs get together and hope to carve a niche for themselves in the music world by starting their own free and legal streaming platform
Mismatched: Season 2– Releasing on Netflix on October 14, 2022, it starts Rohit Saraf and well-known YouTuber Prajakta Koli, who reprise their roles from the first season, which is a drama that has love, hate, sorrow, and relationship goals
Ni Chang– Among new OTT releases, this one is is streaming on MX Player since October 12, 2022, where the story revolves around the Ning dynasty with Xie Xiaoni, who wants to become a successful businesswoman and move ahead in life, which is after her family was framed and killed by the Su Family, for which she's hell-bent on seeking revenge
Rookie Cops– A Korean drama streaming on Disney+ Hotstar from October 12, 2022, it involves two men who're students in the Korean Police National University that have experienced both charms and traumas of life and are dead set on becoming police officers.
Also Read: Top 11 flicks that will be popular on OTT platforms in 2022