Highlights
* Rajinikanth will play Moideen Bhai in Lal Salaam.
* The first-look posters of Thalaivar was unveiled on May 8.
* Lal Salaam is directed by Aishwarya Rajinikanth.
* The first poster for Rajinikanth's next movie 'Lal Salaam' is out.
Rajinikanth's next movie is going to be 'Lal Salaam' and the first of his role as 'Moideen Bhai' is out. Other than the fact that Rajnikanth is acting in this movie, it also stands out for the fact that his daughter Aishwarya Rajinikanth will be directing it.
This is a directorial comeback for Aishwarya who made her directorial debut with '3' starring Dhanush and Shruti Hassan. 
The poster for Lal Salaam was released Sunday night by Aishwarya, and Lyca Productions. It introduced Rajinikanth as Moideen Bhai with the tagline "Moideen Bhai has arrived" where he's seen in a beige kurta, red hat and sunglasses. Rajinikanth, however, isn't playing a lead role in this movie, and he will only be making an extended cameo in the movie. But his portion is said to be entirely shot in Mumbai.
Lal Salaam Cast, Plot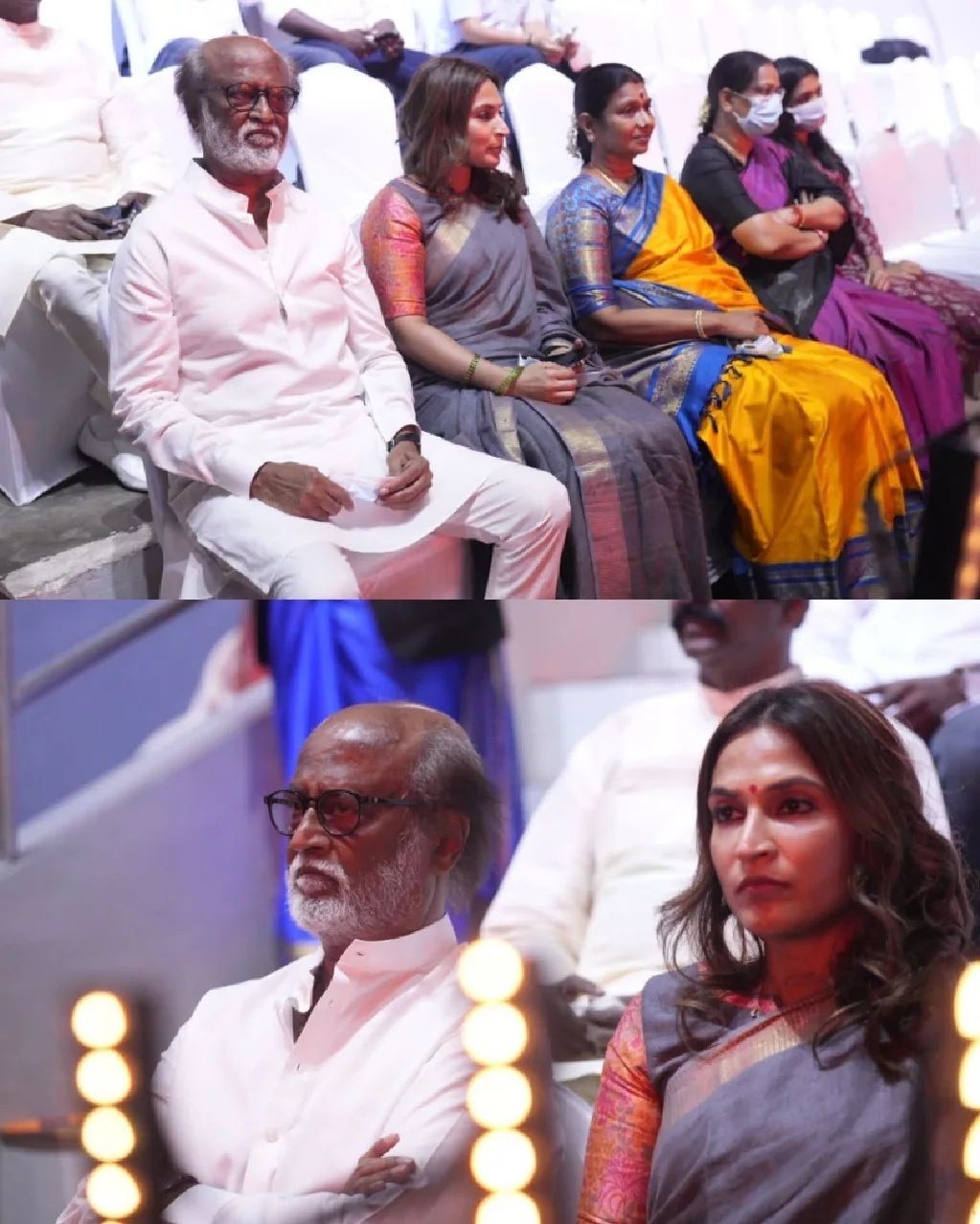 Playing lead roles in the movie will be actors Vishnu Vishal who is known for his lead role in the sports movie Vennila Kabadi Kuzhu, and Vikranth who made his debut in the movie Karka Kasadara.
AR Rahman is composing the music for Lal Salaam which was already confirmed last year in December by the singer himself.
The poster also confirmed editing by Pravin Baaskar and cinematography by Vishu Rangasamy.
As for the plot of the movie, there isn't much out but it will reportedly be based on cricket and communism.
There is no official release date for Lal Salaam as yet but it is slated to get a theatrical release later this year.
With the poster out we're expecting to get more details about the movie soon.
After actor Vishnu Vishal, Superstar Rajinikanth has also reached Mumbai for the second schedule of Aishwarya Rajinikanth's 'Lal Salaam', which also has Vikranth.
With the star actor, who is playing an important role in the film joining the team, the makers have now revealed his name and his look from the film.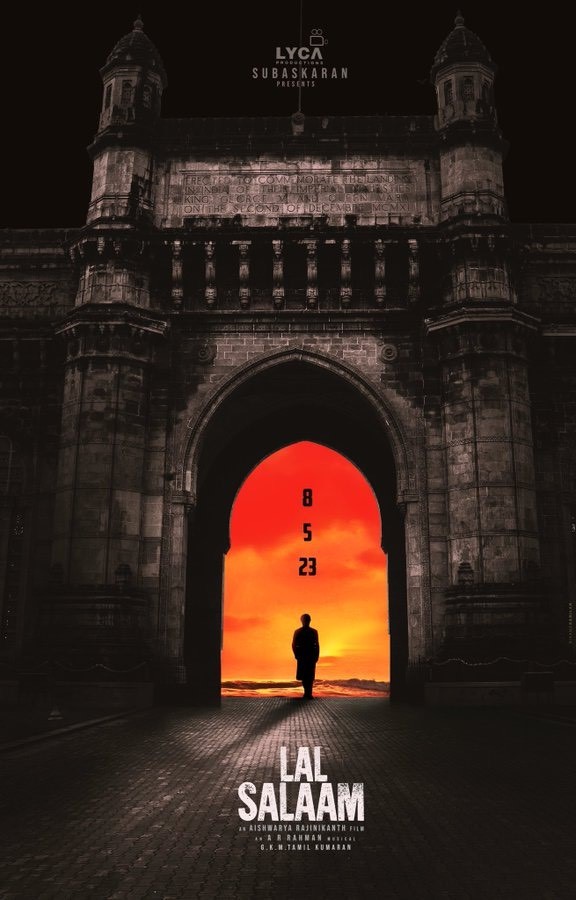 Rajinikanth is playing Moideen Bhai in the film and is seen wearing a red kufi cap and knee long coat called jubba. Revealing his name and the first look poster, the makers posted, "Everyone's favourite BHAI is back in Mumbai 📍 Make way for #Thalaivar 😎 SuperStar 🌟 #Rajinikanth as #MoideenBhai in #LalSalaam 🫡 இன்று முதல் #மொய்தீன்பாய் ஆட்டம் ஆரம்பம்…! 💥"
Interestingly, Rajinikanth rarely played a Muslim character on screen, and his most memorable one is that of Maanik Baasha, in the 1995 superhit film 'Baasha', in which he assumes his Muslim friend's name after his murder.
'Lal Salaam' is said to be a cricket-based drama, with Vishnu Vishal playing a cricketer in the film.
Jeevitha Rajashekar is also playing a crucial role in 'Lal Salaam' to make her comeback as an actress after 33 years, and she is said to be playing Rajinikanth's sister in the film.
AR Rahman is scoring the music for the film, which is expected to be released simultaneously in multiple languages in 2023.
Aishwarya Rajinikanth is returning to direction after almost half a decade. On May 8, the filmmaker and Lyca Productions unveiled the character poster of Rajinikanth in her upcoming directorial venture, Lal Salaam. As reported earlier, he will play a cameo role in the film and will be seen as Moideen Bhai. The first-look poster of Rajinikanth shows him in a stylish avatar with sunglasses. The shooting of the film is currently underway.
BUSY TIME FOR THALAIVAR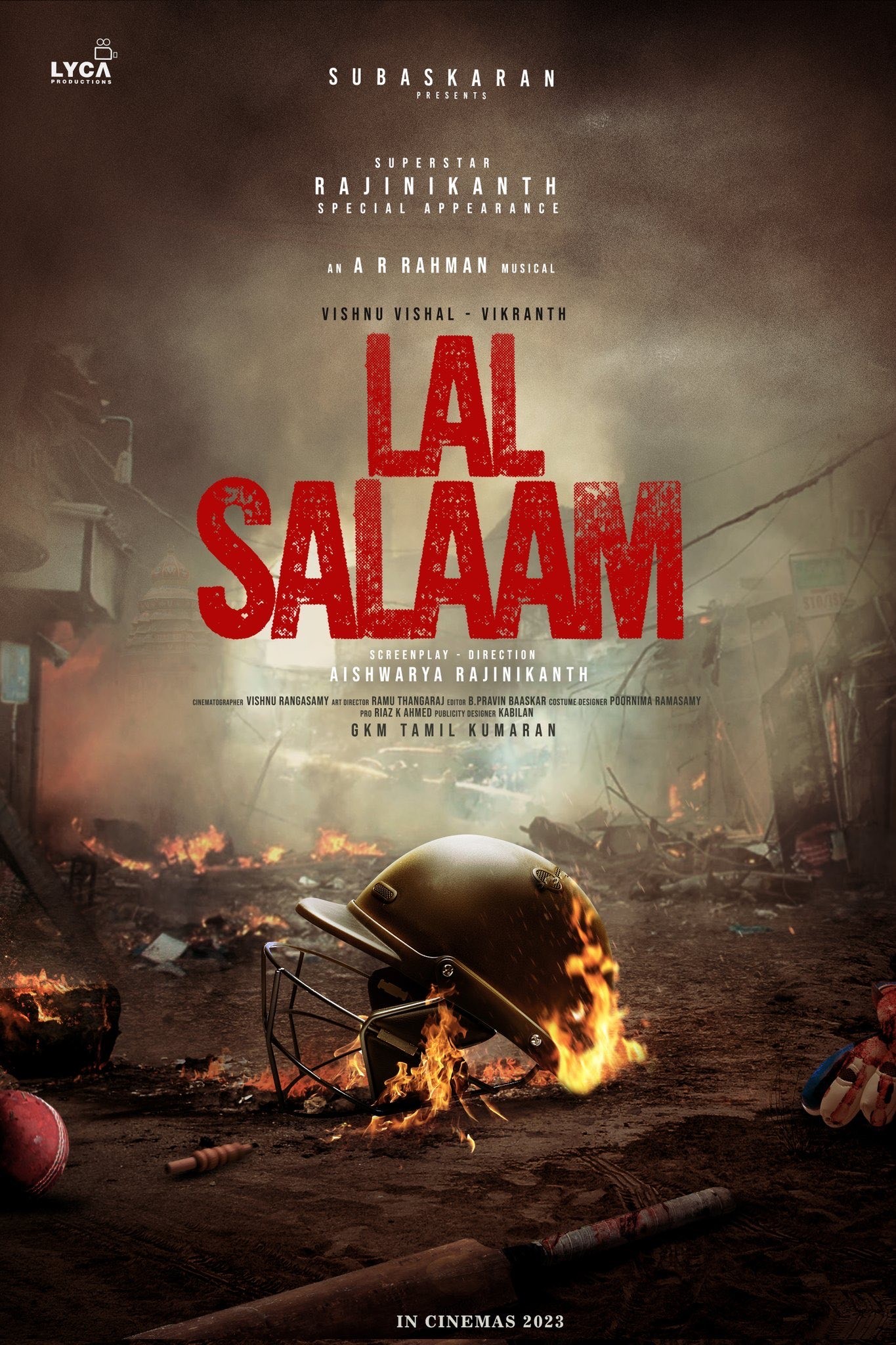 Rajinikanth was last seen in Annaatthe, The actioner, which featured him in the role of a caring brother, opened to a good response at the box office despite receiving mixed reviews. Rajinikanth is currently working on Jailer, directed by Nelson Dilipkumar. Going by Nelson Dilipkumar's previous films, it may feature a liberal dose of dark humour.
Tamannaah is set to act alongside Thalaivar in the biggie. She, however, is expected to appear only in the flashback scenes. This will mark her first collaboration with the Sivaji star. Rajinikanth is also doing a film with Jai Bhim director TJ Gnanavel.
Faqs on Laal Salaam
1) RAJINIKANTH LOOKS STYLISH AS MOIDEEN BHAI IN AISHWARYA'S LAL SALAAM.Details?
Ans) Lal Salaam features features Vishnu Vishal & Vikranth in leading roles .
Aishwarya has been busy with the film's shooting in and around Tamil Nadu for the past few months.
2) How is the first look for Rajnikanth Upcoming movie?
Ans) On May 8, Aishwarya and Lyca Productions decided to surprise everyone with the first-look poster of Rajinikanth from the film. The poster revealed that Thalaivar will play the role of Moideen Bhai in the film. Sharing the poster, Aishwarya wrote, "#Moideenbhai…welcome!… #lalslaam cannot caption when your heart is racing ! #blessed (sic)."
Also Read: Vikram Vedha, Bhediya OTT release dates are here: Where to watch the movies online, story, cast & more
Also Read: Pathaan OTT Release Date Out 'Accidentally' Before Movie Hits Theatres