The Indian accessories brand Play is known for making affordable earphones and headphones. The company's latest wireless earphones offering is the PlayGo N35 – a sporty, affordable neckband-style wireless pair of earphones with some alluring features such as IPX4 waterproof rating and USB Type-C charging. Let's see how the PlayGo N35 performs in our review and if it can redeem itself enough to get a recommendation from us.
What's inside the box?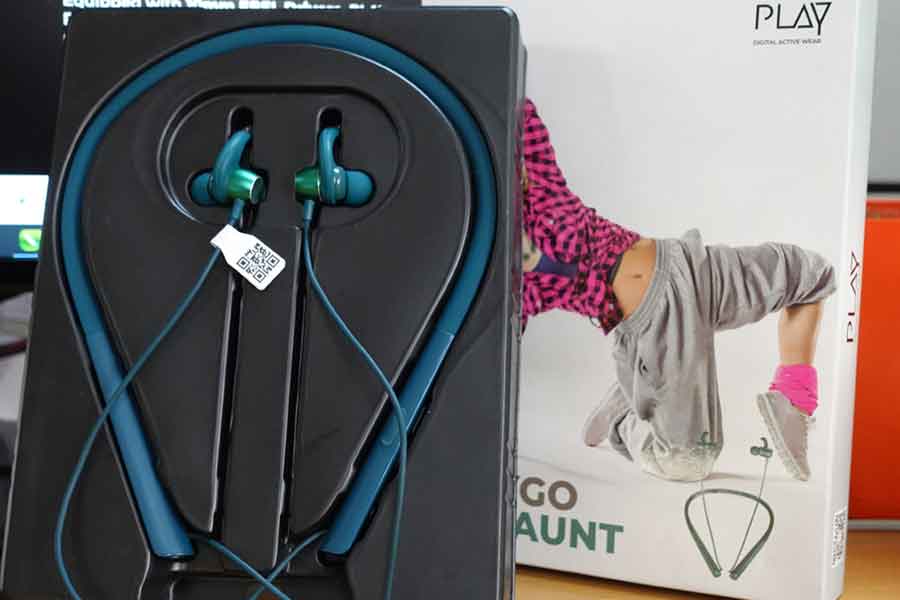 The PlayGo N35 comes in a protective retail packaging. Inside the box, you will find the basic accessories – N35 neckband with fins, two extra pairs of silicon eartips (L and S), a USB cable, user manual and warranty card. So this is the complete kit of what you can expect.
Features
Bluetooth 5.0
IPX4 Waterproof
Voice Assist: Google Assistant and Siri
Powerful EBEL Drivers
Microphone for HD Sound
PlayGo N35 Design
When it comes to designing a neckband-style earphone, a brand can only do so much. We got the Blush Green color of PlayGo N35 for review.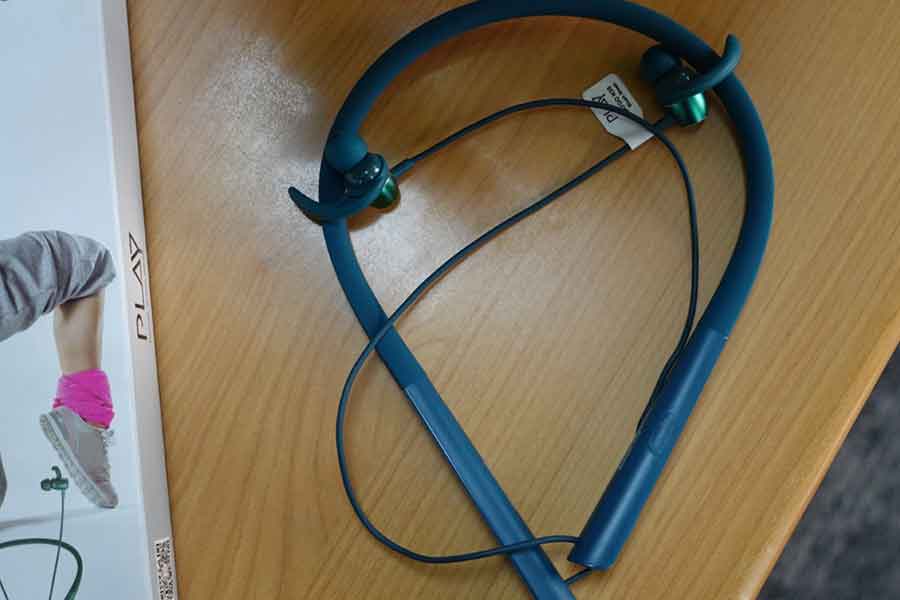 The PlayGo N35 comes with magnetic earbuds, which is a neat trick. Because the earbuds have magnetic housings, they can be attached to one another when not in use. The neckband is one of the softest and most flexible we've felt, and it feels surprisingly premium for a pair of earphones with a neckband priced under 2K. The material is smooth and comfortable against the skin, and it conforms to the precise shape of your neck.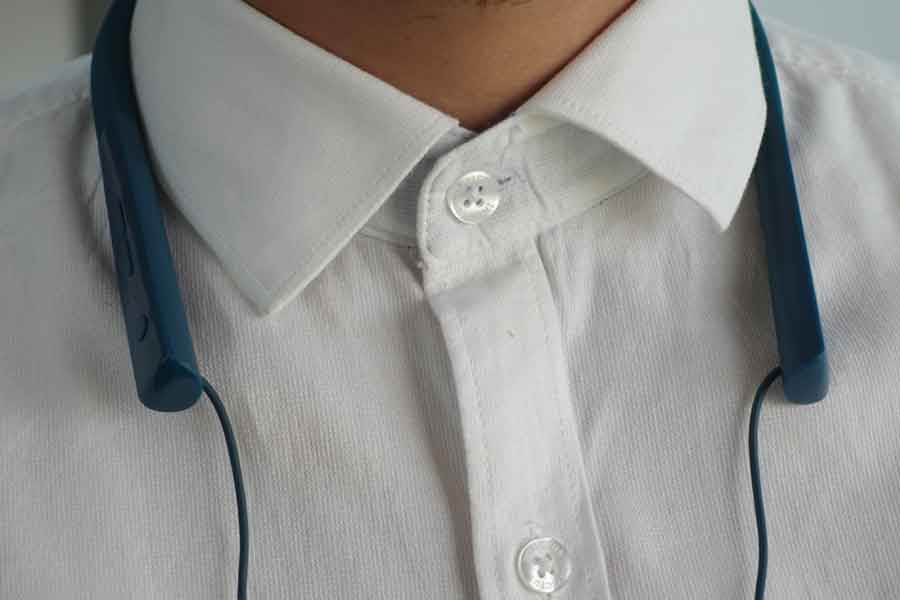 The earphones also have plastic modules on either side, one with just the Play logo and the other with all of the buttons and the charging port. The right side module houses the power button, LED, and charging port. The USB Type-C charging port is tucked beneath a flap, presumably to keep the device water-resistant. There are also volume + and volume – controls that double as track switching controls, as well as a multifunction button that can be used to answer calls, pause and play music, and activate the voice assistant.
Fit and Connectivity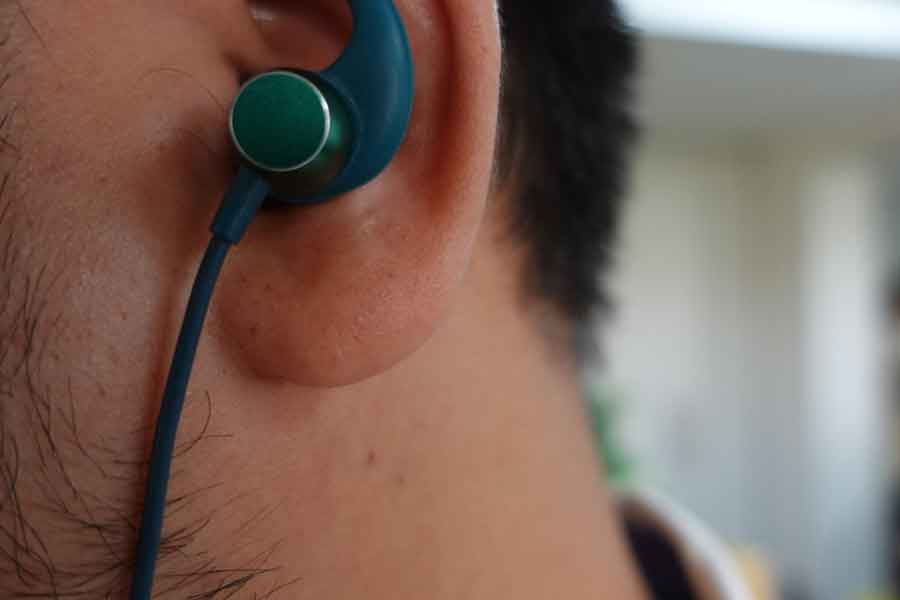 The PlayGo N35 fit perfectly in my ears and did not fall out even when it was windy or when my ears became sweaty during my workout sessions. The neckband is light in weight and did not feel strenuous even after wearing it for long periods of time. It can be activated with the LED button by moving it to the right side. The neckband then enters pairing mode, with LEDs indicating that it has been paired and turned on. When the neckband is turned on, a voice prompt indicates that it has been paired and the battery level (high, medium, or low). The earphones operate on Bluetooth version 5.0, and I had no trouble pairing them.
Sound Quality
The PlayGo N35 is equipped with strong EBEL (Extra Bass, Extra Loud) drivers, and it lives up to its moniker. These earphones are exceptionally loud and have a strong bass response. So, if that's what you're looking for, you won't be let down.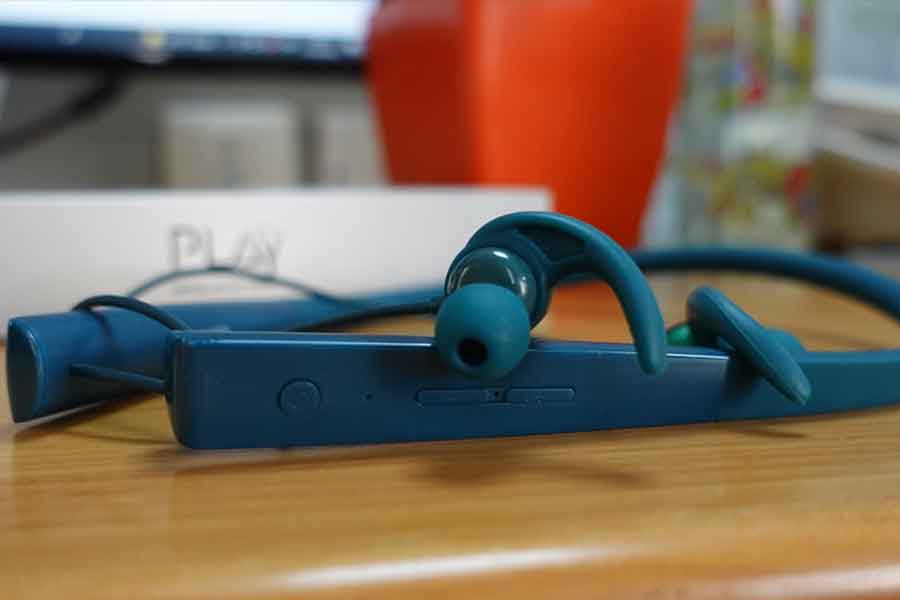 The earphones are so loud that we usually listened to them at only 35-40% volume, whereas we usually listen to most earbuds at around 60-70% volume. However, at higher volume levels, the sound of the earphones tends to distort significantly.
In terms of microphone performance, the earphones pick up the caller's sound and relay it audibly, but the output can occasionally sound slightly distorted.
Battery
The PlayGo N35 promises up to 14 hours of play time and is delivered on their promise, as I only had to charge the neckband once after five days of use. The neckband has quick charging capabilities, allowing users to charge it in 10 minutes and listen to music for up to three hours. As a result, the battery will be suitable for those who want to use the earbuds on a daily basis. A USB Type-C charging port is also included on the neckband.
PlayGo N35: Verdict
The PlayGo N35 is a simple neckband with excellent sound quality that can be worn when exercising, watching TV, or listening to music. Its lightweight and portable design adds to its utility. The build quality and comfort of these earphones pleased us, especially the super-flexible neckband and secure fit of the buds.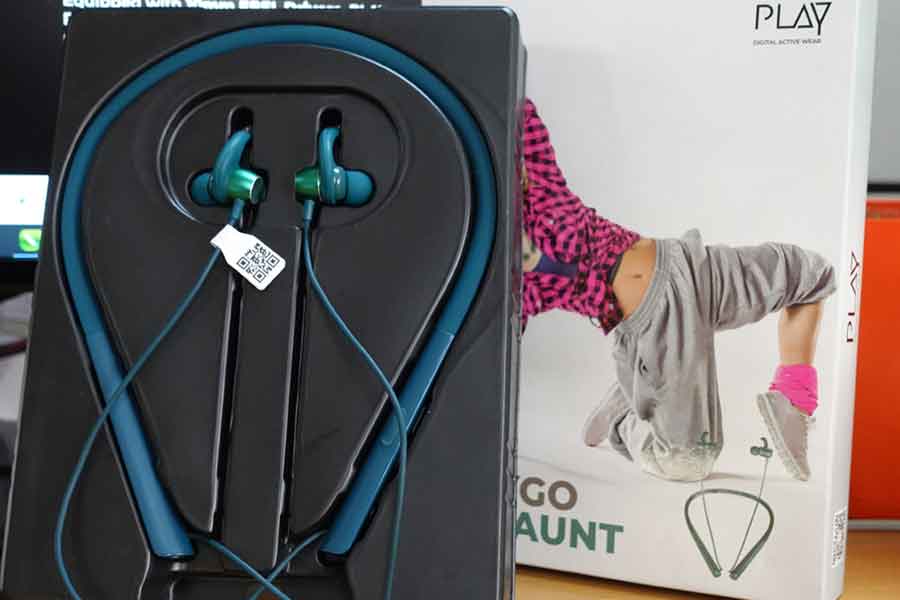 The neckband has a good battery life with decent sound quality. The PlayGo N35 has a Type-C charging connector and can be charged in just 10 minutes to last for three hours. So, if you're searching for a wireless neckband under Rs 1,999, the PlayGo N35 is a good option.
Also Read: Jabra Evolve2 75 Review: Best for business and work from home