Pathaan release date in theatres is January 25th, 2023. Pathaan official trailer was released on January 10, 2023 and has garnered over 3.6 million views and counting, which speaks of the clout that SRK commands. Pathan stars Shah Rukh Khan, Deepika Padukone, and John Abraham, while Dimple Kapadia, Ashutosh Rana, and Adam Driver play supporting roles
Pathaan's Starcast
| | |
| --- | --- |
| Pathaan (Starcast) | Character |
| Shah Rukh Khan | Pathaan |
| Deepika Padukone | |
| John Abraham | Jim |
| Ashutosh Rana | Colonel Sunil Luthra |
| Gautam Rode | |
| Dimple Kapadia | |
| Siddhant Ghegadmal | |
| Shaji Choudhary | Captain Abrar |
| Gavie Chahal | |
| Salman Khan | Avinash Singh "Tiger" Rathore (cameo) |
The movie is being helmed by Siddharth Anand as the director and stars Shah Rukh Khan in the main lead role of Pathaan, a RAW field agent, supported by Deepika Padukone, John Abraham, Dimple Kapadia, Adam Driver, and Ashutosh Rana, while Salman Khan is strongly speculated to make a cameo.
Aditya Chopra is producing the film under his family banner of Yash Raj Films, while Vishal-Shekhar have given the music for the venture, which has received mixed reviews from the general public, with one of its songs getting embroiled in a major controversy.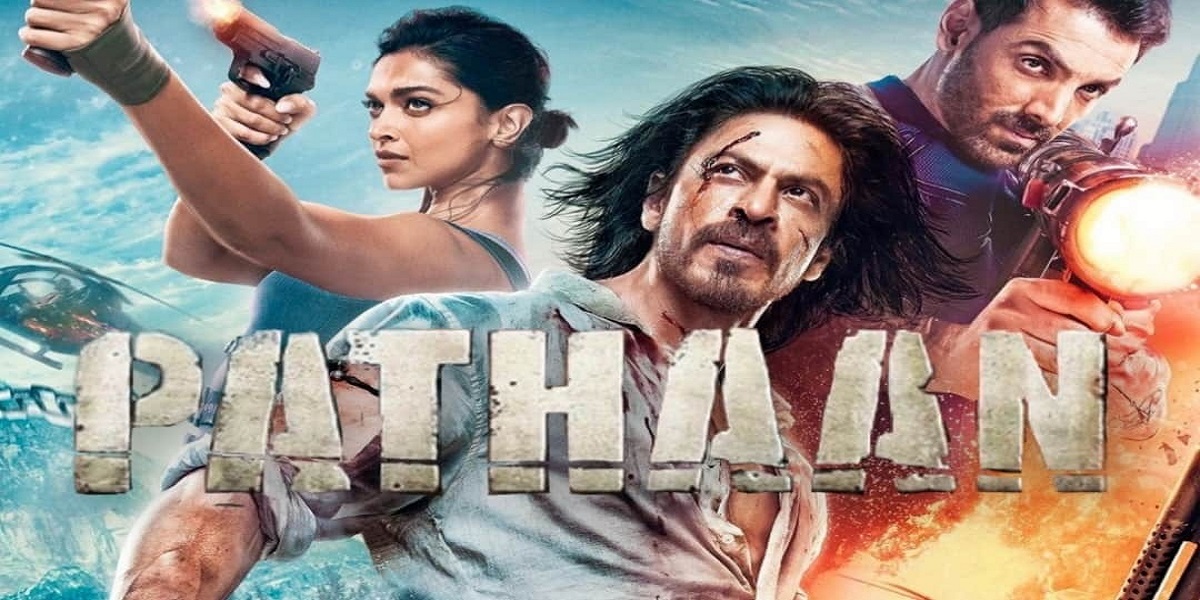 Pathaan Movie Budget
The movie has been made at a budget of Rs.250 crore, which is a high budget film with top Bollywood actors for which Shah Rukh Khan has taken a huge remuneration of Rs.100 crore, while his co-star Deepika Padukone has taken Rs.15 crore and John Abraham has charged Rs.20 crore.
Pathaan OTT Release: When & Where to Watch on OTT?
While the movie's theatrical release is set for January 25, 2023, in three languages (Hindi, Tamil, and Telugu), its OTT release will be confirmed by Amazon Prime Video that has bagged its streaming rights, which will be on April 25 2023.
Pathaan Story
The movie's story an exiled field operative from India's Research and Analysis Wing (RAW) who is assigned the dangerous task of taking down terrorist organization "Outfit X", which is planning deadly terror attacks in India, in which he is aided by another officer, played by Deepika Padukone.
Pathaan Shooting Location
Keeping in with the movie's plot, Pathaan has been shot extensively throughout multiple locations in India and abroad like Afghanistan, Russia, France, Italy, Spain, Turkey, and UAE.
CBFC's List of Scenes/Dialogues Censored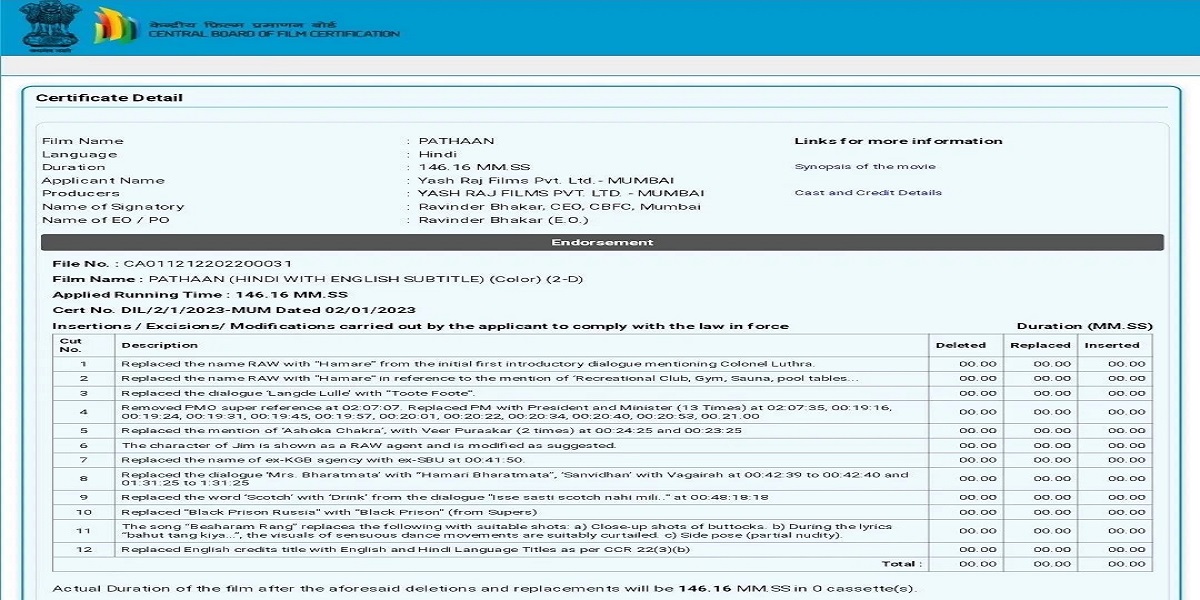 The Central Board of Film Certification (CBFC) has changed scenes and dialogues of Pathaan and has given the movie a UA certificate (children allowed with parental guidelines).
This means moviegoers may not be able to watch the film as the makers intended, at least in the theatres. There are reports that the movie may receive a separate rating for its OTT release and that version may further tone down the violence to make it suitable for all kinds of audiences.
Highest Advance Bookings Ever for a Bollywood Movie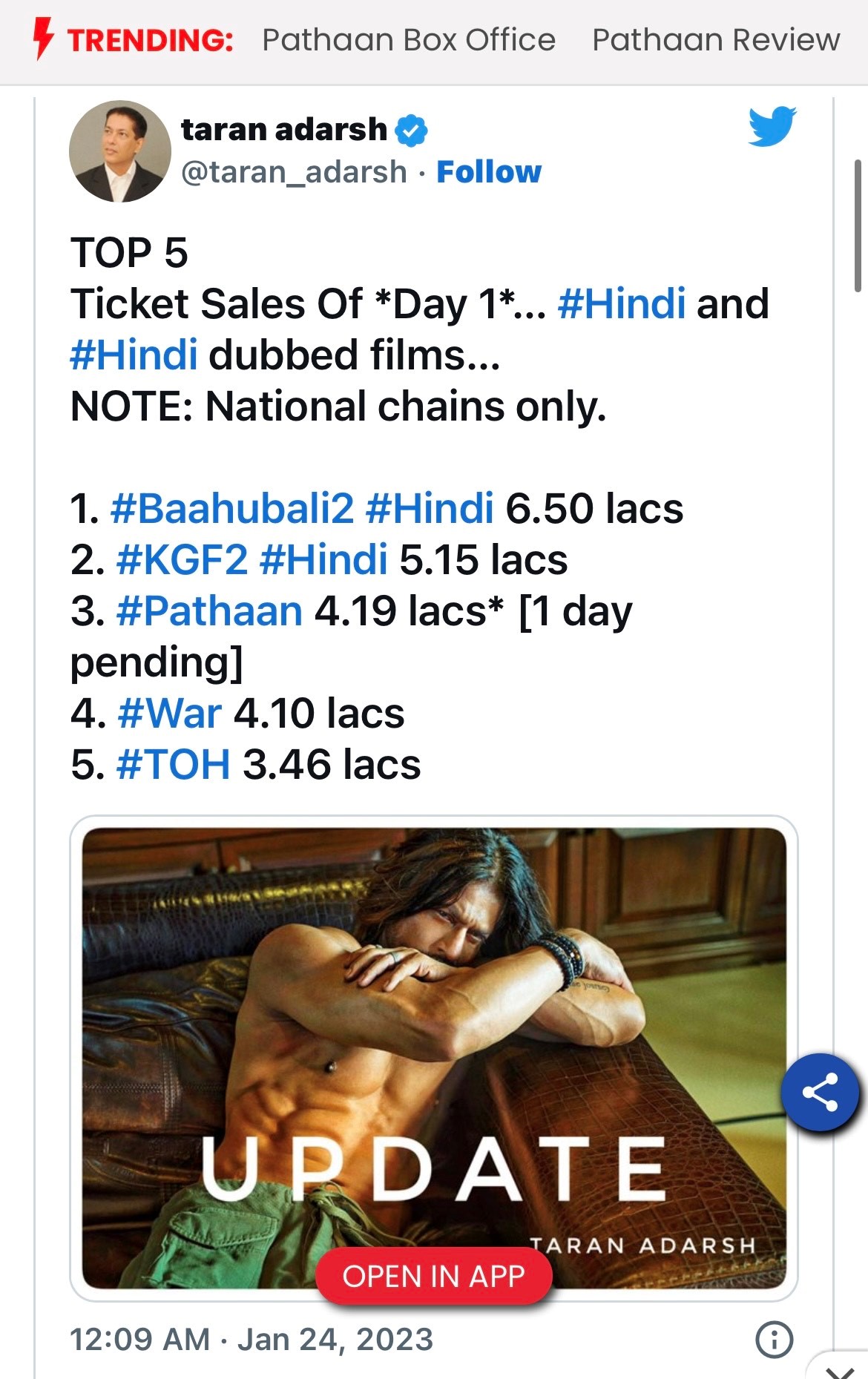 Pathaan has surpassed Hrithik Roshan and Tiger Shroff's War to become Bollywood's most advanced-booked movie ever. As of January 23rd, the film has sold over 4.19 lakh tickets and is aiming to sell a total of 5.25 to 5.50 lakh tickets by its release day. According to BookMyShow's COO, Ashish Saksensa, Pathaan has already clocked over 10 lakh tickets in advanced reservations from the online ticket platform. The movie will also see its release in over 100 countries which is the highest for any Indian film ever.
Pathaan is part of YRF's Spy Universe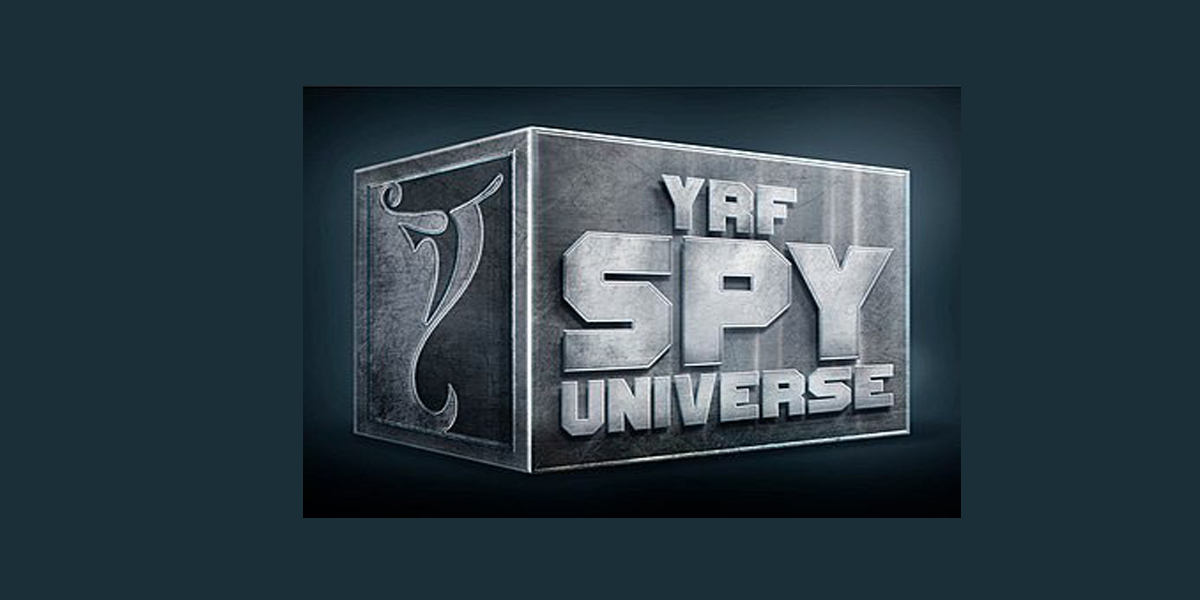 Pathaan may be a standalone film at this point in time but it is also a part of a much bigger shared universe called "YRF Spy Universe". Currently, this universe comprises Salman Khan's Ek Tha Tiger and Tiger Zinda Hai, Hrithik Roshan's War, and the upcoming Tiger 3, which is also slated to release later this year. While the previous movies didn't have any character cameos crossing over, Pathaan is said to be the first film in the Spy Universe to have a crossover with the other films in the franchise as Salman Khan is rumoured to make an appearance.
Faqs on Pathaan Shahrukh Latest Movie
Ques 1) How to book Pathaan tickets online?
Ans 1) First of all, you need to open the Paytm or BookMyShow application on your mobile phone to book Pathan movie tickets online.
You can choose between these two portals.
You need to sign up for online booking of Pathan movie tickets in either of these two applications with your mobile number.
Now go to the home page of these applications and click on the Videos section.
Then select a nearby multiplex for Pathan Movie Advance Ticket Booking 2023.
Now you have to select the date by selecting Pathan Movie.
Then now you need to select your seat. And finally, you need to visit the payment page to complete the payment.
You can complete your pre-orders of Pathan films by paying via UPI or other means and receiving your final receipt.
Ques 2) What is Pathaan Worldwide Collection ?
Ans 2) Pathan Worldwide Collection: Shah Rukh's next release was supported by Aditya Chopra under his banner Yash Raj Films. The film will be released in Hindi, Tamil and Telugu. Besides this, SRK is preparing two more big projects in 2023.
Pathaan mania crashes booking site, According to reports circulating around the city in Kolkata, a delightful city close and dear to SRK's heart, the reaction was quite a hoot. In a completely unexpected situation, more than 50% of the tickets were sold out in less than an hour.
Ques 3) What is Pathaan Movie Ticket Price ?
Ans 3) Pathaan Movie Ticket Price If we tell you about Pathaan Movie Ticket Price in relation to the well-known film Pathaan starring Shah Rukh Khan, then you should know that the ticket price varies for different ticket booking sites or applications. Actually this film will be released in Dolby Cinema and it has been shot with IMAX camera, so you will be able to guess yourself what Pathaan Movie Ticket Price can be.
If you have agreed to do Pathaan Movie Advance Ticket Booking 2023, then you will have to book Pathaan movie tickets on the platform Paytm for Bookmyshow as soon as possible regarding Pathaan Movie.
Also Read: Amazon Prime Video Gets OTT Rights of Pathaan
Also Read: Best South Indian Movies 2022 on OTT: RRR, KGF Chapter 2, Kantara, and More