Highlights
OnePlus TV Y1S Pro 55-inch render shows a bezel-less design language.
From the outside, the TV looks quite identical to the Y1S Pro 43-inch version.
The OnePlus TV Y1S Pro launch date is yet to be revealed.
In Which All Sizes is the OnePlus TV Y1S Available
OnePlus is a wholly owned subsidiary of OPPO that has was launched back in 2019 and has made its mark in the smartphone department by rolling out some excellent models that have been quite well received.
If you think that OnePlus excels only in manufacturing smartphones, then think again because OnePlus TV too has become a well-known brand that has come out with prominent smart TVs, for example, the OnePlus Y1S Pro was launched in India back in April 2022 that was a 4K model of 43 inches.
Then there is the 50-inch Smart TV model that is available at the starting price of Rs.32,999, which was also quite well received by the people but now it seems that OnePlus TV is gearing up for another launch.
This will be a 55-inch variant called OnePlus Y1S Pro that has a striking resemblance to its 43-inch and 50-inch counterparts when viewed from the outside but there is also the company logo below the screen with a sizeable chin right above it.
Also Read: OnePlus TV Y series 43 Y1S Pro launched, check specifications, price and availability
Features & Specifications of OnePlus Y1s Pro
Like the previous OnePlus TVs, OnePlus Y1S Pro will also have a 4K resolution that will run on Android TV OS out of the box, which has the capacity to support all major OTT apps and 24W speakers at least with Dolby Atmos support, no less.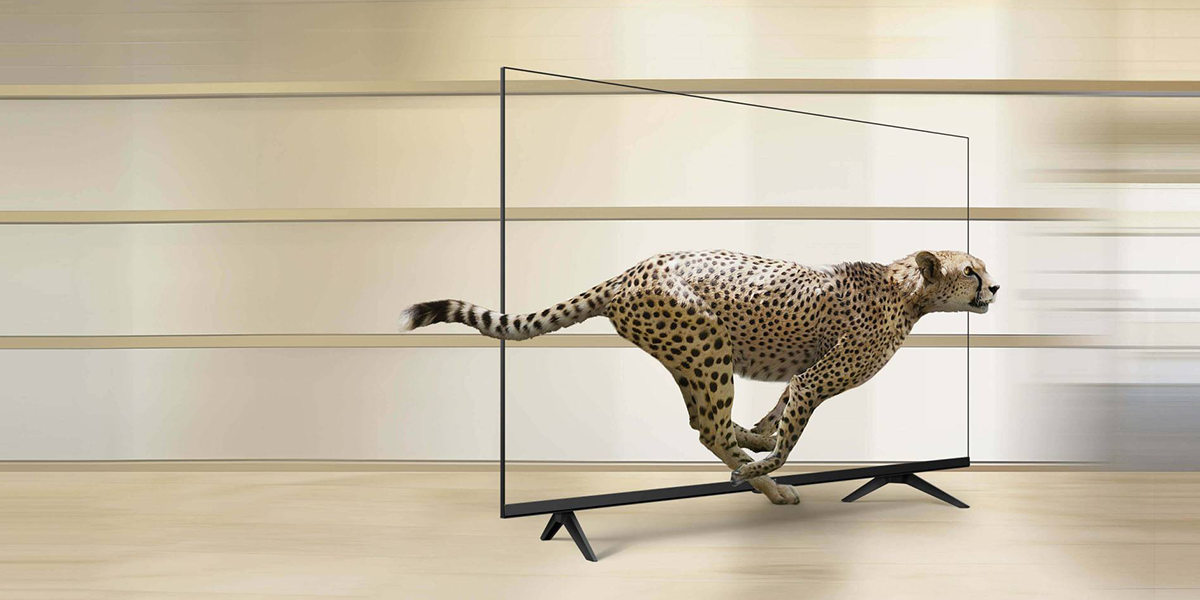 Prior to the launch of any device, it is its features and specifications that most excite users and helps them decide whether they should purchase the device or not because many of them are extremely particular about the new models of any device.
Although regular brand users don't hesitate to go for it as soon as it is launched, there are still many that are highly skeptical on whether the new model will match up to its predecessors or not, which is why they end up opting for some other alternative brand.
Apart from the 4K Ultra HD Resolution, OnePlus Y1S Pro also comes with a support for HDR10+ and MEMC, along with 24W speakers and run on Android TV OS.
Y1S Pro is well-equipped with a unique feature called Smart Manager through which its performance can be optimized, while the sound quality is also quite excellent without being jarring to the ears.
Then it will come with two USB 2.0 slots, three HDMI 2.1 that includes one eARC, 1 RF input port, and 1 RF45, which is quite unique to find in a Smart TV nowadays that might come up in future models as well.
Y1S Pro runs on an Android 10 TV OS out of the box with a built-in Google Assistant and Google Chromecast support, while there is a Bluetooth 5.0 support with respect to connectivity, along with 2 HDMI 2.0 ports, 2 USB 2.0 ports, and 1 Ethernet port.
The visuals are powered by Artificial Intelligence (AI), which includes content optimization, dynamic contrasts, upgraded colour reproduction, MEMC, among others, while the TV itself will be powered by MediaTek MT9216 processor and will be paired with 2GB RAM/8GB storage variant.
Also Read: OnePlus TV 50 Y1S Pro with Dolby Audio launched in India