If you thought you had seen the last of the 10th generation of OnePlus smartphones, then you're wrong because the company is collaborating with Marvel once again to launch OnePlus 10T Marvel Edition, which is touted to be a more elegant, fancier, and upgraded edition in India.
It will reach the members of the Red Cable Club, which will soon find its way to the general public very soon by the end of 2022, where Marvel fans will be excited to try out this new model from the OnePlus 10 Series.
OnePlus 11R to come with Alert Slider and IR Blaster, Suggests Leaked Live Image
Highlights
We'll get to see the OnePlus-Marvel collaboration once again as OnePlus 10T Marvel Edition will soon be launched.
It will have some unique accessories that make direct allusions to the Marvel Cinematic Universe (MCU) heroes like Captain America, Iron Man, and Black Panther.
The handset will be available in India at the starting price of Rs.56,000 and a storage capacity of 16GB RAM/256GB internal configuration.
OnePlus 10T Marvel Edition to Come with New Accessories
It is no secret that the upcoming OnePlus 11 Series is one of the most awaited smartphone models for 2023 for which many users have toiled for quite some time now but the fact that there is another 10th generation model from the OnePlus brand waiting to be launched is quite surprising.
What's more, this will be another collaboration of the company with Marvel as they will be launching the OnePlus 10T Marvel Edition by the end of 2022 to the members of the Red Cable Club, following which customers can shop for it on Shop Disney India.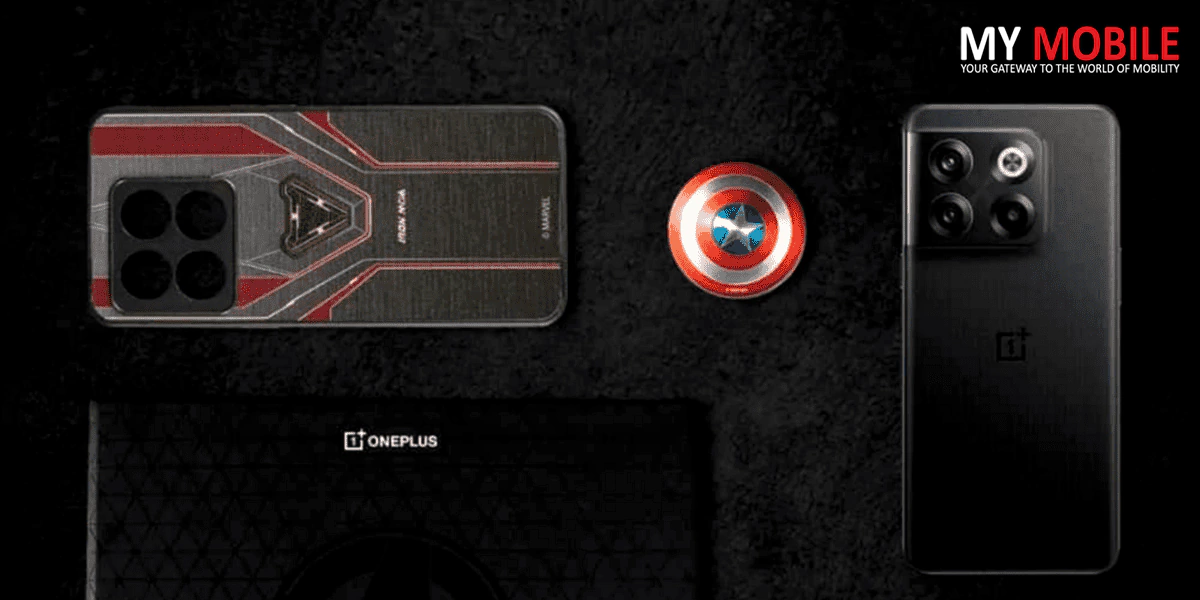 The handset looks like your regular OnePlus 10T model in Moonstone Black but what is different in it are its accessories, which is something that any hardcore MCU fan would love to own, as it makes several allusions to the franchises' heroes like Iron Man, Captain America, and Black Panther, among others.
There is a unique case with the colours of a Marc Armor, while at the centre you get an ARC reactor, while Captain America's shield serves as the inspiration for the PopSocket grip that is quite classy to look at.
Then we have the Black Panther phone stand, which is still fresh in peoples' minds as Black Panther: Wakanda Forever made its debut recently, while the movie itself will be premiered at Disney+ on December 26, 2022, a day after Christmas.
Yuta Okkotsu Powers Explained; Jujutsu Kaisen Anime Marvel
OnePlus 10T Marvel Edition Price
The handset will come with a single storage capacity: 16GB RAM + 256GB internal configuration and will be available for purchase in India at the starting price of Rs.56,000, which is the same as the regular edition, although OnePlus hasn't confirmed how many units are there.
The best time to buy a OnePlus 10 pro is here. Huge discounts and more!