Artemis 1 that as confirmed by NASA is all set to launch on 14th November this time. In Florida, NASA rolled out its largest-ever rocket to a launch pad for the third attempt to launch, 10 days before the date agreed upon leaving the ground. It is said to be first in the line of the extensively complex mission, which success will establish a path enabling human exploration to the moon and mars. There are some backup dates for the big launch of Artemis 1 uncrewed mission that the team agreed to, by taking 1 day of contingency period in the schedule, if everything goes according to the planned itinerary we will observe the launch on 14th November around midnight (Tentatively at 12:10 am), giving them the potential window of around 65 minutes for the launch. However, in case of any trouble, the team agreed the next day of the launch can be on 16th November as soon as the recycling process finishes and another possible date NASA locked for the launch is 19th November. Furthermore, according to NASA's calculation, it is tipped that the duration of the mission will be around 26 to 42 days and might as well the researchers will meet the objective of this launch within that time span.
This uncrewed Artemis 1 mission to the moon was first planned to blast off this year (2022) 29th of August, but it was called off owing to a miscalculation on a sensor. Followed by another failed attempt of taking off on 3rd September 2022 due to the unfortunate discovery of hydrogen leakage. These technical problems in both events resulted in the return of the rocket to the Vehicle Assembly Building to protect it from other serious damages. Hence, During the rolling out of the rocket this time from the building, NASA confirmed the preparation of an unscathed model after looking after every damage and issue diligently.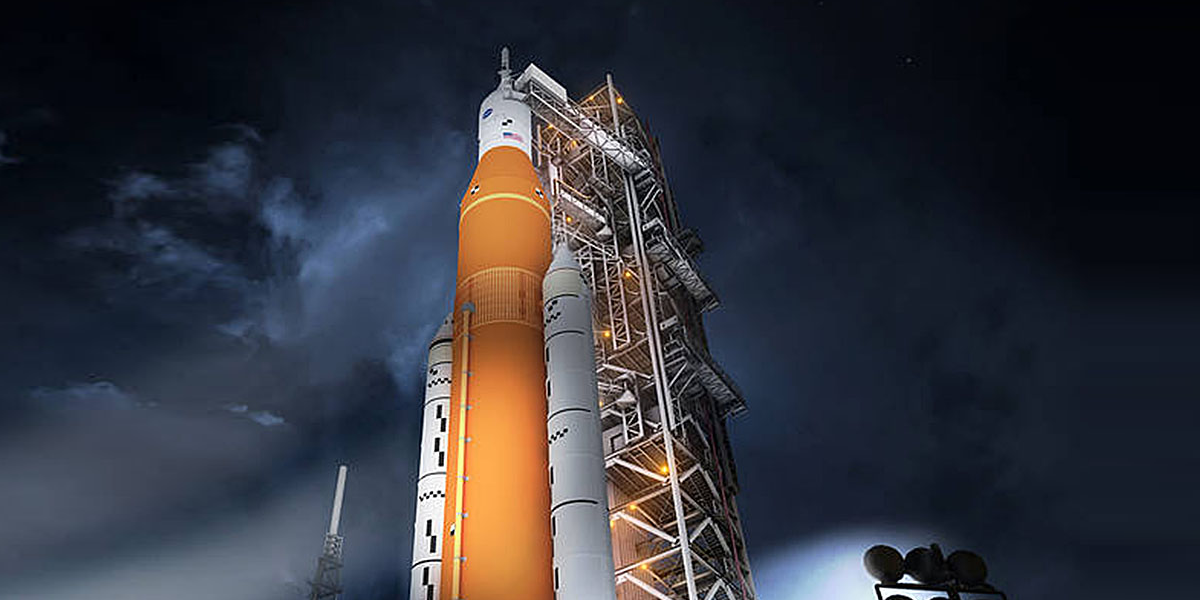 The itinerary as it is out in the news states that in the case of success Artemis 1 mission will be followed by Artemis 2 which will be a crewed lunar flyby, that will be taken forward by Artemis 3 to perform a crewed lunar landing. It will be the first mission to the moon after the last Apollo mission Apollo 17, which was the last manned mission to the moon, possibly creating history within a 12-day journey and receiving the most explicit and detailed sample from the surface.
Conclusion
We believe the third time's the charm! And wish NASA a successful launch of the rocket. The scientists and researchers are currently hopeful of this minutely designed uncrewed Moon-orbiting mission to blast off on the 14th of November. It will be the first spaceflight in NASA's Artemis program and the first flight of the Space Launch System (SLS) rocket.
Recommended Reads: