This is universe has a unique history to its name where alternate and virtual reality coexist. It consists of many stars, constellations, planets, etc. to name a few. What is the first thought that comes to your mind when you hear about Metaverse?
The term alternate reality/dimension that you see in comic books and movies is what is termed metaverse in layman terms. People that hesitate to share their deepest thoughts in the real world are able to do so freely in the virtual world.
What is the virtual world? It is the fictional world of social media yet very real for the users that inhabit it belong to the real world. The internet phenomenon emerged in the 1980s and slowly became an indispensable part of our lives but from that to multiverse, the journey has been quite illuminating.
Brief Description
Metaverse is basically a virtual world that combines augmented and virtual reality to create an illusion to the user as though he/she is living through the moment and is physically present at the scene.
Metaverse has a 3 decade history to its name when it was first used in Snow Crash, a science fiction novel and today has become a pop culture reference. It is just like watching a 3D movie where you get an illusion of the objects on the big screen are jumping right in your direction.
You can call it a 3D universe that represents the future iteration of the virtual world that is the internet. This is a place where friends can meet, socialize and play games with one another within the confinement of the universe.
Video games are the closest example you can find to describe the metaverse as a virtual form of existence. Just like you can access different websites simultaneously through the same browser, so also Metaverse allows you to access multiple platforms at the same time.
Virtual Access
The credit goes to Neil Stephenson, author of Snow Cash, who created multiverse way back when internet was still in its nascent stages, not realizing that it will become an alternate reality of sorts in the 21st century.
Those who have read novel would know all about its characters, Hiro and Uncle Enzo, when the former delivers a pizza to the latter for real. Hiro, true to his name, is the protagonist of the story whose job is to stop a bunch of hackers from their destructive dreams.
In the field of technology, nobody believes a new phenomenon to be real until conclusive proof and today you can find hundreds of tech companies fighting tooth and nail to create a metaverse of their own that is better than others by abundantly investing time and resource.
A metaverse can be accessed through virtual reality so only those familiar with its concept can gain access to metaverse because right now the technology is not as advanced to see it in 3D format although tech companies have high hopes that the day will come when it can happen.
Applications
The virtual world of internet has seen constant evolvement to cater to the present generation but the metaverse has many applications to its credit that blurs the distinction between the real and virtual.
Digital communication has enabled people sitting on opposite sides of the globe to interact with each other with digital content will gain a life of its own in such a way that it becomes part of the physical world.
This does not include video conversations on Facebook, Instagram or Skype but something much more profound through the annals of metaverse. As of now, Metaverse is limited to virtual and augmented reality.
It is inevitable for technology to undergo advancements in every two to three decades and it is this thinking that has bolstered the credentials of platforms that are today regarded as tech giants.
It isn't for nothing that Mark Zuckerberg has changed the name of Facebook to Meta Platform because he has indicated that it is no longer a mere social media platform with billions of users but has transitioned into a social technological company.
List:
Marketing and Advertising are two important ways through which you can promote your product and social media has played a huge role in enhancing this technique by taking it to a whole new level and marketing has become accessible to both small and large scale business.
Metaverse has become a popular medium through which businesses can use platforms for product marketing and the following points of marketing applications are proof:
Virtual Branding

– Every business, big and small, has a huge presence on social media through websites and accounts so they can also create virtual incarnations of the same for promotions.

Paid Advertising

– If you want to place online ads, it is the digital platforms that will come in handy because non-paid digital marketing can be managed through virtual platforms

E-Commerce Distribution-

It isn't just limited to customers but businesses too can provide relevant experience for the customers that want to buy their products through virtual stores

Education Revolution-

Education is an important stepping stone for inculcating manners but Covid-19 has made online education a necessary prerequisite to go mainstream although teaching via video conference is still in its early stages and not user friendly

Entertainment Quotient-

The entertainment industry has been booming for a long time but it might soon find its way into metaverse that will give rise to virtual platforms where singers can conduct concerts, reality shows will acquire a virtual platform and sports will become more popular
Also Read Here: Samsung to launch Galaxy S22 series in Metaverse
Gradual Changes
It is interesting to note that although metaverse is considered a 'parallel universe' of fiction, it has become a topic of debate among cyber experts and science enthusiasts, which include renowned scholars.
So it is highly likely that Metaverse will bring in some relevant changes in the world as digital universe and artificial intelligence are predicted to takeover in the coming decades or so.
Metaverse can be taken as internet in 3D format in layman terms and regardless of whether you want it or not, it is predicted to have a big impact on our lives in more ways than one and inevitable to happen, which one has to accept.
Also Read Here: Samsung Unpacked 2022 comes to metaverse this year: Details inside
Some important changes are as follows:
2D internet will become history as 3D will take over big time that will allow people access to the digital world of 3D content because gaming aficionados take to it like fish to water with Fortnite alone attracting millions of gamers worldwide that spend 600 days in the virtual world
Workout regimes will become much easier where you can cycle and bike your way into virtual reality where you can wrestle with Brock Lesnar and run a 200m with Usain Bolt
Online shopping on social media has become a trend but to do the same in the metaverse will be a whole new experience where your virtual version will try out the dress but it will be delivered to your real world address
The Metaverse is expected to grow at an astronomical phase at 800 billion dollars by 2025 that will provide a huge boost to the global GDP
Also Read Here: Security Risks and Privacy Challenges in the Metaverse
Marketing Gimmick or Future?
When Neil Stephenson coined the term 'Metaverse' back in the 90s, even he wouldn't have anticipated that it would become such a phenomenon because he would have been scoffed and ridiculed for suggesting that a virtual world would exist in parallel with the real one.
Whenever there are talks about the first digital platform to blur the lines of the real and virtual world, Facebook is the first one that comes to mind as it set a benchmark for others to follow.
It is easy to call Metaverse a marketing gimmick because it doesn't have a clear cut definition of its own and in its developing stages but tech experts opine that it is the future of the internet world that will revolutionize things just as social media had done.
Metaverse is limited to video games and Virtual and Augmented Reality so it is difficult to think any future for it beyond that point but doing so is confining the whole internet medium to Google and Facebook alone.
Tech experts that are studying the metaverse phenomena are of the opinion that it is an ocean of knowledge that is confusing and intriguing at the same time that requires 24/7 focus to decipher properly.
A recent news report had a global tech firm confirming that Metaverse will be around $5 trillion by 2030 given the fact that the investment into the medium has been $120 billion in 2022 compared to $13 billion from last year.
So any platform that has that much money invested upon it cannot be classified as a gimmick in any sense as it is almost the GDP of many countries that will provide business models and give rise to job opportunities all over the world.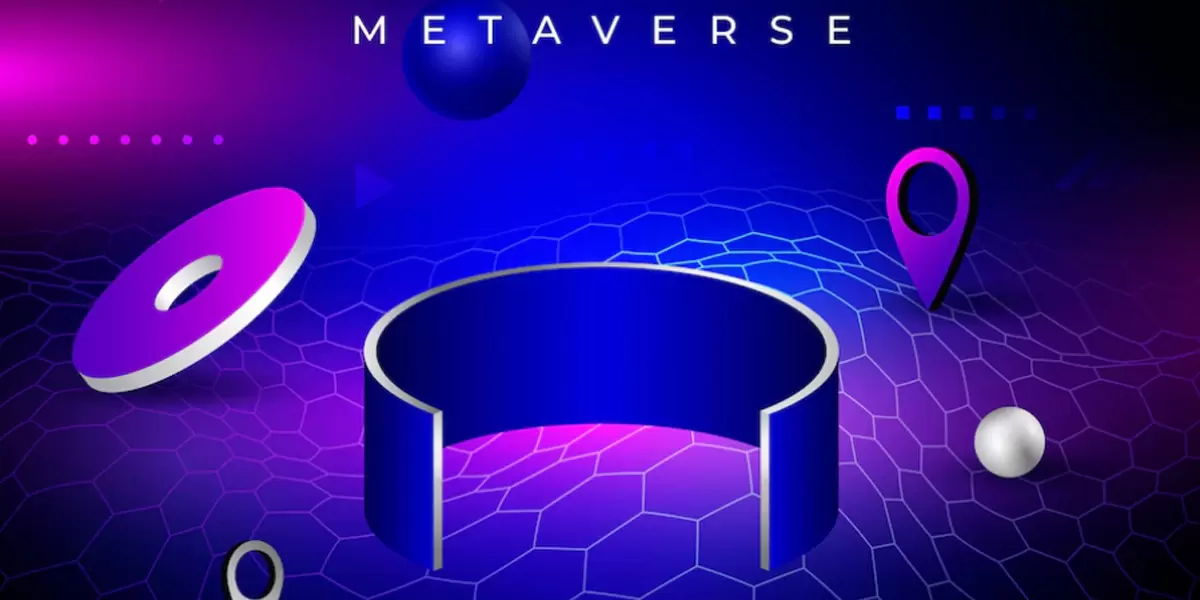 Conclusion
The arguments on both sides are quite strong but only time will have a relevant answer as to what the true future for Metaverse will be but rest assured that it will be an incredible journey that will have a massive impact in both the real and virtual world.
Also Read Here: Multi-Genre Brands Taking Advantage of Metaverse Mobile Gaming