Even a casual observer can easily state the way digitalisation has become an integral part of our lifestyle and we have to accept that we are a lot more dependent on them than we think. We are in literal sense living in the digital age as we are further drawn towards the world of – Metaverse.
Taking a more futuristic step, metaverse offers the liberty to blend games, explore virtual reality, enjoy live-streaming and even exchange in cryptocurrency. It opens up new opportunities, giving more digital power to users. Considering the accelerating popularity of mobile gaming, metaverse has seeped its foot here too, as we come across popular games like Axie Infinity which is a non-fungible token-based online video game developed by a Vietnamese studio, and similarly there has been an upsurge in popularity of many such games like The Sandbox, Gods Unchained or Roblox.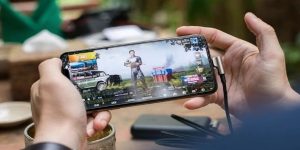 The current generation is well synced to the digital simulations and doesn't shy away from experimenting. They are ready to explore with an open mind and that has led them to indulge more into the metaverse mobile gaming culture.
Games are engaging, obviously, and that is exactly what brands want to harp on, turning their potential customers to an existing customer. To a great extent, it also leverages the brand recall value. Brands are no longer in the space just to sell their products. They want people to engage with it and share an experience, and that is exactly what these gaming platforms are providing them.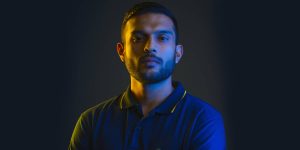 Sagar Nair, Co-Founder and CEO, Qlan, said, "Metaverse lets users access and experience a whole new way to game on every platform. Many non-gaming brands such as Hyundai – Roblox & Louis Vuitton – Louis: The Game have created games letting users experience the metaverse in their own unique ways. Sony's PlayStation and Microsoft's Xbox have been enhancing their Virtual reality devices providing users with a seamless experience of the online world while being in one place. Roblox lets users create their own games with its own small world with genres spanning from racing to role-play, giving the mobile gaming world a whole new definition."
Here the brands have the opportunity to provide them with brand experiences which users will enjoy and also remember, making a deeper connection. High-profile brands have taken the mode of metaverse and intend to create immersive brand experiences which will inspire them and can be accessed from anywhere. It even gives VIP access, offering users exclusivity that they can enjoy. Decentralized internet is dramatically raising the engagement level for different brands while offering better deals for developers.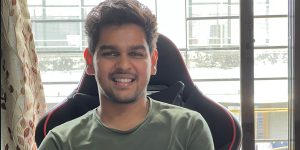 Rohit Agarwal, Founder and Director, Alpha Zegus, said, "Metaverse allows brands to create experiences like never before. The fact that a consumer can now interact with their products, influencers, and ecosystem in a whole new manner allows the brand to captivate consumers' interest at a whole new level. Moreover, there is no rulebook on the possibilities of metaverse – so unlike any other marketing platform, the room for innovation in the metaverse is infinite."
It's clear that, as across all forms of gaming, mobile is providing the user scale and seamless payments infrastructure that mean metaverse gaming is in rude health.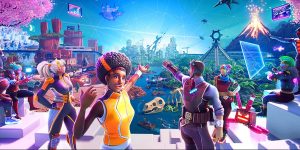 The fact that such high-profile brands have taken the metaverse plunge and created immersive branded experiences that can be accessed on mobile is serving as inspiration for others. But in many ways, it's just the beginning, and much of the conversation is already shifting to how brands can carve out a slice of virtual land of their own. The gradual shift toward Web3 and a more open, decentralized internet is drastically increasing the engagement opportunities for brands while also providing a better deal for creators.
As we move even more into the metaverse and with the adoption of Web3, towards an ownership economy, brands have an opportunity to offer real value for their audiences, delivering a brand experience people will enjoy and remember.
Also Read: Apex Legends Mobile is now available in india with new map and cool combats