There are numerous factors to take into account when looking for the best gaming mouse. The products at the top of our ranking frequently have programmable buttons and adjustable features while maintaining comfort for extended gaming sessions. They are available in a wide variety, and because of the market's competition, they are even more affordable than they were previously.
The games you play, the shape you're most comfortable with, and the type of connection all factor into which gaming mouse is best for you. Having a good mouse can give you the competitive edge you need over your opponents in any game, thanks to quick response times and macro keys. After spending a significant amount of time using the best pointers from each brand, both personally and professionally, we have created this list of the best gaming mouse models.
From jittery first-person shooters to more leisurely strategy and simulation games, these mice have all been put to the test in every PC gaming genre. In order to ensure that comfort and performance endure throughout extended play sessions, we have put each device to its limits, including the battery and connectivity offered by the best wireless gaming mice.
Razer DeathAdder V2 Pro
For gamers with large hands who enjoy shooters, the Razer DeathAdder V2 is an excellent gaming mouse. It has long served as Razer's flagship mouse, and its low cost makes it an even more alluring choice. The left and right mouse buttons feel great for shooters like Rainbow Six Siege and Valorant, and its larger size fits comfortably in larger hands. Additionally, it has two sizable programmable buttons located near the area of a mouse where your thumb normally rests. These are fantastic for special abilities in games like Overwatch as well as commands like launching a grenade or making a melee attack. However, because of the small number of programmable buttons, it might not be the best option for fans of MMOs or other genres that demand quick access to macros and specific commands.
The DeathAdder V2 Pro, the company's first iteration of the DeathAdder with wireless connectivity, was introduced last year. Its battery life is also quite long. Similar to the regular V2, it has buttons that allow you to change the DPI sensitivity, enabling you to instantly switch from slower cursor movements to extremely fast ones. You can customise each of the five sensitivity modes using Razer's software.
SteelSeries Prime Wireless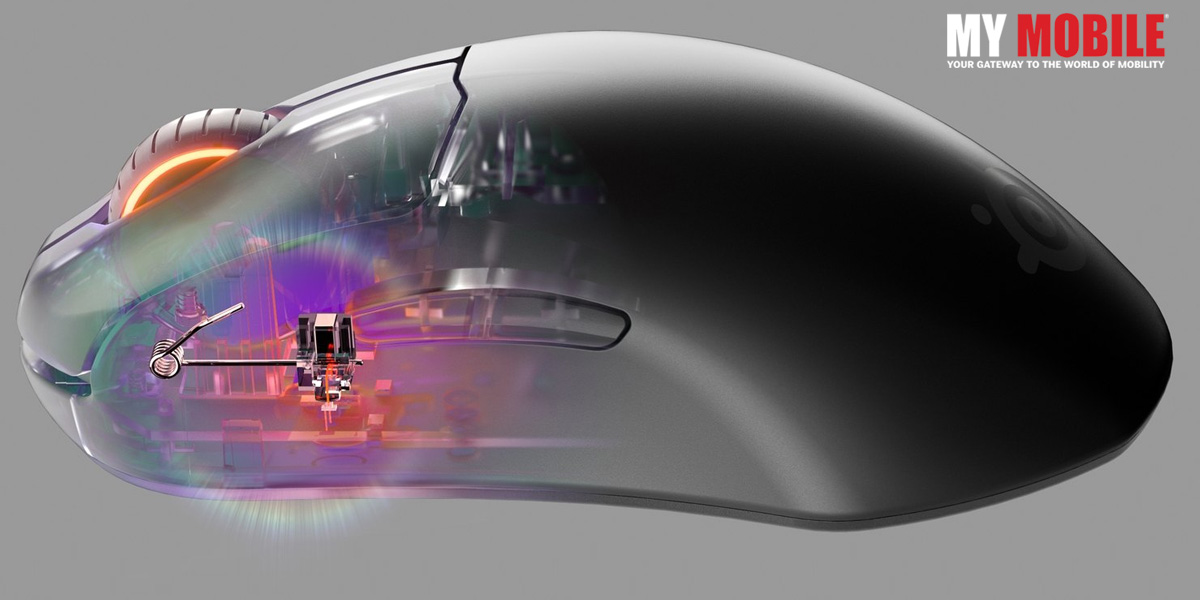 SteelSeries Prime is the best choice available. The flagship mouse from SteelSeries offers consistently impressive performance and a long-lasting, lightweight design. It has magnetic optical switches, which could result in quicker response times.
Performance is not the only purpose of magnetic switches. They can last longer than standard mouse buttons because of the way they are made.
Given that the side buttons are situated on the left side of the mouse, the Prime is designed with right-handed users in mind. The Prime's slightly different shape from the majority of other popular gaming mice in its category is one of its cool features. In terms of curvature, it is more rounded. The Prime should be comfortable for extended gaming sessions, regardless of the grip technique you prefer. We have now used the Prime for hundreds of hours, and it still feels just as good as it did when we first opened the box.
It should be noted that Prime is best suited for first-person shooters when it comes to competitive games because of the minimalistic button design. The Prime, however, is competitively priced and can compete with the best of them for what it's designed to do. With its fine-tuned optical sensor and a clear 2.4GHz wireless connection, it simply works and offers precise improvements. A drawback of the Prime is that it only provides up to 100 hours of battery life between charges, which is respectable but surpassed by some other well-liked options, including another SteelSeries mouse you'll find on this list.
Also Read: Top Free Cloud Gaming platforms
Logitech G203 Lightsync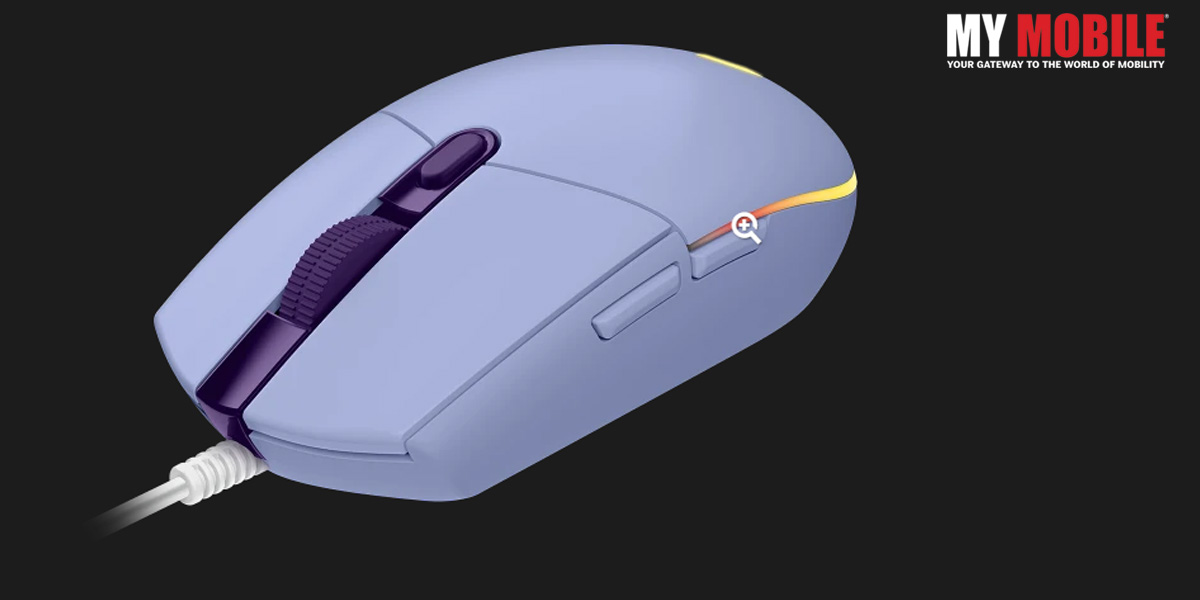 Logitech G203 Lightsync is one of the most affordable gaming mouse. It balances a respectable feature set with a reasonable price, making it the best gaming mouse for those on a tight budget. In reality, the Razer Viper Mini and the Razer DeathAdder V2 Mini are their only real rivals. But compared to the DeathAdder V2 Mini, the Logitech G203 Lightsync is less expensive and has a larger body than the Viper Mini, which will accommodate more grip styles.
In our testing, we did discover that the chassis was a little too small for larger hands, but the 85g weight allowed us to play Apex Legends with both a claw and fingertip grip for a number of rounds.
With six programmable buttons and responsive switches underneath the shell, you're given a satisfying but brief click. A DPI range of 200 to 8,000 is provided by an optical sensor that supports these. Although it doesn't perform as well as some of the other options on the list, it's still more than adequate for the majority of people. Additionally, it will still be a significant improvement over "normal" non-gaming mice.
It looks much better, too; mice in this price range typically don't exude a sense of quality in their design. Even though appearances aren't everything, the G203 Lightsync excels in this area thanks to its stunning three-zone RGB lighting.
Corsair Katar Pro Wireless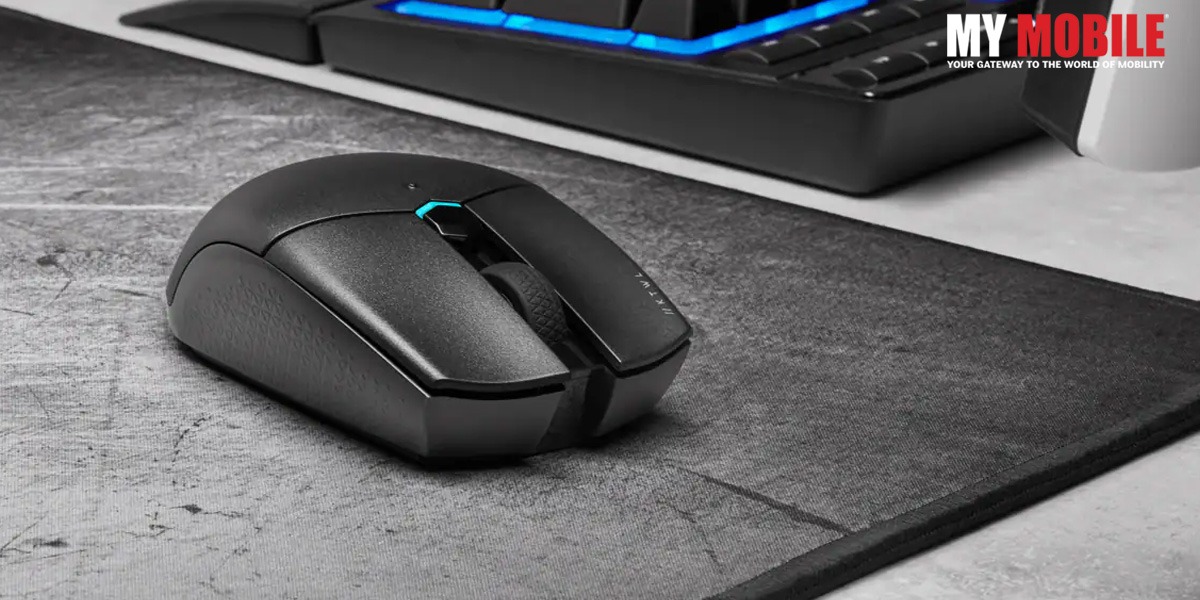 The Corsair Katar Pro Wireless gaming mouse is as minimalistic as they come.  Its small size is comfortable to hold for extended periods, and the few buttons make it easy to map controls and adjust DPI sensitivity. Although it may not compare to higher-end mice, the 10,000 DPI optical sensor still offers enough sensitivity for the majority of users.
One thing to keep in mind about the Katar Pro Wireless is that it only requires one AA battery to function. Despite the inconvenience, this allows for a total charge time of 135 hours. If you have a pair of rechargeable batteries, you can use the Katar Pro for as long as you like because mice with internal, non-replaceable batteries will lose charge over time.
Razer Basilik V3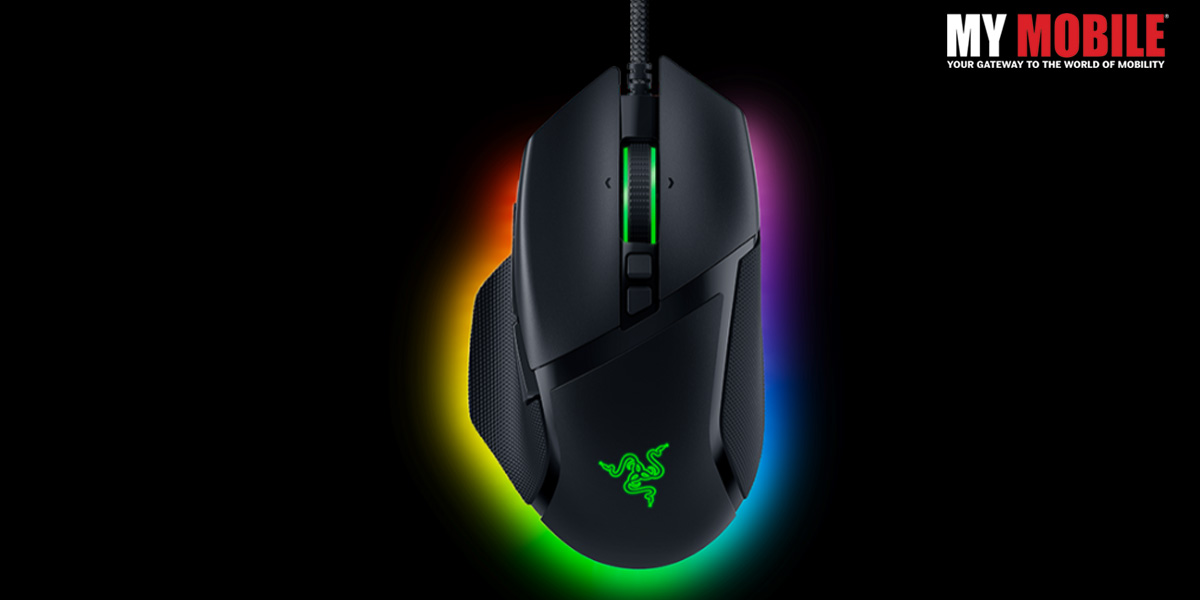 The newest version of the recognisable wired rodent is called the Razer Basilisk V3. It practically has the same appearance and feel as the V2, which isn't necessarily a bad thing. The right-handed Basilisk V3 costs $70 and features the same split mouse button, recognisable thumb paddle, and flared and textured thumb rest as the V2.
The most noticeable design modification is a blinding, 9-zone Razer Chroma lighting strip on the base, which you won't miss. The V3 now appears to be an alien visitor ship on your desk thanks to this new strip. The Razer Chroma studio allows you to customise the lighting in addition to the scroll wheel and hump logo.
Also Read: Best Gaming Headphones Under 2000 for Mobile and PC: List of Top 7 Headset with Price in India
One of the most notable features of the V3, according to Razer, is the new HyperScroll Tilt Wheel. There are two ways to use it: Tactile for measured, clicky scrolls and Free Spin for effortless scrolling. An automatic mode that alternates between the two modes is called Smart Reel. When you spin the wheel more quickly, the mouse puts the wheel into Free Spin, which is great for lengthy web pages and documents.
When the mouse changes modes, it makes an audible click similar to a gear shift. Unfortunately, Smart Reel is far too enthusiastic and would activate far too frequently, much to my annoyance. The button directly behind the scroll wheel allows you to manually change modes, which is a blessing. Large canvases can be navigated more quickly with the free spin, but it becomes problematic when I need to zoom in and out for details.
The scroll acceleration feature of the V3 makes this situation worse by speeding up the scroll as you turn the wheel faster. Although your experience may differ, it's one of those things that is probably an acquired taste. Despite how cool this new scroll wheel is, you will be unable to find a use for it in games, though people will come up with some clever hacks.
Thankfully, the scroll wheel isn't the focal point of the scant improvements. Additionally, Razer has increased the Focus+ optical sensor's resolution from an absurd 20,000 DPI to 26,000 DPI. But it has maintained the 650 IPS.
The Razer Basilisk V3 is a good improvement on an already excellent mouse, enhancing some features without diminishing others. Both of those upgrades are appreciated, and I'm really speechless at how gorgeous the new Chroma lighting looks. Although entertaining, the HyperScroll Tilt Wheel ultimately isn't as useful for gaming as it is for productivity work.
Roccat Kain 200 Aimo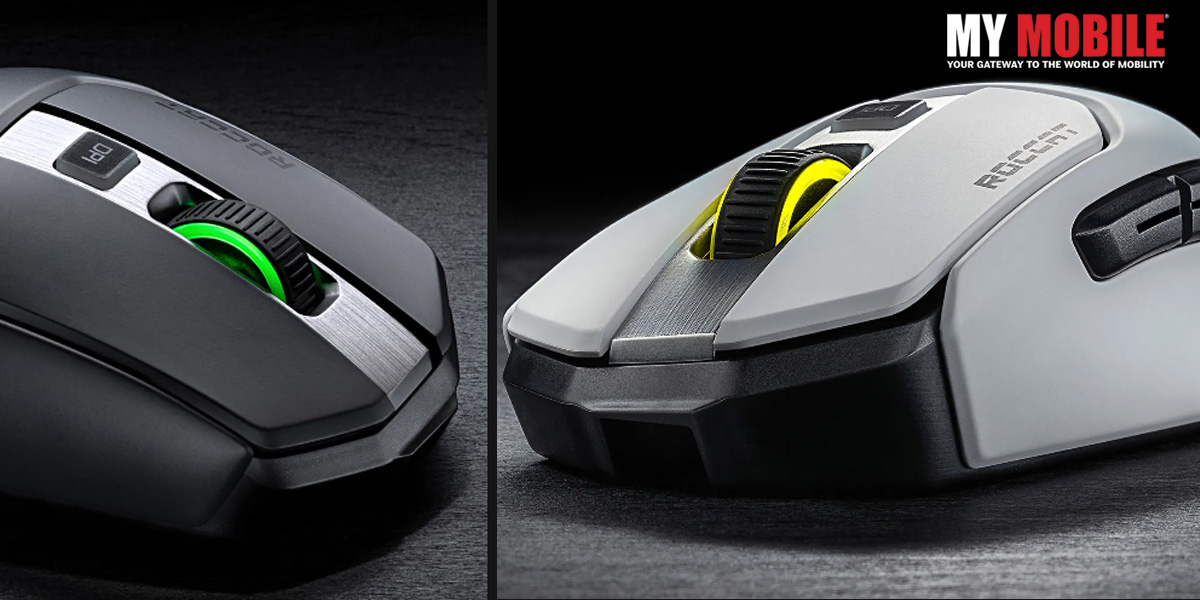 The Roccat Kain 200 Aimo is a robust-feeling mouse with a shell that is mostly made of plastic and is accented with a hint of metal to give it a sleek appearance. You enjoy pressing the buttons on it. While the DPI button directly beneath the scroll wheel enables you to instantly change the sensitivity of the 16K DPI optical sensor, two thumb buttons are comfortable and ideal for remapping. The Kain 200 is a pleasure to use, gliding over mouse pads with ease and feeling precise in the heat of battle.
It has a battery life of up to 50 hours, providing more than enough time for play for several days without needing to recharge. However, there is a drawback: Roccat's website claims that with illumination on, battery life drops to 35 hours, which is a noticeable decrease if you use the RGB lighting. If you can live without the RGB lighting, the Kain 200 is a great mouse that is definitely worth buying.
Pulsar Xlite V2 Wireless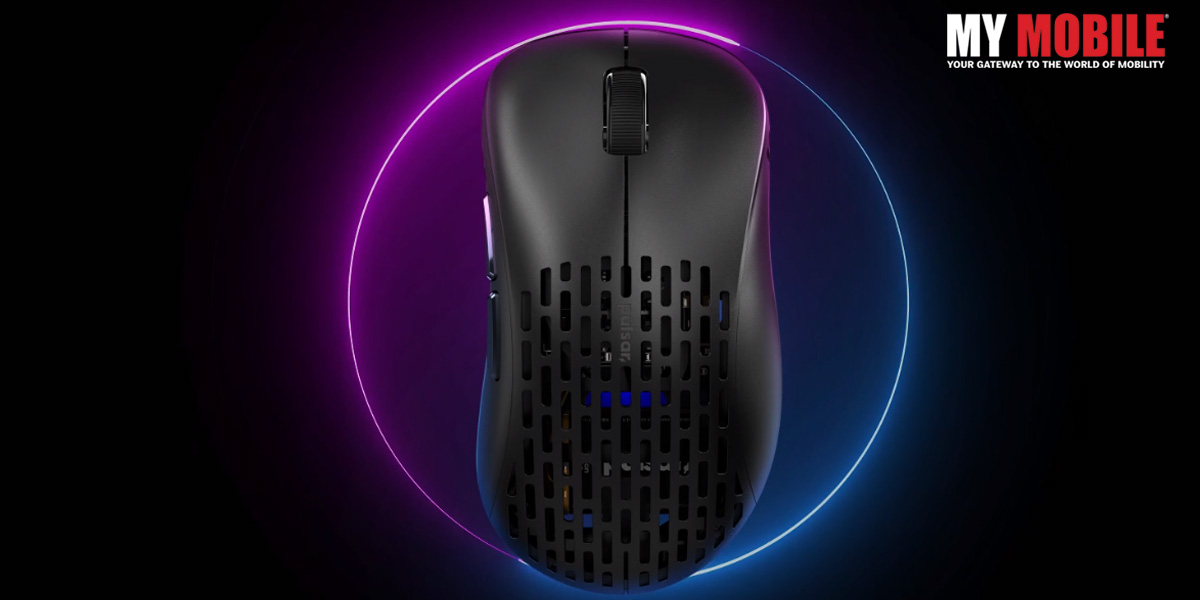 Every new mouse doesn't have to be an innovation. Sometimes creating a great product requires giving an old item a brand-new feel. One of the most well-known right-handed mouse shapes of all time served as a major inspiration for the design of the Pulsar Xlite V2 Pro. Although this shape is more than ten years old, this mouse's other features are state-of-the-art.
A top-notch sensor, superior mouse feet, and dependable wireless functionality are all found inside. This mouse has been specially designed with narrow cutouts in its shell and a minimal baseplate design to make it as light as possible. As a result, it is only a few grammes heavier than the Razer Viper V2 Pro, which is much more expensive. The mouse may appear flimsy or awkward to hold as a result of these changes, but during our testing, we found it to be surprisingly sturdy and comfortable. Overall, this mouse gives new life to a long-time favourite gaming design while providing competitive performance at a mid-range price.
Razer Viper Ultimate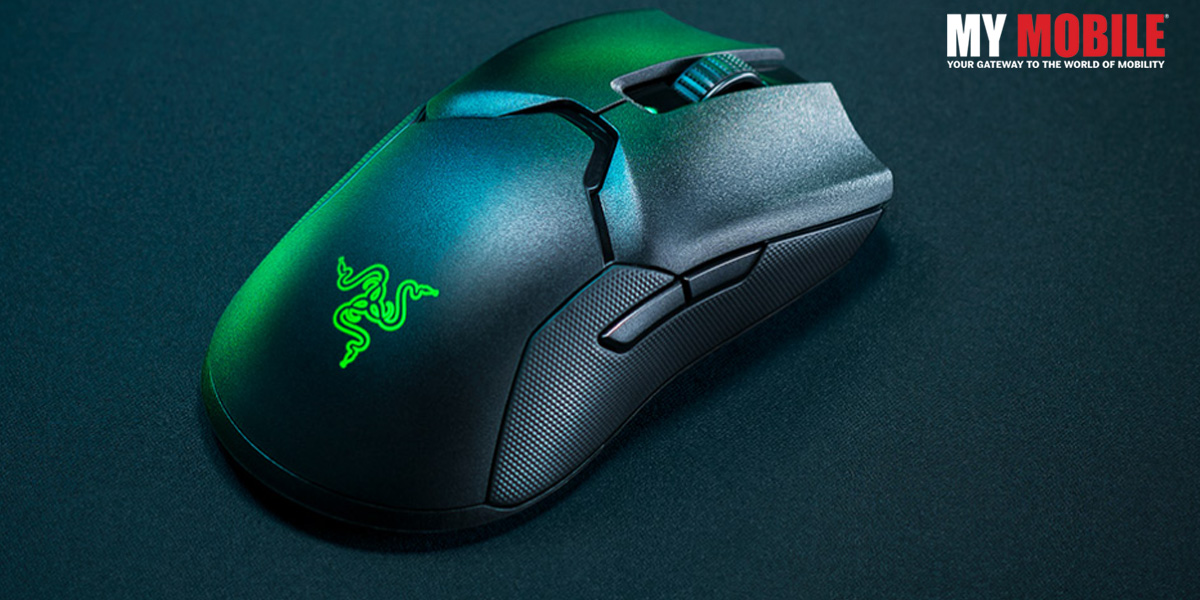 The Viper Ultimate may lack some of the products on this list's 100+ hour battery life, but it has the best alternative in the form of a dedicated, fast-charging dock. The Viper Ultimate's batteries can run for about 70 hours on a single charge, but the inclusion of a charging dock gives you a stylish way to store it when it's not in use and re-charge it for your upcoming game. Additionally, Razer Chroma is supported, allowing you to customise the RGB lighting.
The Viper Ultimate is a well-rounded mouse, excluding the unusual dock. Its 20,000 DPI sensor, lightweight (74g) construction, 70 million click-rated optical mouse switches, and ambidextrous design make it the perfect gaming peripheral for everyone.
Due to its underlying Razer HyperSpeed Wireless Technology, the Viper Ultimate is just as quick as most wired mice, even though it connects wirelessly. Because of the low latency and quick response time, it will appear as though you are playing over a wired connection.