After months of wait, people finally got to witness the Infinix Launch Event where two new Smart TVs- Infinix Zero 55 Inch QLED 4K TV and 50 Inch 50×3 4K TV at The Claridges Hotel in New Delhi on September 16, 2022.
The hotel was very big that was attended by hundreds of people, including tech experts and regular tech savvy individuals, who got to witness the event in its full glory with the two, brand new Smart TVs, being a sight to behold.
The premium range of Android TVs have been popular but the one launched is the first 55-inch QLED 4K TV that is making its debut under the ZERO series and will on sale on Flipkart from September 22, 2022.
It is well known that Infinix premium smartphone brand from TRANSSION group and has promised viewers their money's worth by also including the newly launched 50-inch UHD 4K TV under the pre-existing X3 series on sale.
Also Read: Best Smart TVs in India
Price & Features
The ZERO 55" QLED UHD will come with a starting price of Rs.34990 while the 50" X3 UHD will be available at a promotional price of Rs.25001 where customers can also avail of additional bank offers on purchasing both Android TVs through which they can get both TVs at relatively cheaper prices.
Between the two, the ZERO 55-inch QLED 4K TV sports a premium design that has Infinix's flagship Quantum DOT technology with ultra-precise 4K details so that viewers will understand everything easily.
In addition, you also get the Dolby Vision, HDR 10+ support, and 60 FPS MEMC that boosts the frame rate of your favourite TV programs, sports, wrestling matches, and movies, making them look smoother, colourful and vibrant.
The Smart TV will be powered by a MediaTek Quad-Core CA55 Processor with Android 11 OS and is paired with 2GB RAM and 16GB ROM storage while the Infinix 50-inch 50X3 TV, is powered by a MediaTek Quad-Core Processor paired with 1.5 GB RAM and 16GB ROM where both are compatible with each other.
Users can also be privy to the 3 Side bezel-less Minimalistic display that comes with a 1.6mm frameless design comes along with an X-Blade metal stand. To add on, the 50-inch 50X3 4K TV is one that comes with HDR10 compatibility and 1.07 billion colours backed by 85% NTSC with 122% sRGB colour gamut and up to 300 NITS Peak Brightness.
It is necessary to mention that the Android TV chassis is a frame-less Design with a 94% screen-to-body ratio with Blue Rays that are considerably minimized to give a pleasant view while watching TV.
Now we come to the sound quality-ZERO 55-inch QLED 4K TV comes with two powerful in-built 36 Watt Box speakers with Dolby Digital Audio and 2 Tweeters that cover the range from 8K to 20K Hz.
The 50-inch 50X3 4K TV, on the other hand, packs a powerful combination of 24W box speakers with Dolby Audio, which is one of the most unique features that you can find in the TV.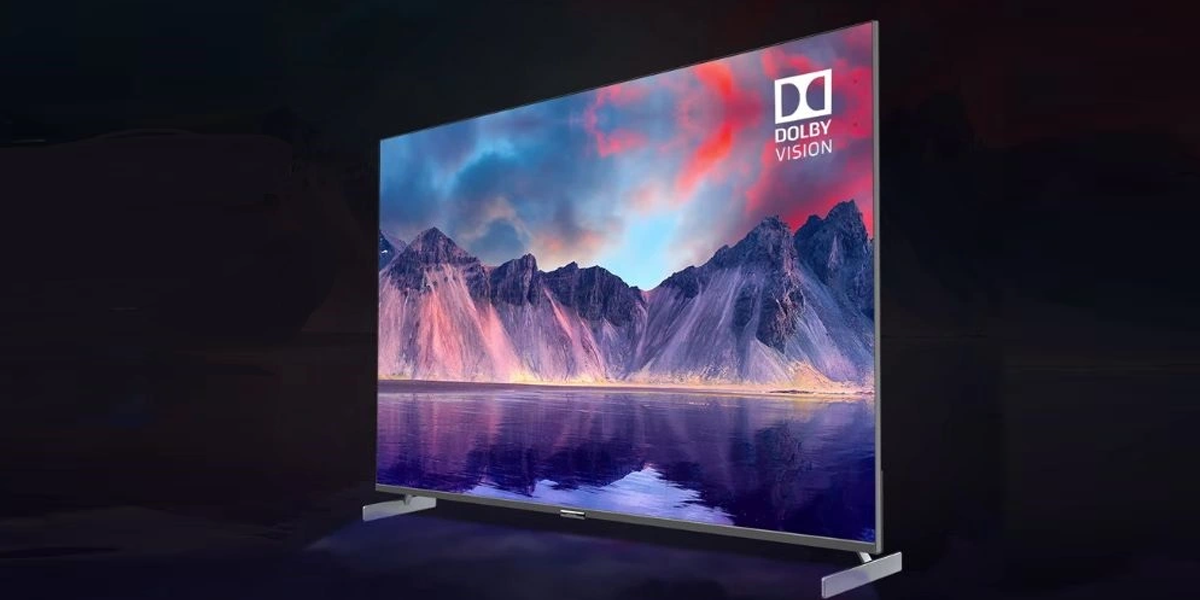 Conclusion
Both of these Infinix variants also promise enhanced connectivity through multiple port options where the ZERO 55-inch QLED ANDROID TV equipped with 3x HDMI (1 ARC Support), 2x USB ports, 5.0 Bluetooth, Wi-Fi b/g/n, 1 AV input, 1 LAN, 1 Headphone port, and Dual Band Wi-Fi-ports; the 50-inch 50X3 TV features 3 x HDMI ports, 2 x USB ports, and a Dual Band Wi-Fi.
Also, both variants come loaded with built-in Chromecast for seamless connectivity to your favourite video streaming apps such as Netflix, Amazon Prime, YouTube, and 5000+ of them from the app store.
Both TVs will be going on sale on Flipkart aside from a few other retail stores starting from September 22, 2022, which has left users excited as they want to know all they can about them before purchasing.
Also Read: Infinix Launch Event: Smart TVs Unveiled in Full Glory #Zero55QLED