If you are an iPhone user and have often wondered about how to enhance your iPhone screen experience in low-light situations, you have landed at the right webpage. Often when we are in a low light environment, a brighter smartphone screen can really hurt eyes or makes looking at the screen for a longer time difficult.
iPhone, however, has a dark mode functionality that resolves this issue significantly by turning the iPhone screen dark enough to have better low-light visuals. In this article, we are sharing the step-by-step process of how to enable dark mode on an iPhone. So, without further delay, let's get to the steps.
Also Read: How to send invisible messages to friends on iMessage by IPhone users
Steps to Enable Dark Mode on an iPhone
Step 1. Open the Settings on your iPhone and scroll down to find Display and Brightness. Once you find the option, then tap on that move ahead.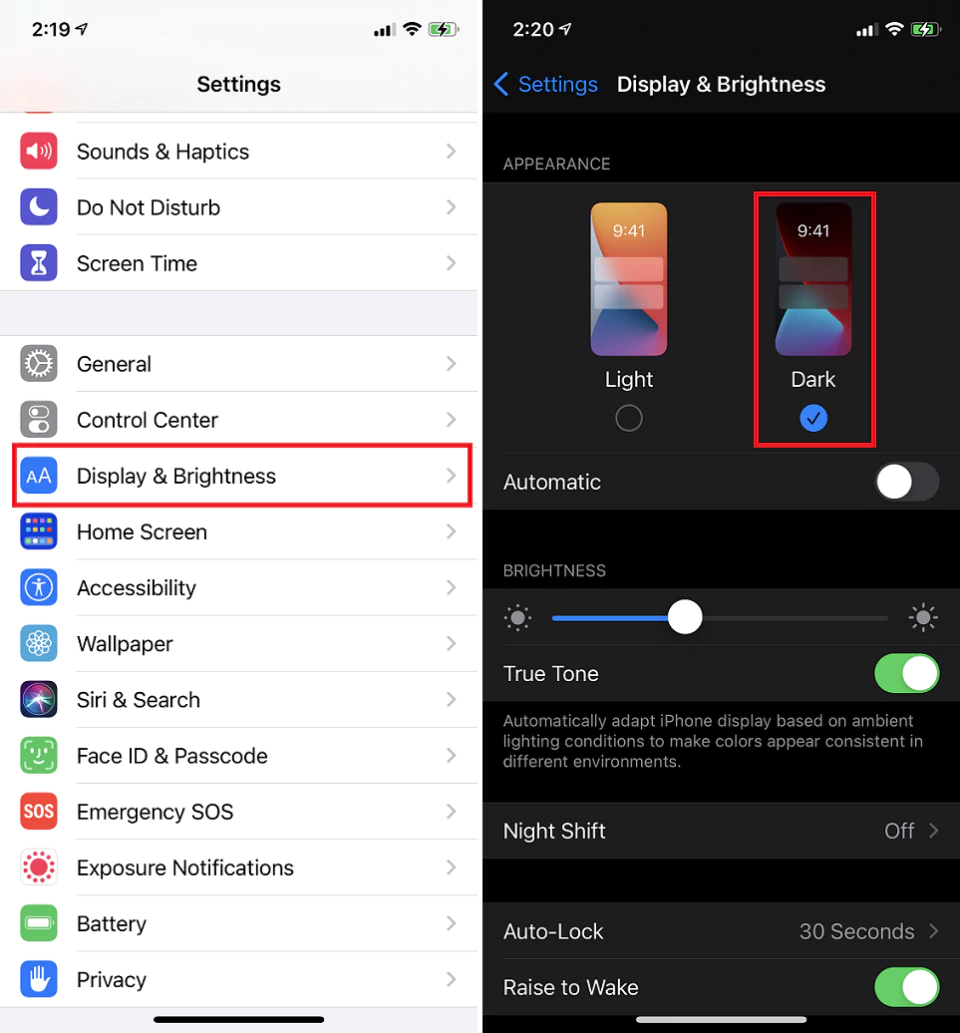 Step 2. In Display and Brightness, look for the Dark Mode option and turn on the Dark Mode.
In order to turn Dark Mode on and off in Control Center, follow the below steps and customise the control centre.
Step 1. Go to Settings, then tap Control Center.
Step 2. Tap the Add button next to Dark Mode to add it to Control Center.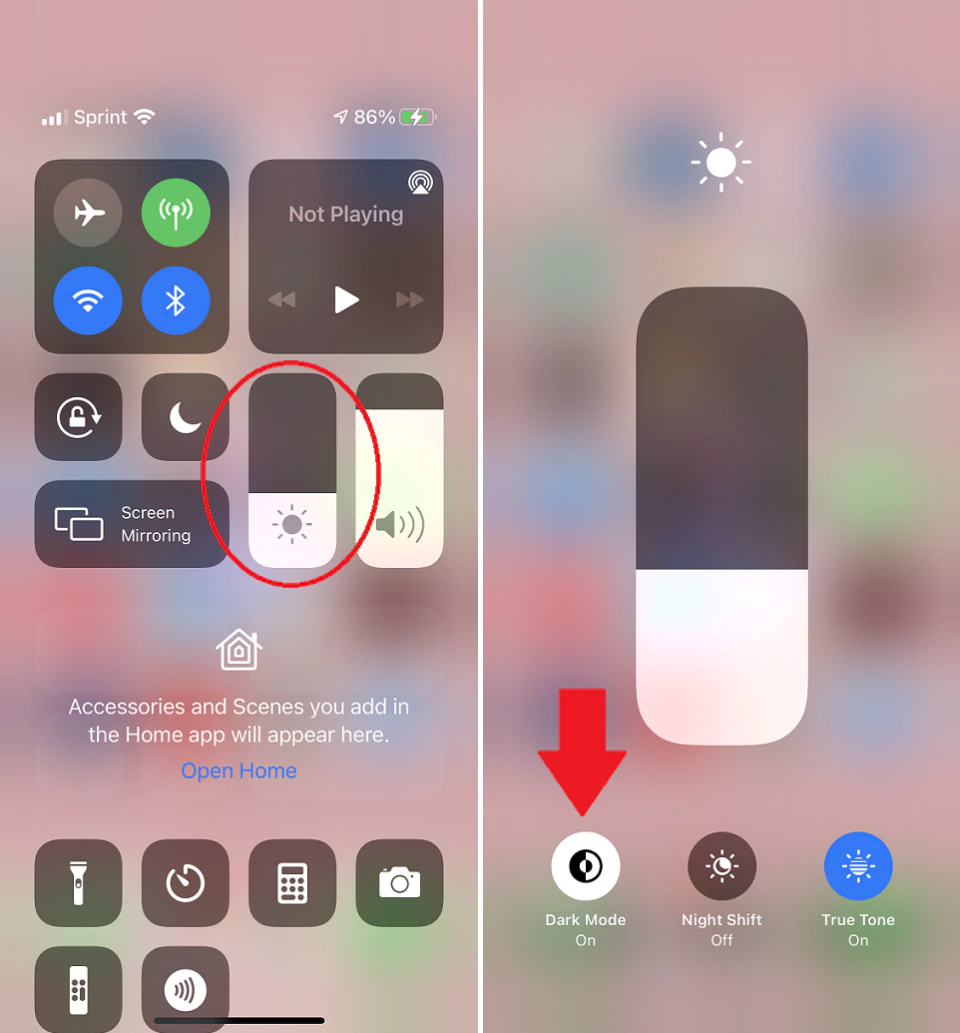 Step 3. Now, once the Dark Mode option is added to Control Centre, Open the same to control Dark Mode on your iPhone.
Also Read: iPhone 15 Pro Models Advances with Titanium body
iPhone also allows schedule functionality for Dark Mode features. This means you can actually schedule your iPhone to turn on its Dark Mode at a particular time of the day automatically. The scheduling feature can be set to automatically Turn on with Sunrise or Sunset based on your requirements. Follow the below steps to schedule the Dark Mode option on your iPhone.
Step 1. Open the Settings option on your iPhone and scroll down to tap on Display & Brightness.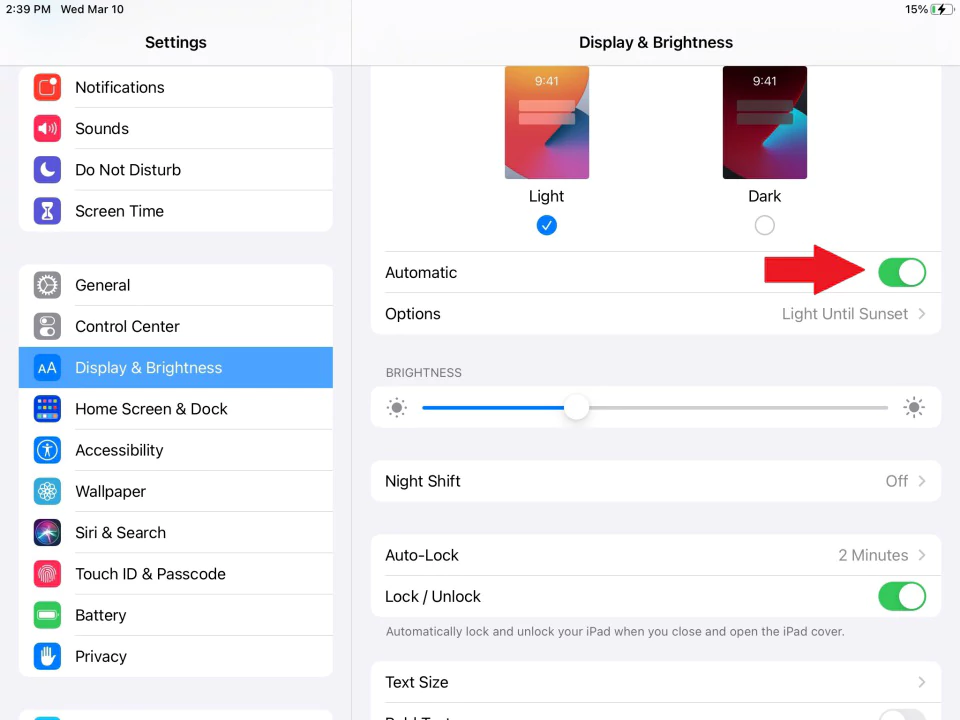 Step 2. You will notice an Automatic option next to the Dark or Light Mode options.  Toggle the Automatic option to on.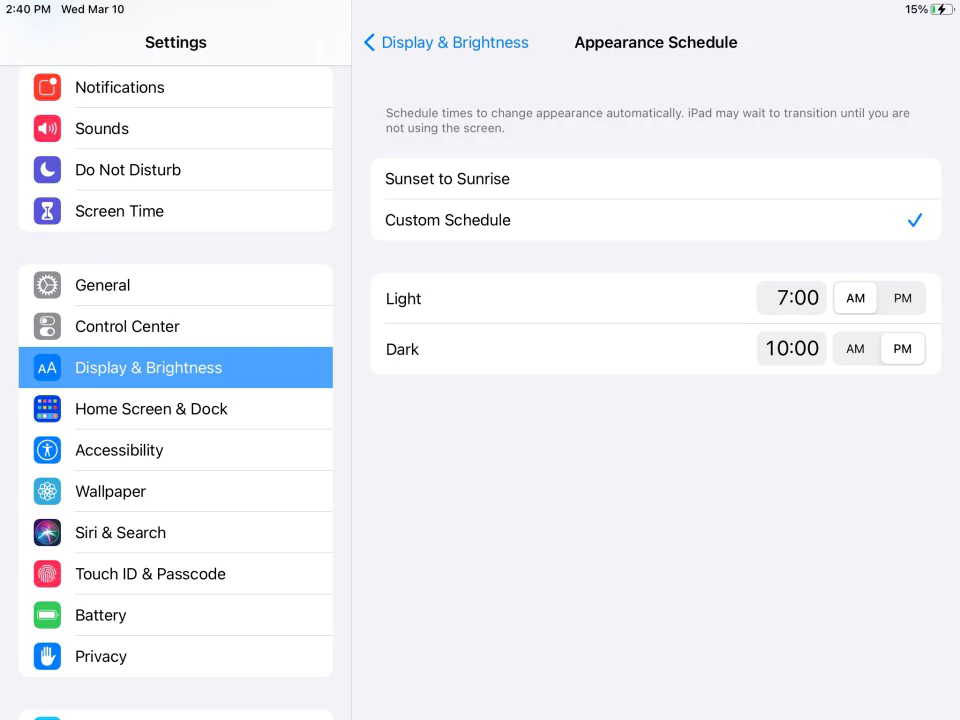 Once Turned On, the automatic option of Dark Mode will schedule it by default for the light mode until sunset and the dark mode until sunrise. This will be marked based on the clock setting of your iPhone. In case you wish to change this default setting to any specific time of the day based on your requirement, you can do that by using the Custom Schedule option. Set the time light mode and the time dark mode should turn on separately as shown above.
Also Read: All Apple Products To Expect In 2023
Frequently Asked Questions
Q 1. Can we turn on Dark Mode on all iPhones?
Answer. As of now, the Dark Mode feature is available on all iPhones that are updated to iOS 13 or above versions only.
Q 2. Does the Dark Mode feature waste more battery than usual?
Answer. No. On the contrary, recent Indian university research has proved that keeping the brightness of your smartphones low i.e. between 30 to 50 per cent will allow you to save at least 39% to 47% smartphone battery.
Q 3. What colour option does Apple's Dark Mode have?
Answer. When Dark Mode is turned on, the colour of an iPhone screen turns pure black, opposite of the Pure White screen colour you get in Light Mode.