Google Play has finally rolled out Google Play Pass in India. Google Play Pass in India is a new way for Android users to get access to a wide variety of apps and games without having to deal with ads, in-app purchases, and upfront payments. The newly announced platform will be available to Android users this week. It is worth noting that Google Play has been a one-stop shop to enjoy digital experiences since 2012.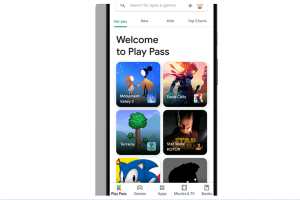 According to the company, Google Play Pass a user can access 1,000+ titles across 41 categories, including many from India, and from developers across 59 countries. A subscription service platform, Google Play Pass is currently available in 90 countries. Users can enjoy a one-month subscription trial of the platform for just Rs. 99 per month or Rs. 889 annually. A monthly prepaid subscription is also available for Rs. 109.
On the launch, Aditya Swamy, Director, Play Partnerships, Google India, said, "We want to deliver products and programs that the Play community – both users and developers – find value in, and we are always looking for new ways to do this. With the launch of Play Pass in India, we are excited to offer a robust collection of unlocked titles to our users and looking forward to partnering with more local developers to build amazing experiences users love."
How to use trial 
Go to the Play Store app on their Android device–> tap on the profile icon at the top right–> Check for "Play Pass". The collection of apps and games can be accessed by the subscribers either by selecting the Play Pass tab on the Play Store or by searching for the Play Pass ticket when browsing titles.
It is worth noting that Play Pass will offer Indian developers of all types of apps and games a new avenue to expand their global user base and unlock new revenue streams.