The new Pixel Buds Pro is Google's foray into the premium category of TWS earbuds where other competitors like Sony or Apple are some of the best names in the industry. Google is also featuring active noise cancellation for the first time in one of its earbuds. Combining the ANC with new custom drivers and improved battery life, Google Pixel Buds Pro seem to be ticking every checkbox that will make it one of the best products in the target category. Let's find out more in our detailed Google Pixel Buds Pro review.
Google Pixel Buds Pro review
So first of all, the case that Google Pixel Buds Pro come in is similar to the previous model. And what needs to be reiterated is that these Pixel Bud cases are highly underrated. It is nothing like those other wireless headphones' thick or large cases that always seem too big with no stylish finish. This is a compact and well-made case.
Although the white colour might get a little dirty after a while, that's probably a thing that can be overlooked. The case also has a super satisfying magnet to open and close along with being IPX2 splash-resistant. The case sports a USB-C port at the bottom but can also be wirelessly charged using any Qi wireless charger. You can also charge it on the back of your phone if it supports power sharing.
Coming to the design part, Pixel Buds are not really known for design innovation, are they? Just like the last three Pixel Buds, this one looks similar with changes so minute that the average user would never notice. Though once you put them on, you might feel the design change that the eyes post probably will miss. The wingtips that are meant to keep the buds tucked in the last Pixel Buds are nowhere to be found here. This, however, may come as a piece of good news for those who were annoyed by their presence last time.
In an oval shape design, the buds come in four colours i.e. Coral, Charcoal, Fog, and Lemongrass.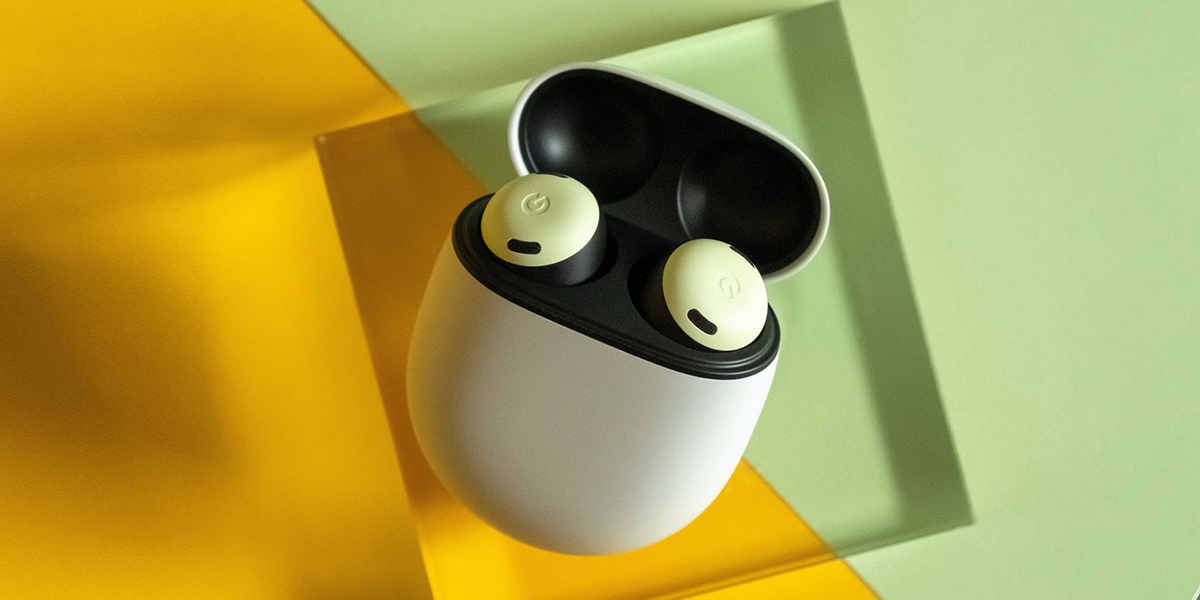 But how does it sound? In simple user-friendly terms, it sounds good. They come in a single 11mm dynamic driver inside each earbud which allows a proper balance of high and low sounds. The sound exudes a sort of warmth maintaining appropriate instrument separation. For music lovers, the full fledged equaliser in Pixel Buds Pro would be an added feature.
This is also the first earbuds by Google to have active noise cancellation. And like all ANC, here too it depends on how well the earbuds fit the ear. To assist in situations where fit is not up to the mark, Buds Pro has what they call a custom silicon powered "Silent Seal" inside the buds. These adapt to ears in order to provide optimum noise cancellation.
Another aspect where Google Pixel Buds Pro scores well compared to other competitors in the segment is its good battery life. As per the brand, Pixel Buds Pro comes with 7 hours of playback when active noise cancellation is turned on. With turned the feature on, for those who are not really bothered by the outside noises, the Pixel Buds Pro would easily have an 11 hour smooth run.
Google Pixel Buds Pro Specifications
Bluetooth 5.0, SBC/AAC codec
11mm drivers
Active Noise Cancelling, Transparency Mode
IPX4 water resistance (case is IPX2)
USB-C wired charging, Qi wireless charging
7hr battery life, 20hr including case with ANC on (11hrs, 31hrs respectively for ANC off)
5 min charge of buds in the case gives 1hr listening time with ANC on
Features: multipoint, in-ear detection, customisable touch-and-hold functionality,
Only Charcoal colour is available in SG.