The Android based smartwatch market is quite large with many brands entering the segment every other day. We have big ticket brands offering high end options along with brands like Oppo and OnePlus who have completely shattered the market segment with their range of entry level devices. Amongst all, however, one brand stands tall with its premium high end devices at competitive prices. It is Samsung. The Korean consumer electronics manufacturer has been coming up with a fascinating range of wearables to attract consumers from every market segment.
Samsung's recent launch in the segment is Galaxy Watch 5 Series which has successfully captured the market in a frenzy upon release. The grand welcome of the Watch 5 series is on the expected lines after the success of the Galaxy Watch 4 series.
If you kept any tabs on last year's Galaxy Watch 4 series, you would know the series of watches received a massive response from users all across the world. The credit for Galaxy Watch 4 series becoming a user favourite was mostly given to the fact that Samsung decided to ditch its Tizen OS for Google's Wear OS. Hence, it was widely speculated that the brand will not bring any drastic change or any major upgrades in the Galaxy Watch 5 series considering they got just about every right with the previous edition. Well, that's exactly what has happened. The Galaxy Watch 5 Series can be viewed as a prime example of what tiny upgrades look like. However, it would be not entirely correct to say that Samsung hasn't tried its best to iron out issues that the previous models of wearable had.
The Samsung Galaxy Watch 5 is available in two sizes, 40 mm and 44 mm while. The company also launched Galaxy Watch 5 Pro alongside the Watch 5 which is available in a single 45 mm size.
A short review of the watch would be that it is demure, stylish, and smart. The third-party app support along with impressive fitness features makes this watch a perfect pick. However, the Galaxy Watch 5 does carry flaws. The main drawback here is the short battery life which offers only one-day support. So, in case you do not like the idea of nightly charging, we suggest you look at the Galaxy Watch 5 Pro model – or something that is less smart.
Built for Android smartphones, the Samsung Galaxy Watch 5 price in India is Rs. 27,999 in the current market. It promises flagship-grade performance and features. With Samsung's One UI Watch 4.5 operating system based on Google's Wear OS 3.5, is this one of the best smartwatches for any Android smartphone user that is available in the market right now? Before we get into other details and the major improvements, let's understand each aspect of Galaxy Watch 5 specifications in detail.
What's Good in Galaxy Watch 5?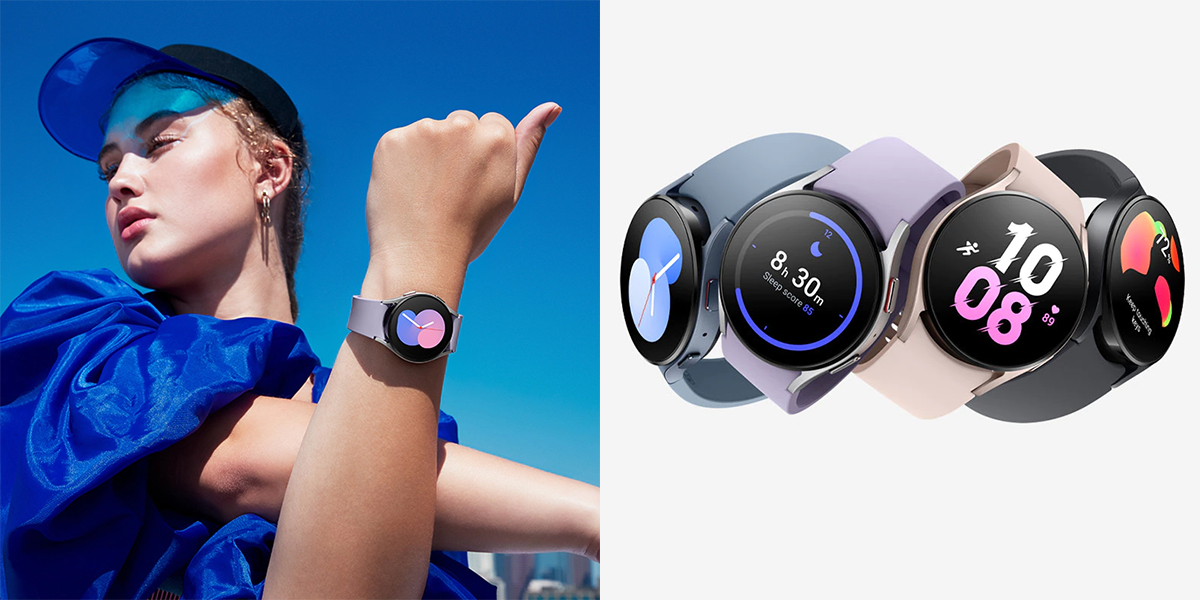 We all have been waiting for Samsung and Google's partnership for a long time now. Although series 4 had it, the Watch 5 series is where it really shines. The lack of sophisticated software was a major flaw of Galaxy Smartwatches launched in the past and the brand has managed to leave that criticism behind with the device. All the downvotes for not having easy access to Google apps change with this product. Getting the Play Store and not the Galaxy Store undoubtedly makes a world of a difference.
The Galaxy Watch 5 can look to some people exactly like the model that Samsung releases before. However, this one weighs and feels totally different. The 44 mm model of Galaxy 5 weighs 33.5g and the smaller 40 mm model weighs just 28.7g. Moreover, it has the same Exynos W920 processor, 1.5GB of RAM and 16GB of storage. Another noticeable change is the flattened bottom of the Watch 5 dial, which is designed in that way to make it extra comfortable for those who wear the watch for longer periods. A flattened bottom also improves contact between the wrist and the health sensors better, which automatically gives more reliable readings.
As for the design, it has a solid build with supporting sleek looks that makes the smartwatch the perfect fit for all occasion including a run and an informal evening outing. The size too is universally perfect and neither too bulky nor too small.
Another upgrade that is worth mentioning is Samsung finally taking the leap to fast charging for its smartwatches. The brand claims that the device can be charged from zero to 45 per cent in just 30 minutes. A complete charge, on the other hand, would take around 85 minutes.
What's Lacking in Galaxy Watch 5 Series?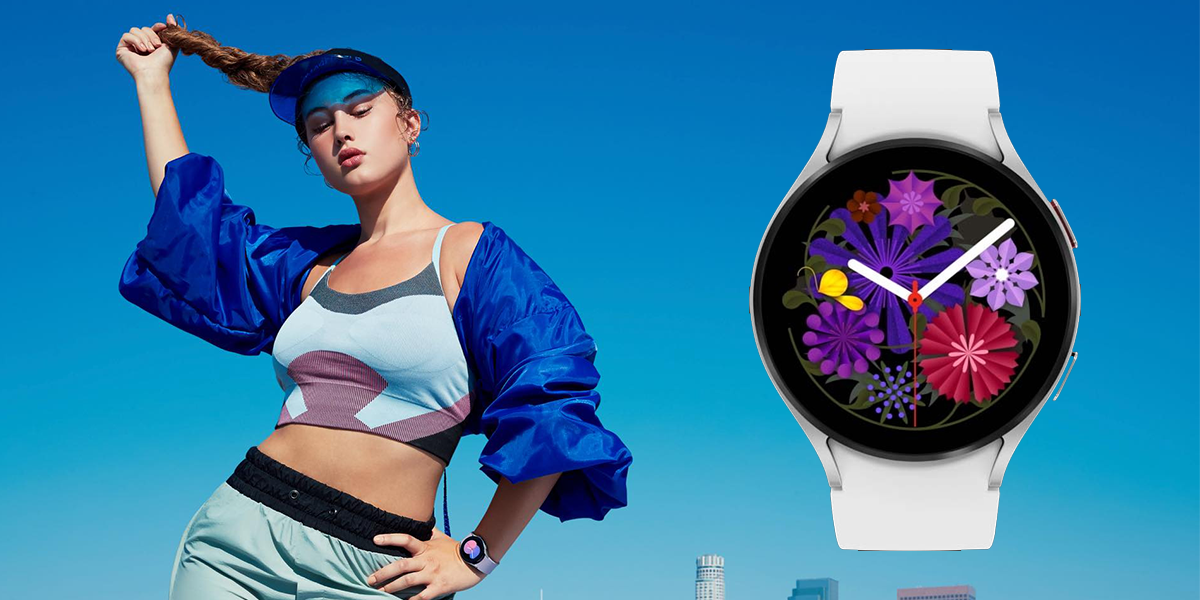 Not much can be pointed out, however, one thing that is really disturbing is some of the high end features of Galaxy Watch 5 are only available for Galaxy smartphone users. The features to monitor blood pressure or ECG would be of no use to someone who doesn't use a Galaxy smartwatch. It is quite a huge loophole, if you're a non-Galaxy Android smartphone user, to be honest.
The second most concerning thing could be something that already has an improvement. The Galaxy Watch 5 battery is not up to the mark and anyone planning on using the device for long hours would face trouble. The battery in all probability can be called only decent, which should not be the case with smart wearables.
A rather lesser important issue is that the Galaxy Watch 5 is incompatible with an Apple iOS smartphone. So, iPhone users would not feel welcome.