Fire-Boltt has given some great options in the smartwatch segment in India. Each one comes with distinct features and basic variants to suit the needs of every user. One of its popular series is the Ninja smartwatch series. The lineup is a huge success following great specs and an undeniable price range. So, keeping up with the trend, Fire-Boltt has added yet another smartwatch to its Ninja lineup- Ninja 3.
The smartwatch is coming with never-seen features, as explained by the brand. It is designed to allow its user to keep a track of their daily life as well as help them push the limits. The smartwatch offers many features and is ideal to keep a track of your every start jump. Here's a detailed piece on what features it has to offer!
Fire-Boltt Ninja 3: Features and specs
The smartwatch carries some amazing features like Bluetooth calling and extensive health tracking abilities. Let's take a look at what all it has to offer!
Display
The Fire-Boltt Ninja 3 comes with a 1.69-inches Full HD+ screen which ensures smooth visibility and vividness. The display almost feels true-to-life.
Furthermore, this wristwatch is genuinely built for individuals who have a propensity for attractive yet efficient watches as it comes with a dazzling 240×280 pixels resolution. This is by far one of the best resolutions in the smartwatch category.
Colour options
To top off the amazing specs, it is also available in stunning and vibrant colour options: Black, Blue, Dark Green and premium Rose Gold and Silver as well. So, if no the specs, these colours will be a conversation starter among your friends for sure.
Battery
The Ninja 3 comes with an impressively long battery life that lasts for really long. The brand claims that it has the capability to last up to 7 days on a single charge.  Also, it has a never-seen-before 25 days standby time, so you can enjoy the other features uninterrupted.
Health monitoring
Since it is loaded with amazing fitness and health tracking features, it is certainly a wristwatch that young millennials and Gen Z cannot miss. It comes packed with features like an SPO2 tracker, and a dynamic heart rate tracker. It also features a sleep monitor that ensures that you enjoy uninterrupted sleep.
Coming to fitness options, the smartwatch features 60 sports modes including basketball, football, tennis, running, walking, etc. The varied sports modes in Fire-Boltt Ninja 3 will allow all sports fans, enthusiasts, and fitness fanatics to attain their desired aim. This stylish and feature-heavy smartwatch encourages you to test your boundaries and achieve your fitness objectives.
Other features
Some other/additional features that this smartwatch has included the remainder of drinking your daily water limit, music control, updates on the weather going around you, sedentary reminders as well as camera control. It also has numerous watch faces to ensure that you are always one step ahead of the competition in terms of style.
Stay ahead with smart notifications of #Ninja3 !!

Push yourself to the absolute extreme with Fire-Boltt Ninja 3 ⚡ pic.twitter.com/4jGwxQ7M6A

— FIRE- BOLTT 🔥⚡ (@fireboltt__) May 17, 2022
Furthermore, it features the standard wristwatch specs like call and notification alerts, media playback control, and so forth. The IP 68 water resistance also makes it a great summer companion for aquatic sports and genuinely pushing your limits to achieve fitness objectives.
Aayushi and Arnav Kishore, co-founders of Fire-Boltt, spoke about the launch of Ninja 3, "Staying true to its name, and taking forward the legacy of our Ninja series, Ninja 3 is a smarter, upgraded version of us. The USP is definitely the 60 different sports mode, along with a seven-day battery life, which enables the consumer to use the smartwatch uninterrupted for days together. Ideal for Generation Z who wants everything at their fingertips, and are always on a move, this one will offer unmatched features that can be useful over the years."
Fire-Boltt Ninja 3: Price and availability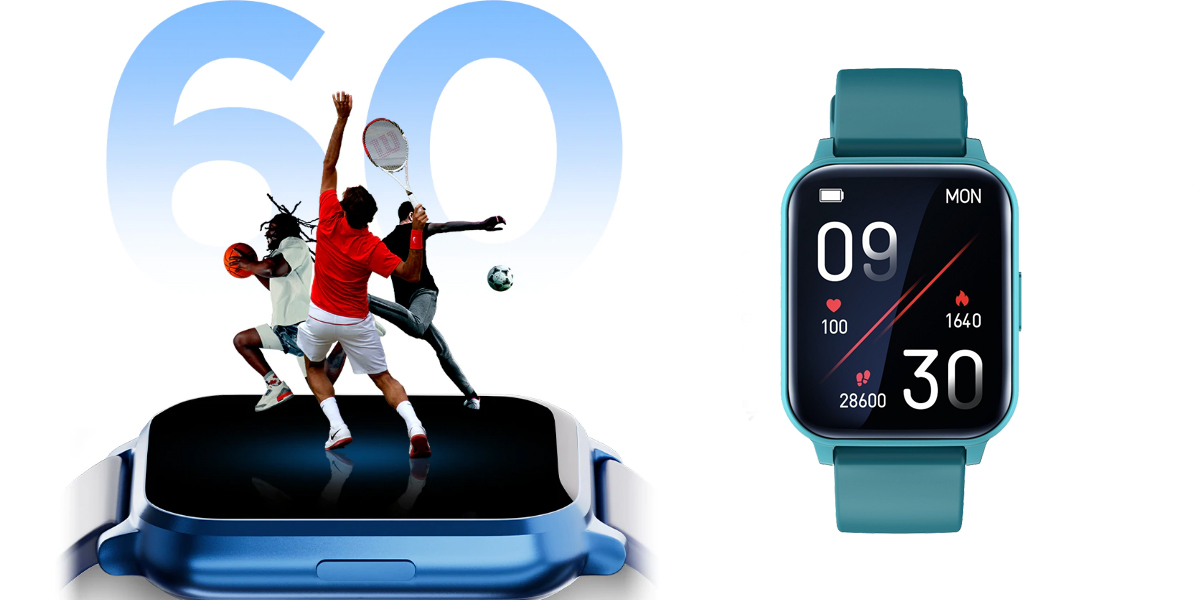 The Fire-Boltt Ninja 3 is currently priced at Rs 1,799 on Amazon. Also, you can get this fearure-heavy watch from the brand's official website in all the gorgeous five colours.
Also Read: Realme about to debut it's Tablet X with a lot of big moves added to it