Introduction
Elon Musk has been tweeting things and images that many people are finding peculiar in the past month since he took over Twitter where he has received many strong responses from both his fans and critics who've made their opinion extremely vocal on him over all the decisions he's taken as of now.
Also Read: Elon Musk invites Twitter's CEO to debate about bot data in public
Highlights
Elon Musk once said that he was "fairly nocturnal".
In just a month of Twitter's acquisition, looks like Musk is spending sleepless nights and working 24 hours.
He is probably fueled by diet coke as he works frantically to reshape Twitter in his colours.
Musk Fueled by Diet Coke While Working at Night
There have been many intriguing things happening ever since Elon Musk became CEO of Twitter on October 28, 2022, after a year-long battle with the social media giant, where he had backed out of a deal to purchase Twitter for $44 billion.
Musk is a billionaire entrepreneur that has revolutionized the automobile industry via Tesla Inc. and has received praise and accolades from anyone who owns a vehicle from the automobile giant.
The last month has seen Musk doing many things after acquiring Twitter like laying off thousands of employees, including 90% Indians, for incompetency, whilst simultaneously issuing a whip to the remaining ones to pull up their socks and work 40 hours a week with high intensity or risk similar consequences.
Also Read: Elon Musk Issuing Employment Layoffs; Details Inside
Musk seems to be working 24/7 and is also having many sleepless nights, which is understandable as he was purchased the largest social media platform for an astronomical amount and running it is no child's play.
The Tesla CEO had once claimed that he was "fairly nocturnal" as he slept for not more than 6 hours a day but given the circumstances, he is not even getting that given that he has vowed to reorganize and reshape Twitter down to its very foundation.
Also, Musk has been tweeting strange and peculiar stuff on his Twitter handle ever since he took over it with the latest one being an image of his bedside table with two guns and four cans of diet coke, while the two pistols has left many users intrigued.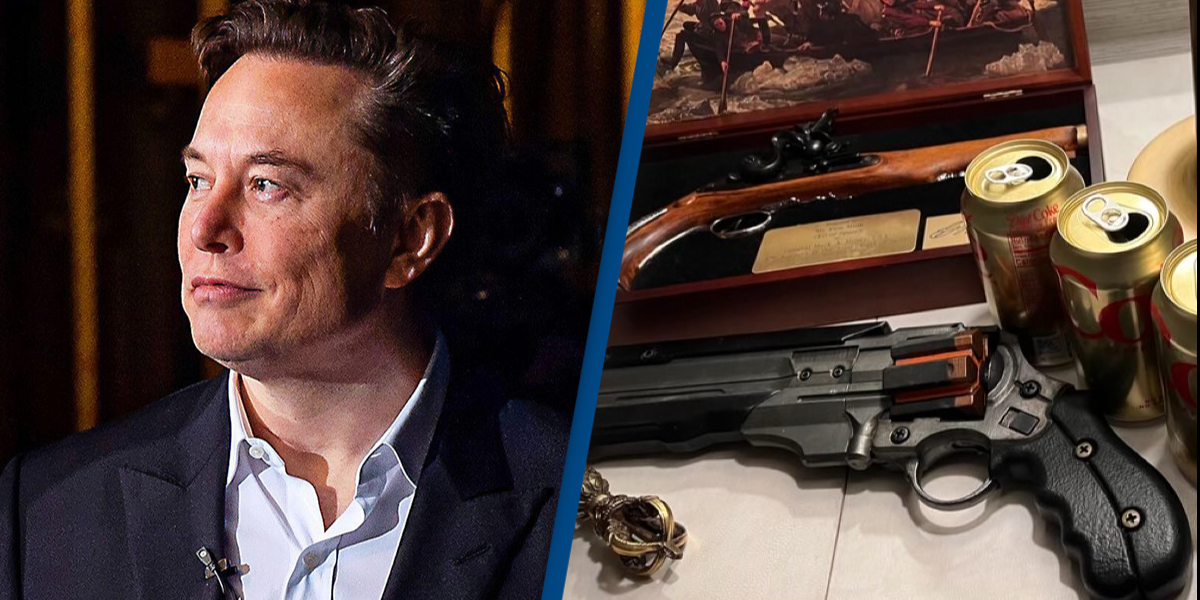 One of them definitely seems to be centuries old flintlock model, while the other is quite modern, although it could very well be a toy or a pro, by the looks of it, as there is no trigger, due to which it could be a plastic gun.
Apparently Musk realized that his table was stained, due to which made another tweet saying 'There is no excuse for my lack of coasters. Since diet coke contains a significant amount of caffeine, it is presumable that he is able to work due to it.
Also Read: Elon Musk Might Increase Twitter's Character Limit