That Elon Musk knows how to keep the Twitter crowd entertained is a fact that no one will argue against. But the man does everything for a reason even if it is simply tweeting a meme. When the world's richest man recently posted a picture of a dog wearing a T-shirt on his Twitter handle, very few would have expected it to be the reason for cryptocurrency Dogecoin's price to see a record-breaking upward trend. The new Twitter owner has helped the meme-based cryptocurrency Dogecoin in skyrocketing its price by more than double in just about a week. This happened as many people after Musk's tweet started speculating about his plans for the social network platform.
If the price ranking of CoinMarketCap is to be believed then meme cryptocurrency's price has rocketed above other competitors Ethereum rivals Solana and Cardano.
In the last 24 hours (at the time of writing this story), Dogecoin's price was trending at least 15 per cent higher as an after effect of all the buzz, apar that Musk's tweet created. If we look at the price trajectory in the last seven days, the extraordinary rallying of the meme based cryptocurrency has been up more than 131 per cent.
What exactly is the reason behind such massive buzz around Dogecoin? One might say that chatter around cryptocurrency (Bitcoin/Tether) in general including crypto fraud, and the US DOJ eye on them is now an everyday thing. But the main reason behind the Dogecoin buzz is investors' and industry speculators' strong belief that the Tesla billionaire may be running the idea of incorporating some kind of crypto component into Twitter after taking over the social media company.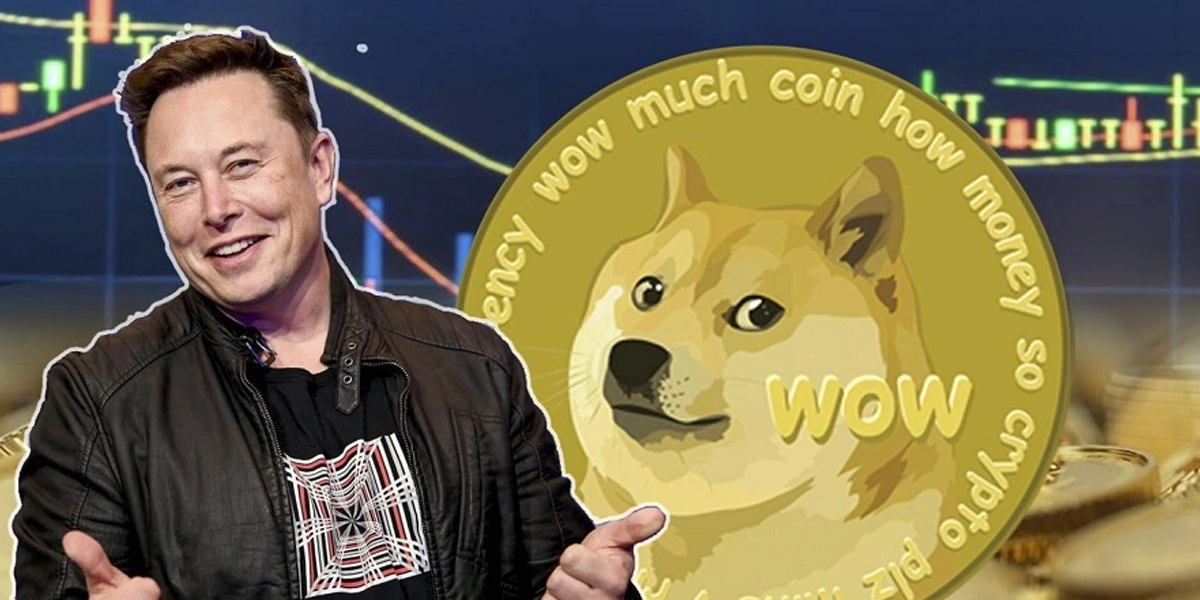 Crypto enthusiasts seem to believe that this component may include the use of Dogecoin through the social media platform. This, as expected by many, will spread cryptocurrency's exposure and use to the masses as Twitter has a large and active user base. Several reports of Twitter working on some kind of digital wallet prototype have already been doing rounds amongst many industry watchers. This Twitter digital wallet would most probably support crypto deposits and withdrawals.
Musk's latest tweet with a dog picture also seems to suggest to many users that in case the social media platform plans of monetising creators' content in the future, the meme-based crypto coin could become one of the payment options. If this happens and Dogecoin gets integrated as a payment method with Twitter, this will surely make the coin price spike even higher. As it appears with everything that has been going on with Musk and Dogecoin, payment integration with Twitter now seems to be the most inevitable feat. It must be noted that all other Musk companies including SpaceX, Boring Company, Tesla, and Burnt Perfume accept DOGE payments.
However, this is not the first time that a crypto coin will be integrated with the social media platform. Much before DOGE integration started the buzz and online chatter, Twitter had integrated a Bitcoin and an Ethereum. The tipping feature with Bitcoin and Ethereum has been integrated with Twitter since September 2021 and February 2022 respectively.
Moreover, in some other interesting news reports, it is widely speculated that Dogecoin at the  moment is experiencing a "short squeeze." According to many industry reports and some famous crypto bloggers, "crypto exchanges have experienced tens of millions in liquidations on Dogecoin specifically, as traders who were shorting the token had to cover their positions."