Technology is there to make our life easy. This phenomenon has not just changed the market but also has channeled the population to see things differently. Basically, not only essentials but consumer devices are propelling in demand. And arriving in such diversification that some are capable of being a potential gift material.
This fast-approaching holiday season prepare a strong list that is strictly stricken to technology and let us help you with the options. Read ahead and find the proper gift for your loved ones, You never Know if you are winning the best host award this year.
Also Read: Raksha Bandhan Festive Gifts 2022
This Holiday Season Go for Technology Based Gift
Amazon Kindle Paperwhite
If your receiver is an avid reader, do buy an Ebook\Amazon Kindle for them. They will be thankful. With its never too much to read and the availability of almost every book in the system, Amazon Kindle can be a thoughtful gift.
The price range starts from Rs. 7,999 to 20,000 with high battery retention, adjustable screen light, and enormous storage it is advisable to take this gift.
Ember Coffee Mug
Just like any other person, if the receiver of the gift is a coffee or tea enthusiast, give them an ember Coffee mug this winter season. We all love the winter season but hate how food items get cold really fast and this smart mug negates that issue.
Also Read: An easy guide to plan your last minute gifts for Mother's Day 2022
Control this mug from a smart app installed on your smartphone and set the temperature according to the requirement. This mug can contain 10oz of any beverage. While gifting this smart mug do inform the receiver that this mug is not dishwasher safe.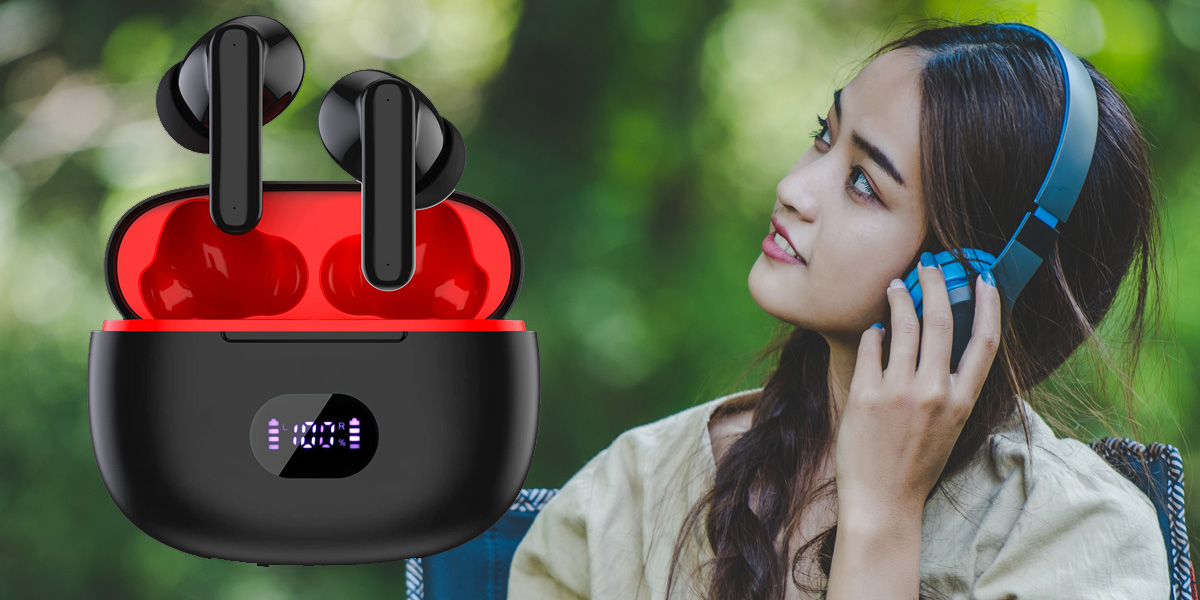 Samsung Galaxy Watch 5 Pro
At this time, who isn't a fitness enthusiast? This holiday season, surprise your near and dear ones with a smartwatch to help them to keep their fitness in check with the ebb and flow in the gym during this time. For that, the buyer can opt for Samsung Galaxy Watch 5 Pro which has been received well by the public.
Moreover, this smart technology records your outdoor activity accurately. Additionally, with an improved GPS LTE mobile data capacity and great battery life of around 80 hours is practically screaming for you to buy this gift.
Wireless Headphones and earbuds
The choice is yours with the given diverse set of wireless headphones and earbuds, but let us assure you that this can be just the best gift for this winter season to your loved ones. The list is long.
Also Read: Mother's Day tech gifts under Rs5000
You can go for Jabra Elite 85t Wireless Earbuds that offer noise canceling music listening or HyperX Cloud Alpha wireless gaming headset just the best choice for a gamer recipient.
Presence Inspiration Display
Everyone is looking for peace and manifesting "good vibes" but less inclusion of smartphones in this process distracts them from the purpose.
If your receiver can work with some calmness to their senses, give them this Presence Inspiration Display technology, This will display motivational, positive, and inspirational quotes your recipient will owe you Big Time for this spiritual support.
Also Read: Top 5 Websites for Best Holiday Shopping Offers
Hatch Rest+ 2nd Gen
If your receiver of the gift is a parent to an infant or toddler then this gift can just be an excellent pick. Hatch Rest+ 2nd Gen is a sleep machine and has a wake-up light. This technology plays 11 soothing sounds and lullabies that are just enough to put the little one to sleep.
This is a smart device and can be used with Alexa. Moreover, it has an embedded audio monitor to observe the little ones. This technology has up to 8 hours of battery life.
Conclusion
The aforementioned list is just some best picks. There are many more tech gifts one can opt for this holiday season and all will be loved immensely by the recipient as it is the thought that counts.