Big Tech stocks are facing tough times with investors pulling out after companies announced a series of underwhelming earnings reports. Microsoft Corp., Apple, Alphabet Inc. and Meta Platforms Inc all big companies have been registering billions of losses in market value in recent weeks. Amazon Inc too experienced a stock value downslide after announcing disappointing last quarter reports. Although earning season was encouraging, the downward trend in future was being speculated for a long time now. There are multiple reasons such as faster inflation, increasing interest rates, and a strong dollar that could be blamed for the continuously sinking technology stock prices.
Société Générale analyst Albert Edwards discussed the current situation in his latest research notes and wrote, "The lesson from the 2001 Nasdaq collapse is that a recession exposes those cyclical tech stocks that are masquerading on 'Growth'-like valuations."
"Will the FAANGs and US tech give back their entire outperformance since the end-2018 Powell Pivot? If so, they have some way to fall," he further added.
As per media reports, poorly received earnings reports from big tech companies have made their trade at loss with Amazon.com AMZN –3.06%  (ticker: AMZN), Alphabet Google – GOOGL –4.07%  (GOOGL), and Meta Platforms META –1.80%  (META). These companies have wiped out as much as hundreds of billions off their collective market capitalizations.
As for Apple shares, AAPL –4.25% results (AAPL) somewhat passed muster. Out of all those listed, Netflix NFLX –1.44% (NFLX) was believed to be the only FAANG company to get an encouraging positive push from the market. This has allowed Apple's beaten-down shares to have an upswing again.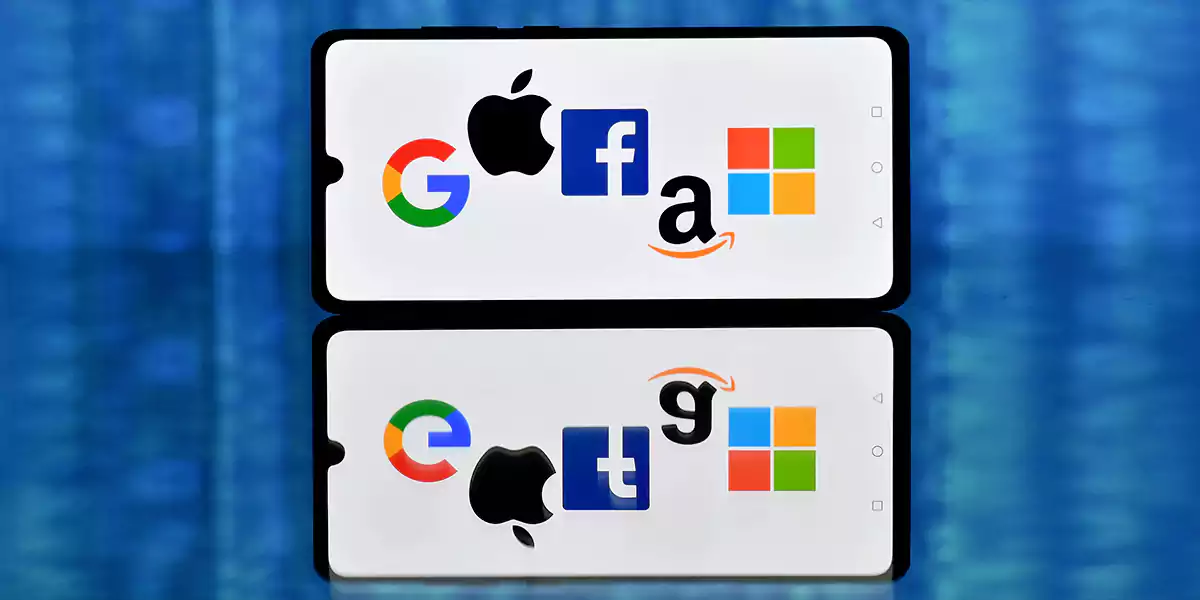 Edward in his research note also noted that the US technology stocks' forward price-to-earnings ratios have currently come down to around 20 times from their previous ratio of around 30 times. However, the valuations in the technology sector have only gone down at a similar rate as the overall stock market. He further notes that things could go worse with a potential recession approaching. If the market doesn't get a boost from the technology basket of consumers as it forced people in the last couple of years during the pandemic, then there might not be a limit.
On a cautionary note, Edwards' research points out, "If like me you think this recession will see a surpassingly deep cyclical decline in tech earnings, like in the 2001 recession, then the sector likely has further to fall." He further added, "If so, this may still be the biggest call an equity investor can make."
Big Technology company stocks again experienced a down on Wedesneday's early trading bids. While Meta and Netflix were off by more than 2%, companies such as Amazon, Apple, and Alphabet were also seeing a downward slide of over 1%.
Expressing his concern regarding the growing continuous sinking of technology stocks, internet famous analyst Dan Ives said, "In this softer macro and a recession likely on the doorstep, Big Tech management teams need to quickly adjust to a much different backdrop or risk losing its lustre for investors that have bet on these tech thoroughbreds for the past decade."