Brief Summary
There is nothing like going on a long drive to take you away from the professional stress that office work gives you. While some people prefer going alone for long drives, others love to go with their significant other but, again, there is nothing as calming to your nerves than a long drive, or at least many people think so.
Nowadays, people prefer listening to music by connecting their smartphone to their car to get the proverbial entertainment experience and with significant advances taking place every now and then, it becomes more and more exciting to go on a long drive.
It is a well known fact that Google has been working on Android Auto, which makes connecting your smartphone to the car much easier, it will make for an enthralling experience as the company has come up with a new graphical user interface, termed as Coolwalk, for Android Auto.
The makers are quite hopeful that it will prove to be revolutionary for Google's in-car system, while the hopes are quite high as Android Auto has already been tested by a handful of people and they all have only positive remarks to give about it.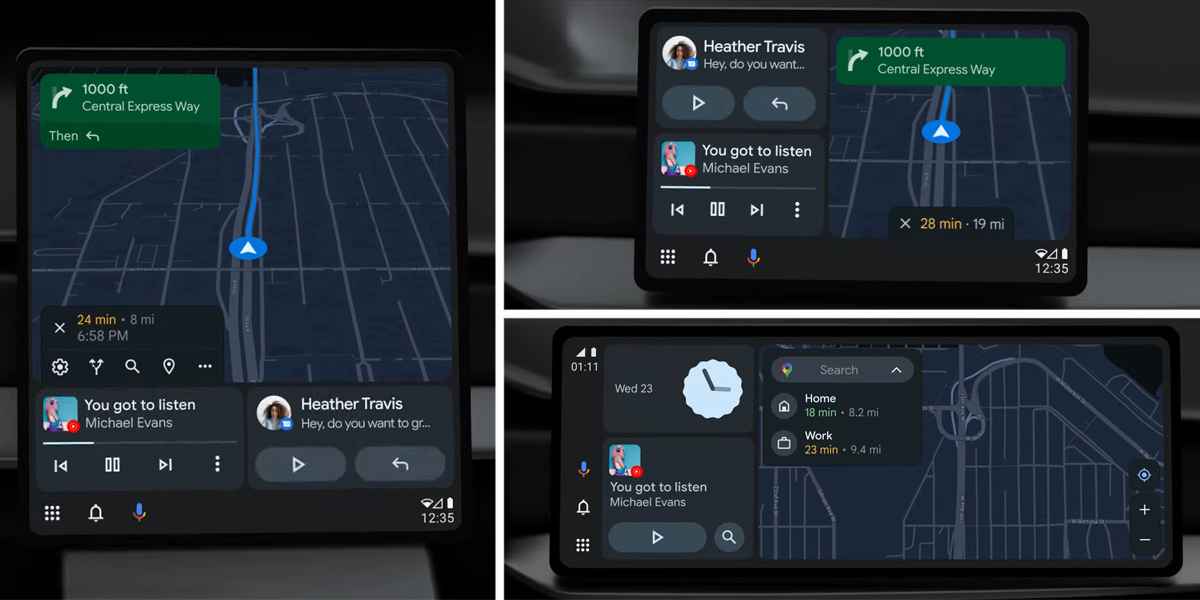 Android Auto Expectations
The new Android Auto will come installed with a central app bar where 'The Maps' icon will be present always as it belongs to the car system for searching and tracking locations, while the other things will entirely depend on the usage patterns that the user is accustomed to.
The central app bar will make multitasking easier because there will be two different apps running side by side in the split screen simultaneously, while the area designated on the maps will obviously occupy the bigger section of the screen.
The other will be a dynamic portion of the screen where the user will launch the multimedia content app that they use on a regular basis whilst simultaneously hosting the phone app whenever they get a call.
Multimedia applications have also undergone vast changes but within the context of the graphical user interface as the control buttons meant for playback take a completely different shape depending on the current playback status.
Apart from that, unread messages and notifications will be refreshed as well so that they become comprehensible to readers where users can get a refreshing experience in a similar manner to Apple's CarPlay.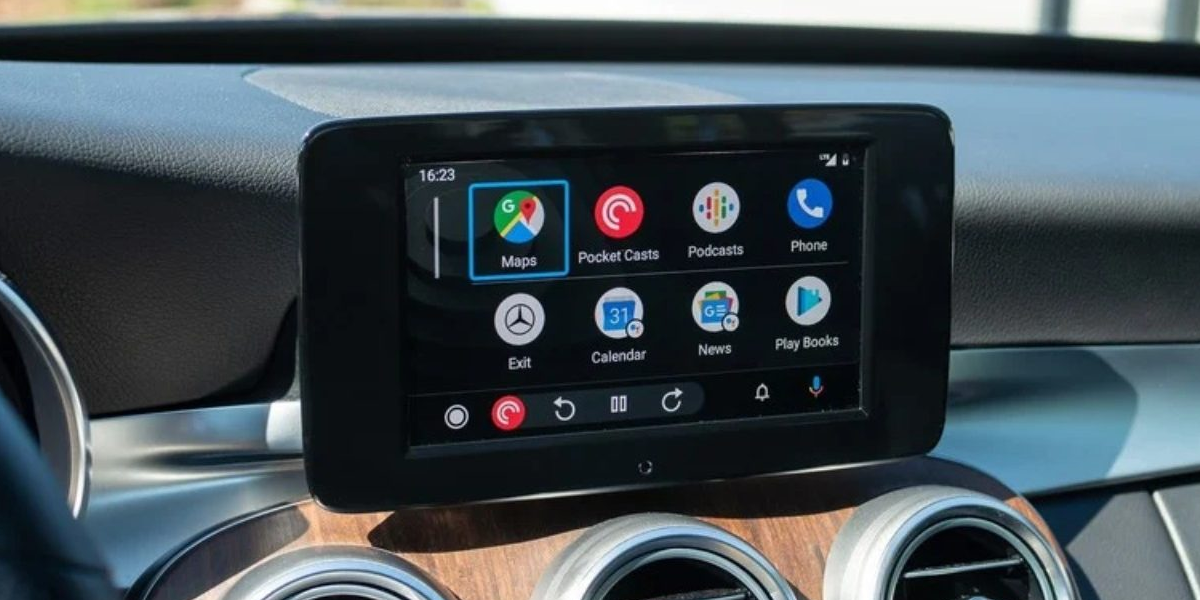 Conclusion
Android Auto is in its testing phase as the beta version is being examined and is available for public use but only for those that have signed up for the beta program, while those who've not can try by manually installing the most recent Android beta version and downloading it from third-party stores.
Also Read: Google Maps adding toll prices to help you estimate the true cost of your road trip