'Dare to leap' philosophy creates 140 million users worldwide, 70 million from India, for realme.
realme's aim has always been to provide products that can satisfy the diverse needs of their large customer base. They understand that evolving user needs means new product development and brand reinvention. As a brand, realme values the input and insights it receives from its customers and creates new products in response to users' needs-says Mr. Madhav Sheth, CEO and VP realme India, and President, realme International Business Group in conversation with Divya Mohindroo, My Mobile India.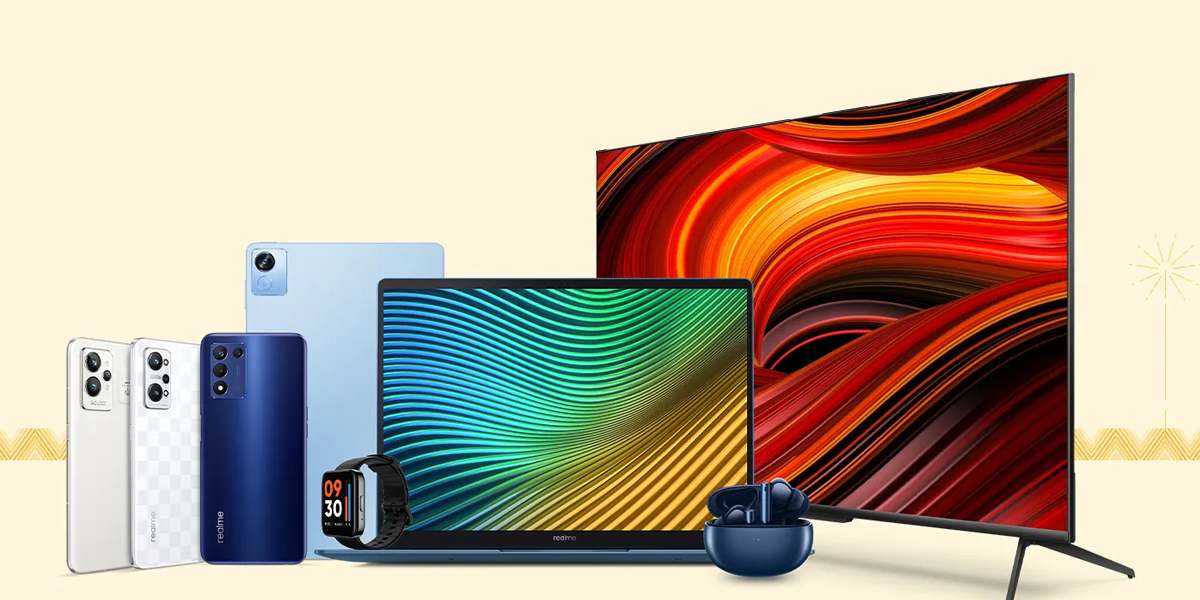 At first, we would like to know the realme's POV towards the massive industry of electronics and smartphones in India where the competition is at its peak!!
Since the outset, we have welcomed the challenges that have come our way in the fiercely competitive smartphone market. Since the introduction of our first smartphone, we have made it clear that we will only introduce smartphones that are suited to the requirements of our customers and offer the best in terms of design, technology, and performance. In regards to competitiveness, realme believes that healthy competition is good for everyone in order to grow further. It keeps the market competitive, permits brand evolution in terms of product engineering and ideologies, and—most importantly—provides customers with the greatest products at the lowest possible costs. So it's not a case of 'competitors vs. realme' or the other way around. Only this strategy, we believe, can foster healthy competition that benefits everyone, including customers.
Please tell us about your target segment of your relevant audience and why so?
realme has been able to outperform other well-established companies by focusing on the global youth young courageous professionals, who are open to trying new things and dare to leap with us in different markets. realme believes in offering products that suit everyone's budget without making a hole in their pocket. As a result, we have launched numerous series of feature-rich smartphones in the last four years. At this time, we offer everything that will meet everyone's wants and expectations.
realme is a young and energetic brand, with a decent number of decent products in the market, So we are very keen to know your market experience in India, in terms of competition, client acquisition and client retention.
We have experienced an exhilarating journey over the past four years, and our growth has been exponential. We have enjoyed the ups and downs of this journey, and we are eager to see what lies ahead for our brand and the greater industry. In a huge leap, realme now is present in 63 countries & has a user base of 140 million users worldwide, 70 million of them from India. I would say that the key to this remarkable success lies in a very simple aspect: customer happiness & innovation in the product. Our users love what we are bringing to them, which is innovation in products and realme believes in interacting with its user base regularly via different platforms and seeks regular feedback so that we can deliver the best to them and I believe this mantra helped us till date to grow as one of the most loved brands by smartphone users in India.  We are proud to share that with each new product, we have been able to meet the needs of a new set of audiences, who are then embraced into the realme family.
In terms of competition, as I mentioned earlier, realme believes that healthy competition is good for everyone in order to grow further. The strategy should be Product vs Product and not realme vs competition and only this philosophy will help every brand to grow in this market and offer the very best to users.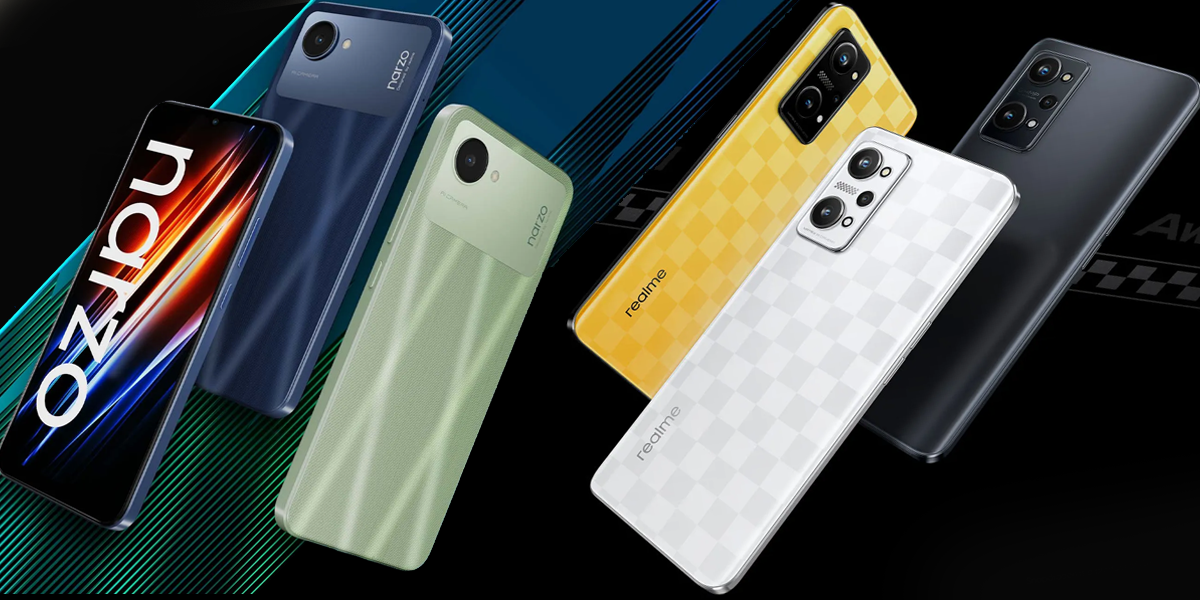 India is a colossal market with a very dense niche for tech products, so we would like to know what realme keeps in mind before launching its products in India?
It's always been and will be our customer. realme's aim has always been to provide products that can satisfy the diverse needs of our large customer base. We understand that evolving user needs call for new product development and brand reinvention. As a brand, realme values the input and insights it receives from its customers and creates new products in response to users' needs. So, the end product we introduce in the market is what our user is seeking and we address their need with the new innovation in the products.
Also we can mention we value the feedback from users. What they want to change is what we optimize for next product.
There are many big old fat players in the Indian tech industry!! So we are very interested to know the realme's insight over this fact and if it is a challenge or an opportunity for you.
As I mentioned earlier that realme believes in healthy competition and is not about the timing but the trust you built among users. realme recognized that user needs change over time, necessitating brand innovation and new product development. To step up the process, we envisioned creating a platform where our users can freely share their feedback, initiate conversation, users get regular product updates, basically, a one-stop platform for our users, and this is how we built realme community. As a brand, realme values the input and insights it receives from its customers and creates new products in response to users' needs. This platform helped us in many ways like creating new products based on user needs, bringing users close to the brand, reaching out to a wider consumer set, etc.
realme believes in 'Dare to leap' philosophy and turning challenges into an opportunity is in our blood. We build the brand from the scratch through its compelling offerings in the feature phone and provided the users with many industry-first technologies. I take immense pride in saying that throughout our journey, we have achieved significant milestones and brought huge upheavals in the tech industry and will continue to do so.
Also Read: Realme GT Neo 3T launch teased by makers
We want to know what is the biggest challenge and the biggest opportunity, you consider while planning your business expansion in a market like India?
Our journey in the last four years has been nothing short of exciting, and we have grown exponentially. We have been able to carve out a niche for ourselves both domestically and globally in just four short years. We are really proud of the fact that Realme has been one of the few brands in recent months to experience positive growth. According to IDC statistics, we were recently ranked as the second-largest smartphone brand in India, and we are trying to maintain the position going forward.
With over 140 million users worldwide, 70 million of them are from India, and with the number rising daily, our user base in India and other nations has significantly increased. As we move into our second phase of expansion, we will concentrate on fostering targeted, long-term growth. We have developed a three-pronged plan for this that consists of market cultivation, optimizing e-commerce, and simply better strategy.
Additionally, we also see the 5G launch in India as an exciting opportunity for us1. We are already closely working with operators to test 5G services and look into bundling offers for customers. realme is very enthusiastic about the arrival of 5G, and we are working hard to provide this cutting-edge technology to as many users as we can.
What does realme strive for while launching a new product, is it the features, quality, price, or trend or is it the cocktail of all?
I'd say it's a blend of all of them. A great product can only be described as having high-quality features that meet user needs while also being reasonably priced for them.
Trends nowadays are like waves of tsunamis, massive, powerful, and frequent!! So what are your views on this "ever-changing" & "non-lasting" trend environment?
Even if trends are continuously changing and evolving, it's nevertheless fascinating to learn how rapidly customer tastes and preferences are changing. While the majority of trends keep on evolving, some do alter market dynamics permanently. Technology, especially digital technology and growing information processing capacity, is what's driving the transition. Technologies by themselves do not alter business landscapes; rather, how they empower people does. For example, the smartphone industry looks drastically different today than it did three decades ago and the only constant this whole industry has understood is the need for constant innovation and addressing the constant needs of users with technology.
Therefore, I believe, It's crucial to consider trends in the context of the bigger picture. We have an authored article about "how to manage the changing environment". We can excerpt some good insights
In such a competitive market, how does Realme set itself apart from the herd?
It's about the consumer experience. Even if a company advocates cutting-edge strategy and innovative products, its efforts will be in vain if the experience is subpar. We looked at a number of variables and came to the conclusion that when a company works on each variable and combines several features like product design, touch, feel of the product, in-store premium experience, and finest customer service, it will provide people with the best experience. We wanted to change the definition of the customer experience in the smartphone industry. According to our opinion, the quality package you offer to your consumer at the most reasonable price range determines the experience. It is about providing experience, not about price. So, realme strives to give customers the best overall experience, regardless of the price range that a given product falls into.
India is a price-sensitive market, so how does realme combat this challenge of providing a good quality product in an inexpensive and affordable segment?
As I said before, Realme is a brand that values its customers and strives to provide the greatest products for them. We take pride in saying that Realme caters to every price segment and always strives to introduce the best in each price segment without compromising on quality and will continue to do so. We are the first brand to launch bring 5G smartphone in 2020 and continuously working towards democratizing the 5G technology to the masses. With the rapid adoption of digital technology, consumers are naturally progressing toward brands that offer the best mix of everything in every price segment and Realme is one of the brands which has everything a user is looking for.
In the end, we would love to know your honest opinion about the technology and electronics industry, current trends, market conditions & upcoming opportunities globally!!
One of the global industries with the quickest growth rates, the electronic manufacturing sector has altered both business and personal life in many ways.
With so many advantages, 5G is an exciting advancement for the tech and smartphone industries, and we anticipate that it will gain popularity with consumers.
Trends for feature phones are never changing; however, they will continue to evolve. Today, customers are looking for smartphones with high-pixel cameras, fast-charging batteries, sleek designs, and affordable ones at the same time.
Error-free consumer-friendly products that can be created by manufacturers employing virtual reality and augmented reality.
Internet of Things: The global dynamics and mindset in terms of innovation and economic value have been propelled by IoT trends.
Also Read: From Realme 9 5G Speed Edition To OnePlus Nord CE 2 Lite; Best Smartphones Under Rs 20,000