India's minister of electronics and information technology, Ashwini Vaishnav, reported that so far, bids of Rs 1.49 lakh have been received as part of the bidding.
Reliance Jio, Airtel, Idea-Vodafone, and the newest participant, Adani Data Networks, are all actively competing in the ongoing 5G auction, which is being held in India.
You can use this to determine if your 5G smartphone is compatible with the 5G bands in India.
Also Read: Divided By Jio And Airtel Plans, United By 5G Network
Which 5G bands are available in India?
As of present now, the 5G auction in India is still going on. It will end on August 14, 2022. However, several key aspects about 5G bands are already available to the general public.
These 5G frequency bands are up for sale, according to the Department of Telecommunications (DoT): 600 MHz, 700 MHz, 800 MHz, 900 MHz, 1,800 MHz, 2,100 MHz, 2,300 MHz, 3,300 MHz, 3,500 MHz, and 26 GHz.
The two 5G frequency bands that telecom powerhouses are most interested in are the low-band 700MHz (n28) and the mid-band 3500MHz (n78). A preferred 5G frequency range for delivering sub-6GHz 5G services to the general public is the n78 (3300-3800MHz) spectrum.
It belongs to the mid-band group and has a theoretical maximum speed of 1Gbps. Yes, it's slower than mmWave 5G, it is also more affordable, has a wider range, and is available everywhere.
Also Read: 2023's Upcoming 5G Mobile Phones & Price List in India
The ultra-fast mmWave 5G band, specifically the n258 band, also known as the 26GHz (24.25–27.5 GHz) frequency band, is a high 5G band with ultra-low latency and promised speeds up to 10Gbps. This is drawing a lot of attention from companies like Adani Data Networks and Jio.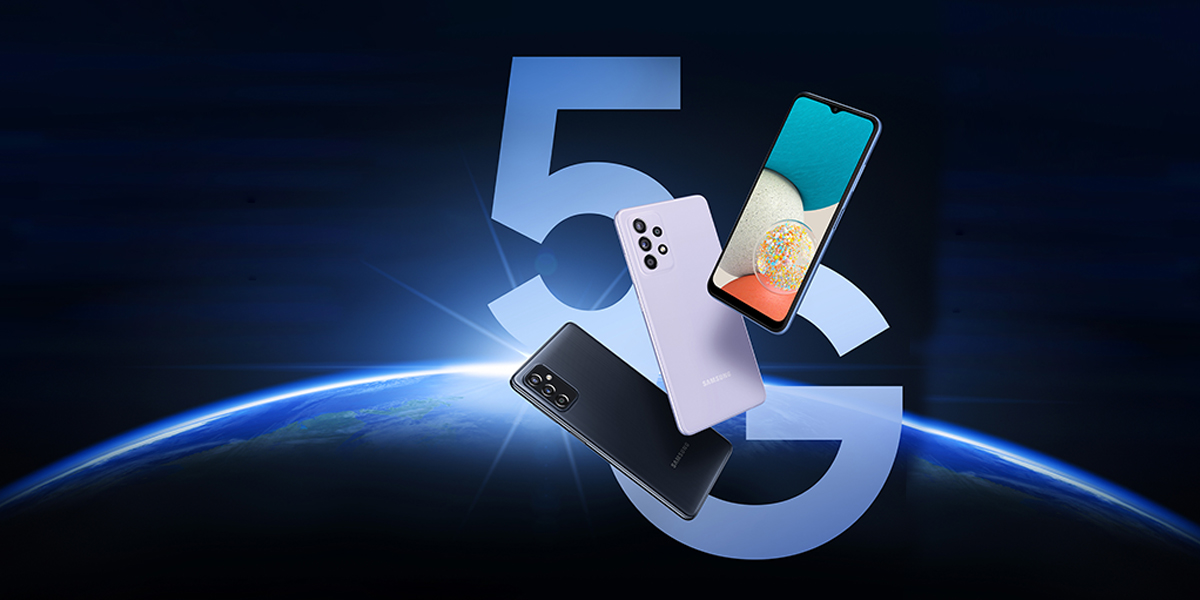 List of Supported 5G Bands in India
| | |
| --- | --- |
| 5G bands | Frequency range |
| n1 | 2100MHz |
| n3 | 1800MHz |
| n5 | 800MHz |
| n8 | 900MHz |
| n28 | 700MHz |
| n40 | 2300MHz |
| n41 | 2500MHz |
| n71 | 600MHz |
| n77 | 3300-4200MHz |
| n78 | 3300-3800MHz |
| n257 | 26.5GHz-29.5GHz |
| n258 | 26GHz(24.25-27.5 GHz) |
| n260 | 37.0GHz-40.0GHz |
| n261 | 27.5GHz-28.35GHz |
Smart Phones that support the 5G Bands
The majority of 5G phones that are being sold in India now support every 5G band that is currently being auctioned in. The carriers that have acquired spectrum in various circles are still to be determined, although all the mid-bands appear to be well-liked in important circles like Delhi, Mumbai, Kolkata, Tamil Nadu, Haryana & UP, and more.
Also Read: OnePlus 11 5G Launches in India on February, 7, 2023