Since practically all of our vital activities are now completed through our smartphones, it is essential to have software that can prevent our confidential info passwords and financial data from being misused by malicious attackers.
In order to protect your device from malicious viruses and attacks, the installation of Antivirus Software is the best solution.
Top 11 Free Antivirus Apps for Your Android Devices in 2022
An antivirus is software that detects, blocks, and removes all forms of threats from a device. Viruses, malware, spyware, bloatware, and other hazards may infiltrate your smartphone via harmful websites, links, or programs that can be removed with help of Antiviruses.
Here is a ranking of the top free antivirus apps for Android Phones:
 1. Bitdefender Antivirus
It offers malware and virus protection for your Android device while having little to no negative battery effect. Bitdefender is one of the most recommended antivirus apps because of its features. The app has both free and paid versions. The app allows the users to surf the internet at a speed of 200 MB per day with the help of a secure VPN.
Top Features of Bitdefender
It provides a secure VPN for online browsing.
It allows you to locate, lock, or format your device in the event that it is stolen or misplaced.
The app has no or little influence on the battery life.
Bitdefender most helpful in maintaining the privacy of your account and check to see if your email has been compromised.
It is compatible with Android 5.0 or later.
It can only operate with an Internet connection.
2. Avira Antivirus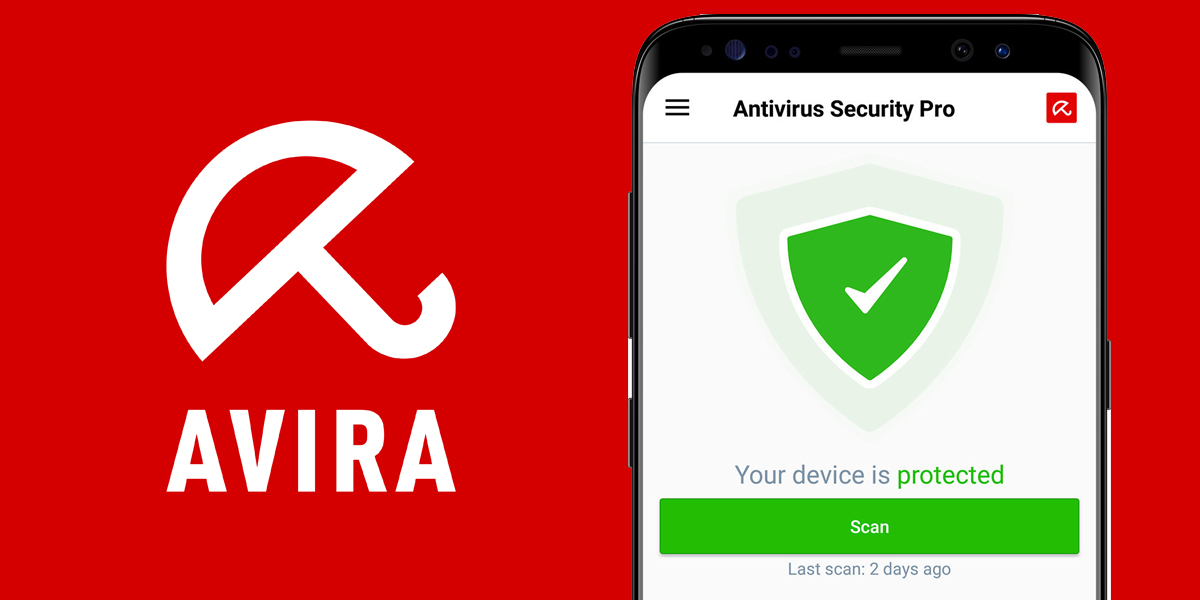 Avira is one of the best antivirus apps for free privacy protection. It offers a free VPN of 100 MB per day, protects your privacy, blocks harmful apps and websites, and does a lot more. Avira is without a doubt one of the most suggested antivirus for Android devices, with more than 20 million users globally and a 4.6/5 rating on the Google Play store.
Top Features of Avira:
 Get a free VPN with 100 MB of daily internet use with the use of Avira.
Tools to aid in recovering your phone in the event of theft.
It notifies you right away if your info is compromised.
Put a password on your phone to lock the applications.
The app blocks any websites that appear to pose a danger to your device.
3. Norton Antivirus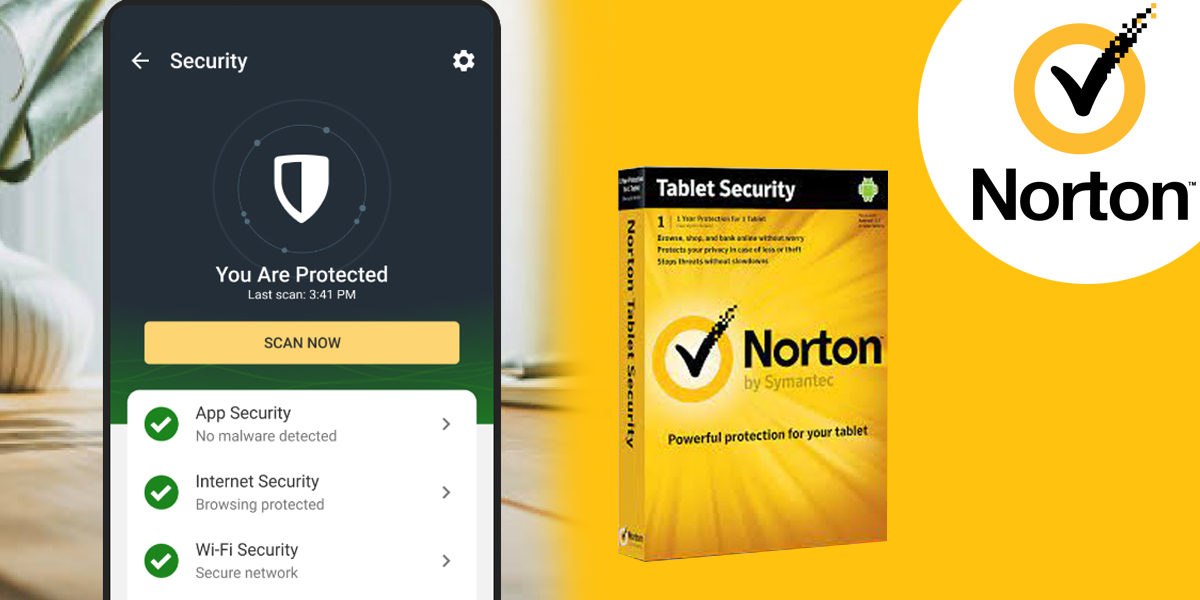 For the protection of your Android mobile devices, Norton Mobile Security is a cost-effective and dependable option. For personal use,Norton antivirus works  exceptionally on your Android device.It  provides protection against cybercrime and risky Wi-Fi networks, and keeps your device secured while using internet.
Top Features of Norton:
 Your phone is secured from any threats by their patented app screening technology.
It protects your device from online criminals.
It alerts you if you join an unreliable Wi-Fi network.
It identifies harmful websites.
The privacy concerns may be checked before installing an app from Google Play.
4. Avast Antivirus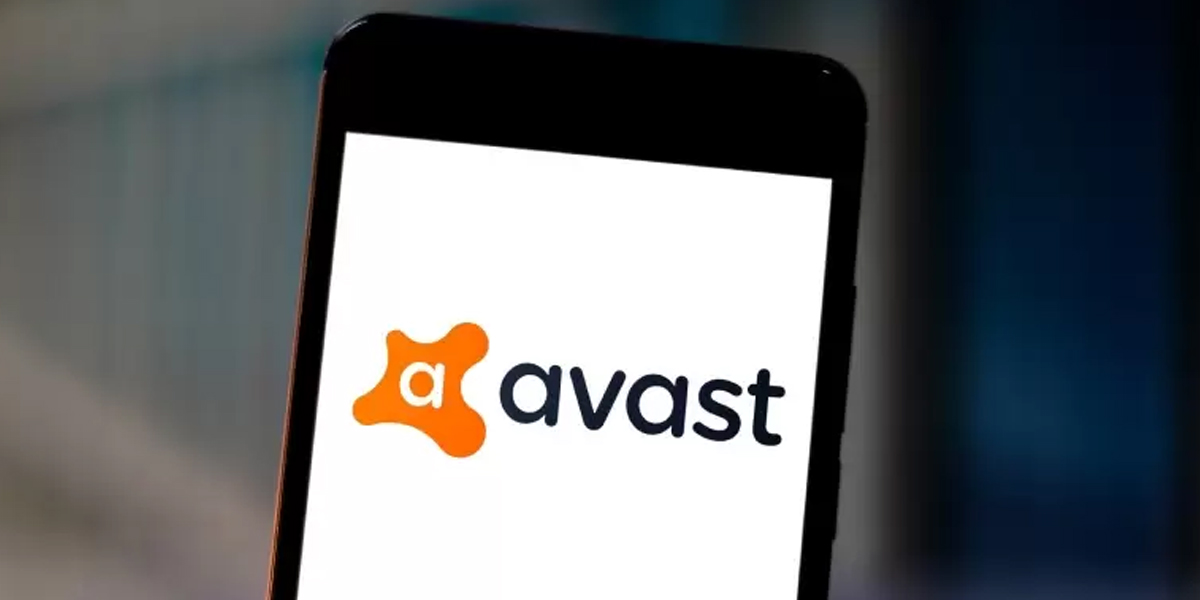 Popular, lightweight, and effective antivirus programme Avast Mobile Security offers free protection for Android smartphones. This antivirus software attempts to keep your Android smartphone operating with the highest levels of privacy, security, and performance.
Top Features of Avast:
 It detects harmful applications
Avast guards your device from links on the internet that might be harmful.
evaluates a Wi-Fi network's security.
It utilises Avast's VPN to keep your surfing history confidential.
5. Kaspersky Antivirus 
Kaspersky offers mobile security For Android smartphones. It provides you with antivirus software and solutions for guarding your identity and privacy. The app uses artificial intelligence to constantly identify and stop possible threats to your device.
Top Features of Kaspersky:
 Kaspersky monitors the risks on your device 24/7.
The app has features that prevent theft, such as locking, tracking down, and erasing a stolen device.
It also determines the applications that are monitoring your calls or texts.
It notifies the user if the user stumbles upon an URL that is stealing your data.
It automates the scanning of your apps.
6. AVG Antivirus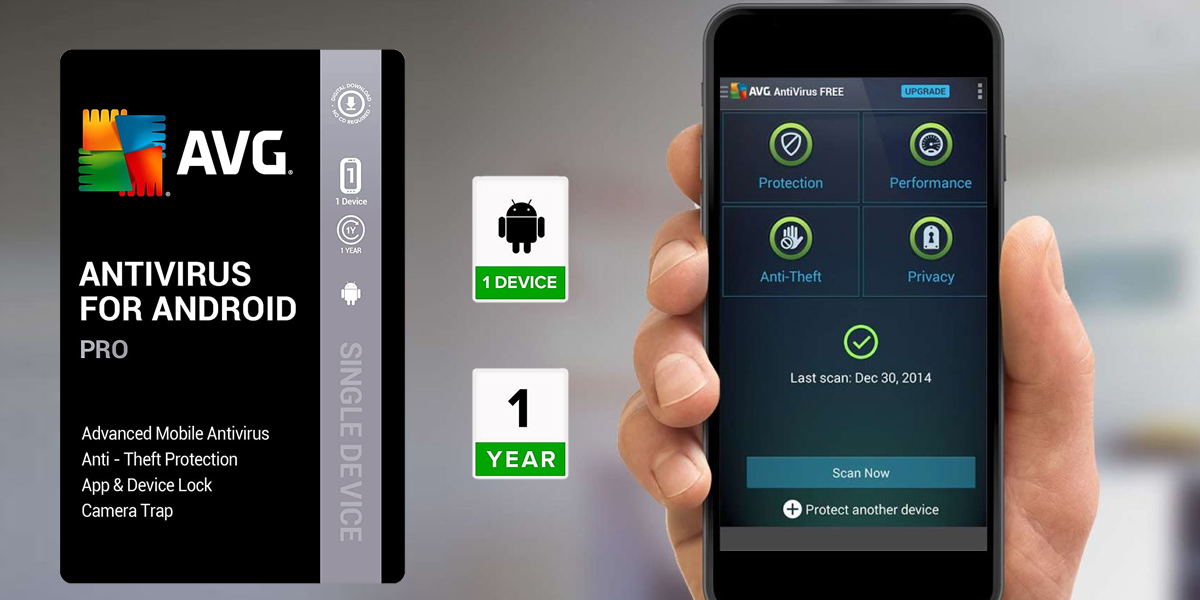 The popular free antivirus for Android is AVG Antivirus. Additionally, they do provide premium features that are available for 30 days free of charge. The users Android device is shielded against viruses and theft with this application. By password-protecting your apps, you also receive options for privacy protection.
Top Features of  AVG Antivirus:
The application helps in finding your Android device in case of theft.
Your phone's apps can be password-protected.
On your phone, if someone enters the wrong password three times, the app will automatically snap his picture and mail it to you together with the date and place of the occurrence.
your smartphone locks itself when the sim is changed.
7. Trend Micro Antivirus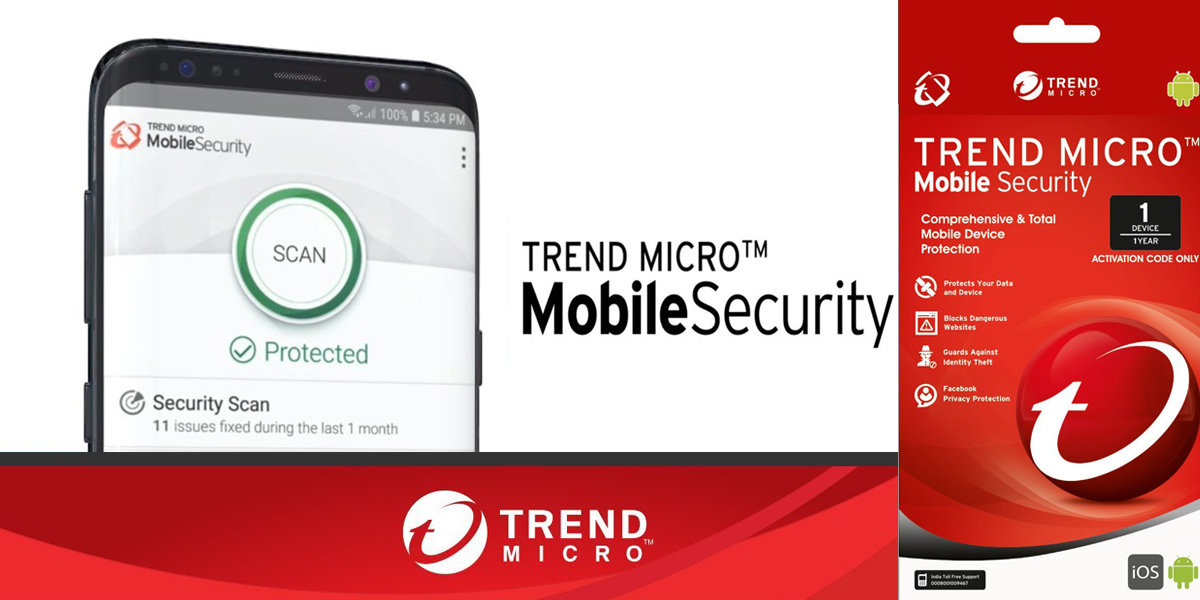 Trend Micro provides solutions for  Windows, Mac, Android, iOS, and Chromebooks. They are a  30-year-old Internet security software providers. They are expertise in providing services for home  and business. The antivirus software is free of cost.
Top Features of Trend Micro:
 The functionality of your smartphone is enhanced by optimization features.
Threats are stopped before they can reach your device through a clever cloud-based network.
prevents spies from using your identity against you.
safeguards for children.
works with iOS 11 or later and Android 4.1 or later.
8. McAfee Antivirus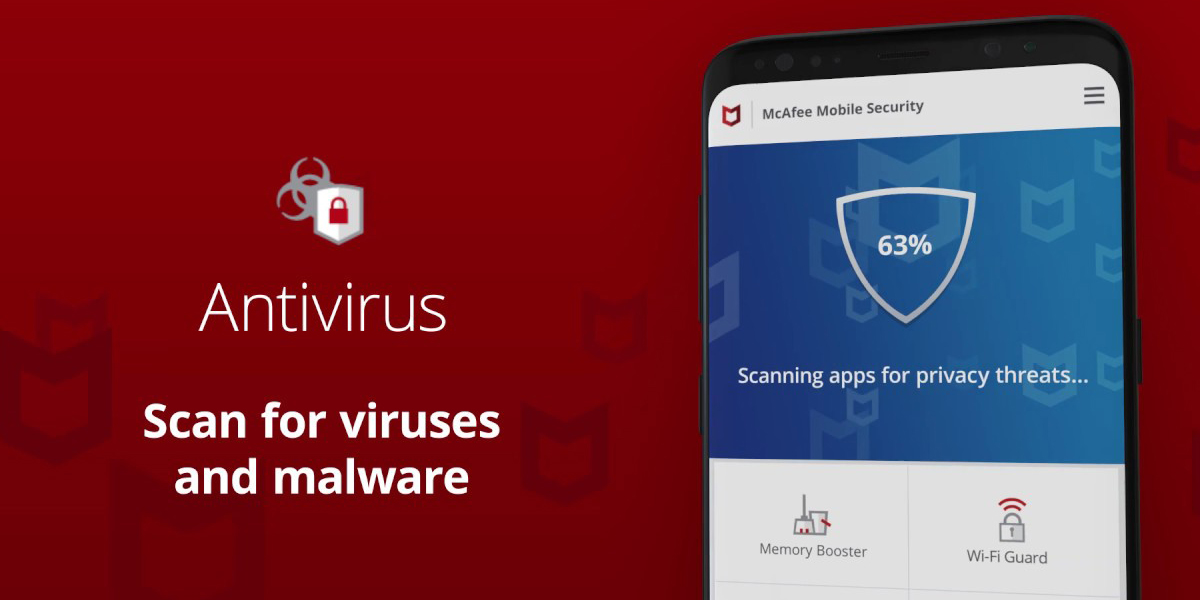 Award-winning antivirus service provider McAfee offers a variety of benefits for its Android users. It provides services that are of utmost importance for your device performance and safe surfing. McAfee is highly recommended for Android devices because of its exclusive features.
Top Features of McAfee:
It defends you from dangers like harmful links and websites, etc.
Get access to McAfee's VPN to shield your login credentials and financial data from identity thieves.
Check your device's applications frequently for risks and disable them.
It safeguards your personal data from connections or websites that are not reliable.
9. Malwarebytes Antivirus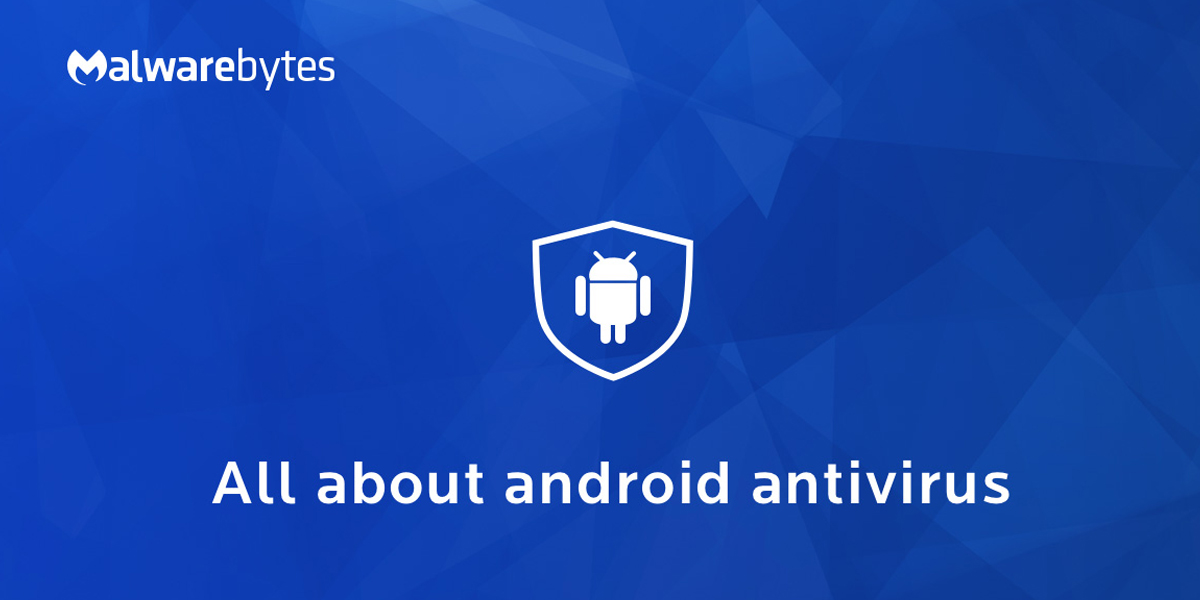 The most effective antivirus software for Android is Malwarebytes. It provides you with tools that are helpful for the removal of vulnerabilities from your device. It also  detects  phishing URLs, and much more.
Top Features of  Malwarebytes
Threats are automatically detected and eliminated.
The privacy audit function searches for applications that track your movements.
Removes bloatware from your Android handset to make it more functional.
It gives you access to a VPN so you can safeguard your privacy.
10. Google Play Protect Antivirus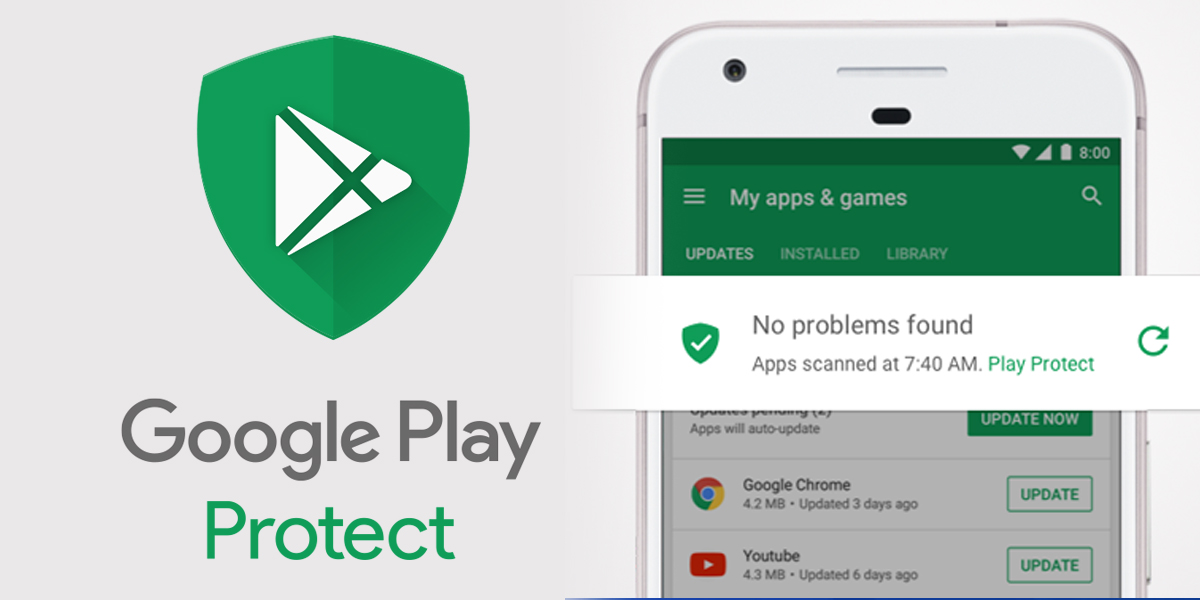 The Google Play store has an internal security mechanism called Google Play Protect. It blocks shady apps, aids in device recovery in the event of theft, and has a lot more features to offer.
Top Features of Google Play Protect:
Cloud-based app verification makes sure that the applications are not PHAs (PHAs).
Immediately removes and disables a PHA if it determines that the user will not benefit from it.
Aids you in locating your gadget in the event of theft
Allows you to remotely lock the device or delete data.
11. Sophos Intercept Antivirus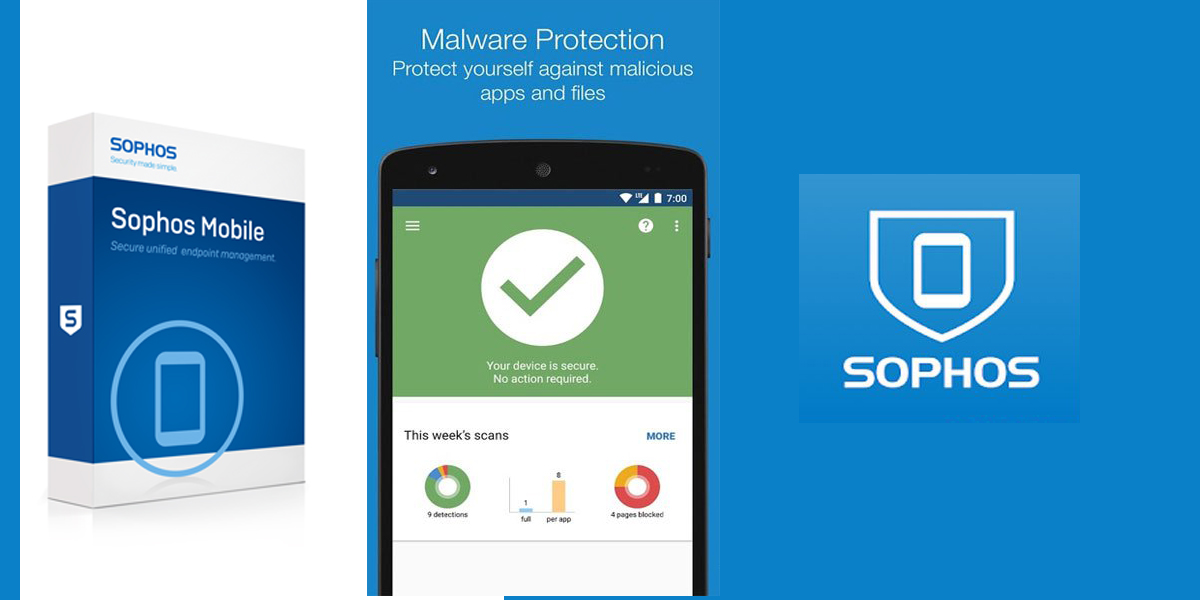 Sophos provides a great service with many attractive features. Additionally, there are no commercials on it. The Anti Virus software is relatively new to the Android users,but the app is highly effective as a Ad blocker and in  threat detection.
Top Features of Sophos:
Screening for malware in operating systems
A link checker for protection against dangerous links blocks a malicious web page.
Scanning for WiFi networks and a privacy monitor.
Why are Anti Viruses a good option for an Android user?
Choosing an antivirus for your android device is always a sensible move in these times of rising cybercrime and password hacks. The majority of antivirus apps for Android give away or charge little for their basic functionality. As a result, anyone may readily obtain an Android antivirus. Bitdefender Mobile Security is the top antivirus for Android. It provides the most features at the most competitive costs.
AVG Antivirus Free's Camera Trap function stands out among antivirus programs. Even though this function is only accessible in the premium edition, it has a lot of advantages.
Installation of Anti Virus Application on your Android Device
Open the Google Play Store app on your smartphone and perform a search of the above-mentioned applications.
The search shows a list of all these top antivirus apps mentioned above. Click on the application icon.
Select Install to download and install the application. After the installation process is complete click on open to run the app.
Check the box next which displays all the user agreements and Privacy Policy, then tap Start before selecting Next.