To mark the celebration of its eighth anniversary, Xiaomi has announced its eighth anniversary sale. As part of the anniversary sale, t𝘩𝘦 brand has announced offer on its slimmest and the litest   𝘟𝘪𝘢𝘰𝘮𝘪11𝘓𝘪𝘵𝘦𝘕𝘌5𝘎. P𝘢𝘤𝘬𝘦𝘥 with 𝘧𝘶𝘭𝘭 𝘰𝘧 𝘧𝘦𝘢𝘵𝘶𝘳𝘦s, the 6GB+128GB version of Xiaomi 11 Lite NE 5G is available at Rs 21,999.
In addition to smartphone, the brand has also announced offer on its Redmi smartphones, laptops, televisions and IoT products. The sale is now live and will continue till July 13.
Xiaomi 11i, Xiaomi 11i Hypercharge, Xiaomi 12 Pro, Redmi 9A, Redmi 10A, and Redmi Note 11 Pro+ 5G can be purchased during the sale. The Xiaomi OLED 55, Mi TV QLED TV 4K 55, and Mi TV QLED TV 75 will also be available for purchase at discounted rates, during the sale.
Customers can get upto 60% off on smartphone, smart TVs, laptops and lifestyle products during the anniversary sale.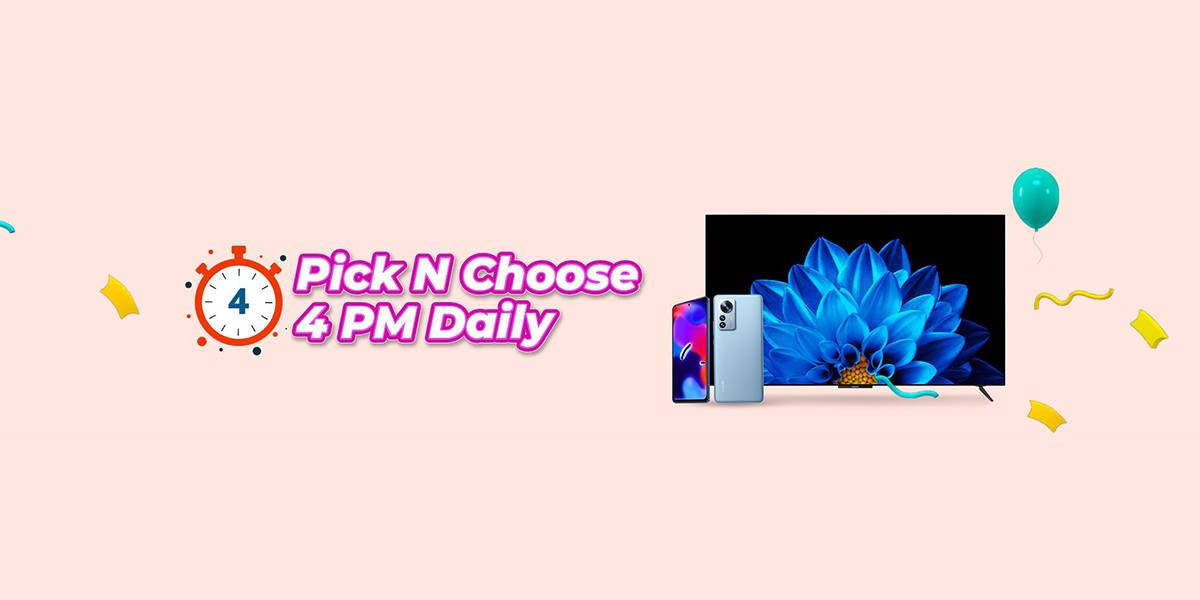 Deals on Xiaomi Smart TVs
As for the smart TVs, you can get discounts on the following smart TVs: Xiaomi OLED 55, Mi TV QLED TV 4K 55 Mi TV QLED TV 75, Xiaomi Smart TV 5A 80cm 32-inch, and Xiaomi Smart TV 5A 100cm 40-inch. You can also get an additional discount with the SBI card.
Redmi Smart TV 32 HD Ready is available at Rs 10,999 while Mi TV 4A 80cm (32) Horizon Edition can be purchased at Rs 13,999. Redmi Smart TV X Series and Xiaomi Smart TV 5A Series is offered at Rs24,999 and Rs 12,999, respectively. Both the TVs are priced Rs 42999 and Rs35999.
Deals on Laptops
Coming to the laptops, RedmiBook 15 i3 and Mi NoteBook Ultra are available at slashed prices. These two laptops can be grabbed at Rs30,499 and Rs54,499, respectively.
During the sale, the the RedmiBook 15 Pro Core i5 8GB+512GB is available for Rs 39,999 and RedmiBook Core i3 8GB+256GB is available for Rs 32,999.
The brand is also offering discounts on premium laptops. Mi Notebook Pro Core i5 16/512GB variant can be grabbed for Rs 57,999 while the Mi NoteBook Ultra Core i5 16/512GB is available for 57,999.
Discounts is also offered on phone accessories such as powerbanks, chargers and more. Smartwatch, smartband are among other things available at discounted price during the ongoing anniversary sale.
Order ID 8 Contest
Those who shop on Mi.com during the sale can participate in the Order ID 8 Contest, where one lucky person can get their entire order for free if their order ID ends with the number 8.
Also, Read Here: Xiaomi launches Mi Band 7 Pro, may also arrive in India
Besides, Xiaomi is also offering up to Rs 600 off on SonicBass Wireless earphones and Mi Super Bass Wireless headphones to mark its anniversary sale.
In addition discounts, Xiaomi has also announced eight surprises for the customers. The brand has announced to launch new products to celebrate its eighth anniversary.