Xiaomi has come out with its new advanced foldable flagship smartphone on August 12, 2022 called Xiaomi MIX Fold 2 where it was launched at a new product launch event in Mainland China.
Xiaomi MIX Fold 2 is a massive technological leap in the ultra-slim foldable smartphone space that is just 5.4mm in size when unfolded but in addition, it also offers a consistent viewing experience on both its inner and outer displays.
It also delivers an authentic Leica imagery experience coupled with strong power efficiency through the newly added Snapdragon® 8+ Gen 1 mobile platform that hopes to create a huge benchmark in the coming years.
Apart from this, Xiaomi has also announced many other devices in the pipeline that include Xiaomi Pad 5 Pro, Redmi K50 Ultra, and a huge cavalcade of ecosystem products to go one up on its rival tech giants.
Micro Waterdrop Hinge
Xiaomi Mix Fold 2 boasts of a revolutionary design that makes it one of the thinnest foldable smartphones on the market with a folded body just 11.2mm¹ thin—significantly slimmer than other foldable smartphones where both edges measure just only 5.4mm¹ unfolded that offer a pleasant in-hand feel experience.
In order to obtain such breakthroughs in form factor, Xiaomi focused on refining the hinge core component of the foldable smartphone, which is quite different from the component present in previous devices.
Xiaomi Mix Fold 2 is equipped with a self-developed Micro Waterdrop Hinge which features a smaller bending radius, thinner screen modules, customized mini rotating hinge, and utilized an integrated solder-free precision process to create a carbon fibre double-wing floating panel.
The problem is that the combination of these highly integrated components considerably reduced the number of parts to only 87 that also enabled a lighter and thinner hinge design than ever before.
In addition, both sides of the hinge use space stacking technology, and use large hidden spaces on both sides of the hinge for soft boards, achieving a 20% increase in space utilization and thereby offering the 5.4mm¹ flat design with balanced weight distribution.
Display Viewing Experience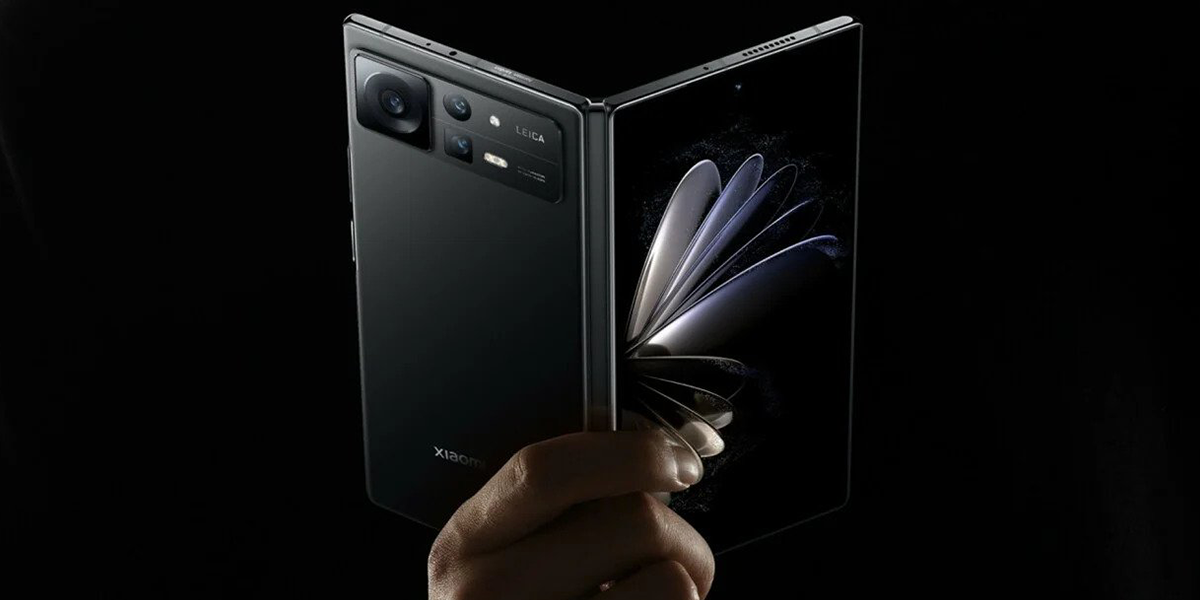 Xiaomi MIX Fold 2 sports an inner folding design, with two AMOLED flagship screens of two different sizes on two respective sides. The outer display adopts a 21:9 classic ratio design, allowing for excellent compatibility with most applications and taking into account user experience when handling.
The 6.56 inch display features Samsung E5 material, a resolution of 2520×1080, and supports 120Hz high refresh rate and P3 colour gamut, with a brightness of up to 1000nit–giving it an edge over other common displays thanks to its outstanding user experience.
On the inside Xiaomi MIX Fold 2 flaunts an 8.02″ Samsung Eco² OLED display. It adopts POL-LESS technology, replaces the traditional polarizer with an ultra-thin color filter, and uses a black matrix material to reduce reflection on the screen.
Also Read: Xiaomi Independence Day Sale 2022
Compared to traditional displays, light transmittance has been increased by 33%, with power consumption reduced by 25%. This screen has a resolution of 2160×1914, supports P3 color gamut and LTPO 2.0 1-120Hz Adaptive Sync Pro.
The ultra-low anti-AR film allows the display to reduce reflectivity to less than 2%, resulting in more detailed viewing experience and pleasing aesthetics.
The two displays offer an exceptionally consistent user experience, both supporting 120Hz refresh rate, professional screen calibration on primary colours, 1,000 nit brightness and Dolby Vision.
Regardless of which screen is used, the device supports dual ambient light sensing on the front and back, providing for natural and smooth automatic brightness adjustment.
MIUI Fold 13 for Xiaomi MIX Fold 2
MIX Fold 2 runs on the latest MIUI Fold 13 operating system and is developed as a permutation of the popular MIUI interface for which it is flawlessly adapted to foldable form factor with excellent screen interaction optimizations that offer new advancements in user experience.
The smart screen desktop design adapts to the foldable display thereby doubling the viewing area of the device. Another feature is the visual consistency where it allows for the hundreds of MIUI widgets to be used without deformation, which helps in increasing both its aesthetics and usability.
Xiaomi MIX Fold 2 system applications are customized for its large screen, and a large number of app interfaces have been redesigned for a better on-screen experience. Calendar, file management, voice recorder, notes, and other applications apply a new column design to take full advantage of the large screen.
You'll also have a third-party application adaptation that will be conducted according to solutions available in Android 12L that provides native support capability for third-party apps.
Additional Xiaomi MIX Fold 2 innovations include updates in smart screen interaction, which implies that users can now three finger swipe to get a split screen. Then you have the floating windows, which can be accessed through the sidebar and also be used to exit split screen mode.
Among other changes is of the design of floating windows and notifications that has been adjusted after users notified this issue that has made multitasking easier and more efficient on a smartphone.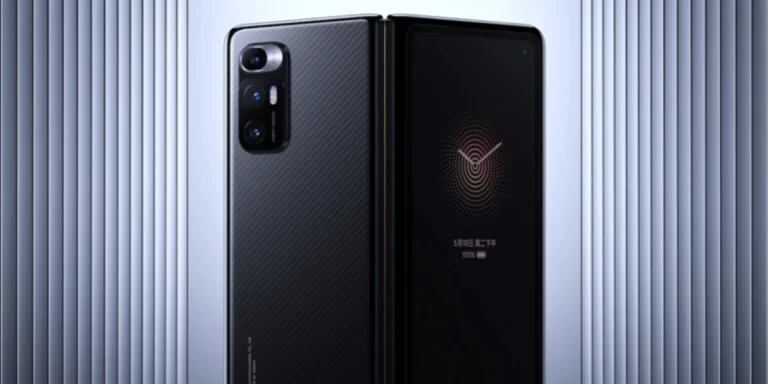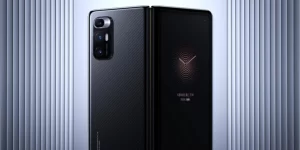 Authentic Leica Imagery
Xiaomi has set a new benchmark when it comes to imaging standard for smartphone photography by combining Leica's imagery expertise with Xiaomi's enriched experience in the field of computational photography.
The handset is well equipped with a 50-megapixel IMX766 main camera that will boost optical expertise where you also get 7P lenses all using ALD low-reflection coating. You also get a 13MP ultra-wide angle camera and an 8MP telephoto camera with 2x optical zoom and portrait capabilities.
In addition to the Summicron lens certified by Leica, Xiaomi MIX Fold 2 offers access to two photographic styles: The "Leica Authentic Look" and "Leica Vibrant Look", both offering enhanced creative freedom to the photographer.
With the Xiaomi ProFocus support, Xiaomi MIX Fold 2 offers fast camera start-up, immediate capturing of image, and continuous shooting support up to 30 frames per second, which is quite unique.
In regards to video, Xiaomi MIX Fold 2 supports Dolby Vision HDR recording, as well as both Dolby Vision and Dolby Atmos for video viewing. Videos shot on Xiaomi MIX Fold 2 will look amazing, particularly when utilizing UGC platforms which support Dolby Vision, allowing users to share exceptional visuals online.
Snapdragon® 8+ Gen 1 enhances flagship performance
In addition to its revolutionary thin and light foldable screen design, Xiaomi MIX Fold 2 has the good fortune of availing the latest Qualcomm Snapdragon® 8+ Gen 1 mobile platform for snappy performance.
TSMC's 4nm manufacturing process enables a significant increase in energy efficiency while integrating millions of transistors into an area the size of a fingernail, which has proved highly beneficial.
Through this highly advanced process the CPU and GPU have received a 10% boost in performance, while simultaneously improving energy consumption of both by 30%. This upgraded design allows the handset to maintain higher speed and commendable efficiency at the same time.
When you have high level power efficiency it will be great for having a long lasting battery, with a full day of use being possible even while the inner screen is utilized on a frequent basis when using primarily the outer display.
Xiaomi MIX Fold 2 also packs a cooling system equipped with a large-area VC, a trait rarely seen on foldable smartphones while the high-quality VC offers a surface area of up to 2,520mm², which enables 50% improvement in thermal conductivity compared to typical VCs.
Also Read: Upcoming Xiaomi Smartphones in 2022