Introduction
The good news is that Xiaomi 13 is all set for launch on December 1, 2022, although there were rumours that it hadn't been confirmed as yet but now with official word being released from the horses' mouth, there is no room left for confusion, which also includes the regular features and specifics that can be expected of it.
Also Read: Xiaomi rolls out MIUI 13 to enhance multi-tasking
Highlights
Xiaomi 13 series will be launched with two of its flagship models, Xiaomi 13 and Xiaomi 13 Pro that will be officially launched in China
It will feature a slick and new front design that users have been craving for a long time
Also, users will get to enliven the earpiece speakers with excellent sound quality, as they can expect something different
Brief Summary
As 2022 comes to an end, the tech industry can relish in the thought that this has been one of the best years for all tech giants in the past decade or so as almost everyone has rolled out excellent models this year.
Xiaomi is all set to launch two new flagship models, Xiaomi 13 and Xiaomi 13 Pro, on December 1, 2022, in China, even though speculations were ripe on its launch, nothing had been confirmed until now.
With the official launch date now out in the open, users are left excited at the prospect of trying out another option from Xiaomi, even though the Redmi K60 series too will be launched in due course.
If you think that's all, then think again because apart from Xiaomi 13, which is a vanilla model, the smartphone series is expected to have one more member into the Xiaomi 13 family: Xiaomi 13 Pro.
This alone is enough to make Xiaomi users excited because they've been awaiting news on these new variants for a long time and many of them, in their impatience, had complained to the makers to reveal new information regarding their release.
Also Read: Xiaomi 13 Series Smartphones to Get Narrow Bezels
Xiaomi 13 Features & Specifications
Xiaomi 13 is expected to come with a 6.2 inch LTPO AMOLED display screen, along with a 120Hz refresh rate and 2K resolution that will be powered by the upcoming Snapdragon 8 Gen 2 chipset.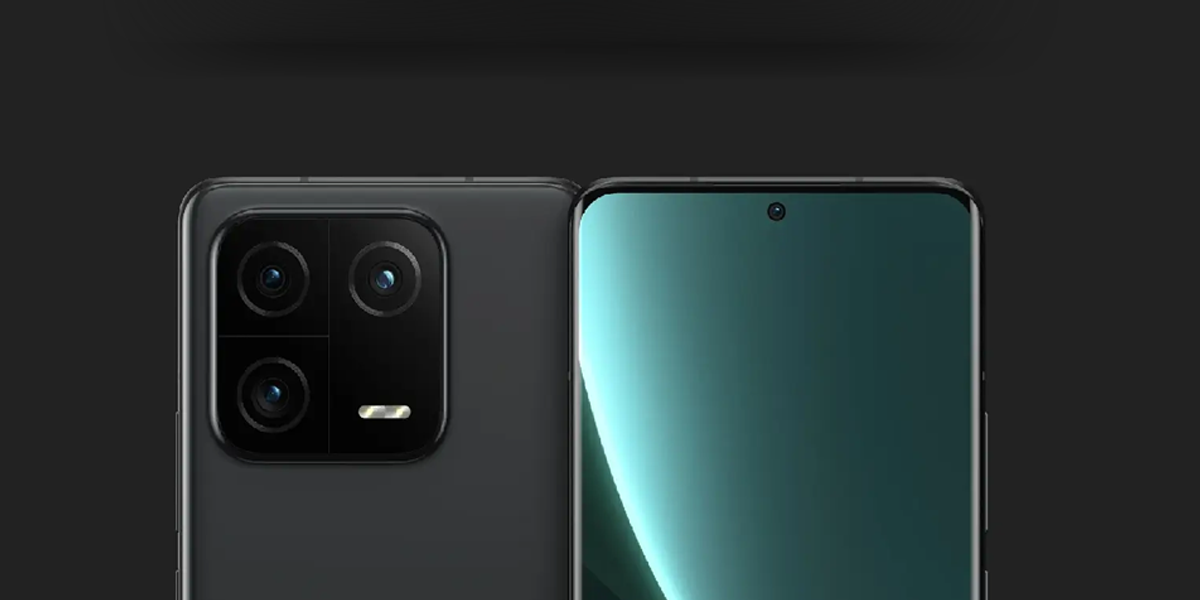 The online teaser has confirmed that one model will come with a curved display, while the other might do with a flat-screen, which strongly implies that Xiaomi 13 will come with a flat display, as had been envisioned by the makers.
There will also be slim bezels around the screen where at the top, you will get 1.61mm bezels and sides on the device, while the bottom chin will be 1.81mm, due to which the screen-to-body ratio will be 93.3%.
The teaser further reveals that the vanilla Xiaomi 13 model will come with a polished rear design with a leather texture while the flat sides will get a premium metal construction.
Then we have the triple camera sensors where the setup comprises of 50MP Sony IMX989 1-inch primary sensor with optical image stabilization (OIS), 50MP ultra-wide shooter, 50MP telephoto camera, and a 32MP front-facing sensor meant for taking selfies.
The battery capacity might be around 4,800mAh units that comes with a 120W fast charging support while the 13 series will come loaded with MIUI 14 Android 13 OS, which will be a welcome change compared to previous models.
Also Read: Xiaomi 13 Expected Specifics Revealed