In Brief
We are completely surrounded by devices because it is virtually impossible to live without them in current times and for good reason. Smartphones are the most discussed about while other devices, while still popular, are never seen in the same vein as the phones and don't pop up in conversations that often.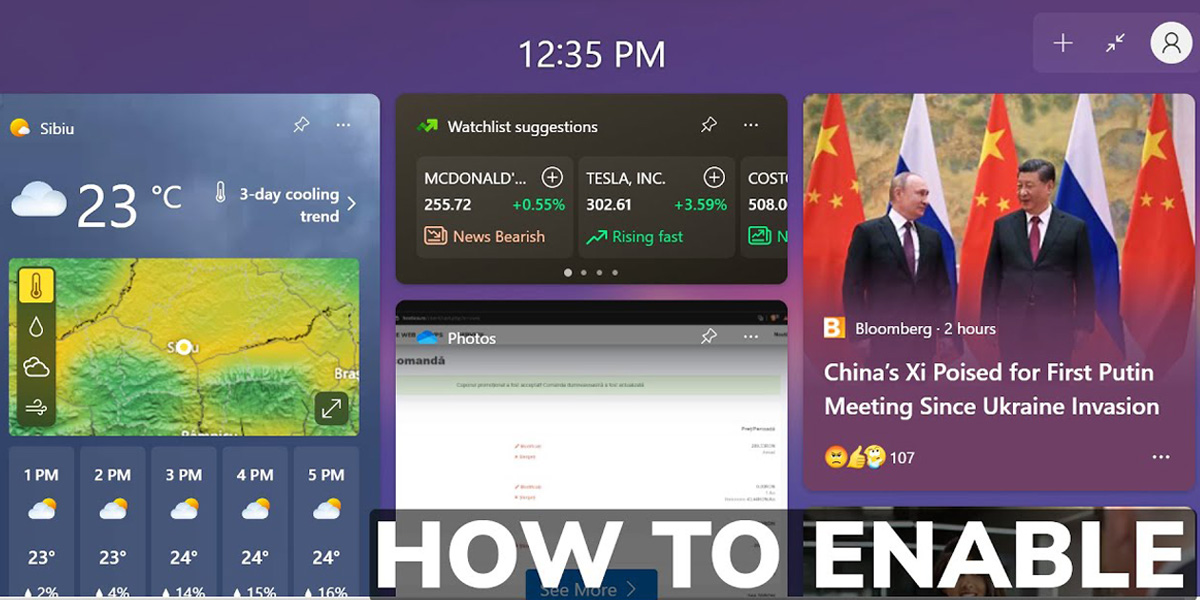 While some people would not agree, software widgets are important as well that require regular upgrading which is why Microsoft has come up with a brand new update regarding Windows 11 2022 with another new build in the Dev channel.
The full-widget feature in question is behind the feature flag as of now and there is a procedure to enable it on Windows 11. People that want to get full widgets in their Windows 11 PC on an immediate basis, then they need to get the Dev build.
Steps to Follow
There have been numerous tests that have been conducted to test the full-screen widgets on Windows 11 Dev Build where many have claimed that the tests are successful and the widgets are working just fine.
The following steps are important to enable full-screen widget boards:
The first step is to get a ViVeTool on your PC, which is an open source tool that you can get for free from the GitHub Page
On your Windows 11 page you need to unzip the ZIP file by right clicking and then click 'Extract All', 'Next' so that the files are extracted following which you save them in a folder
Then you click on the extracted folder after the extraction is complete and choose 'Copy as Path' so that the file is copied onto the clipboard
Now you go to the Start Menu by pressing the Windows Key and search for 'CMD' where you will find Common prompt at the very top of the search results where you click on 'Run as administrator'
You then have to type 'cd' to add a new space on the Common prompt window and right click in the CMD window so that the directory is pasted automatically. Pressing Ctrl + V is the shortcut way to directly paste the address.
For enabling full-screen widgets, you need to run the command 'vivetool/enable/id:34300186;
Once it is done, you have to close the Command prompt window and restart the computer and once it restarts, you login by clicking the widget button found at the bottom left corner or use the shortcut way by typing 'Windows + W' and then click on 'Expand' in the top right hand corner
Also Read: Windows Sandbox Enabling on Windows 11 Home Edition