Where do you think India would stand vis-a-vis other countries after the 5G rollout?
This very much depends on the operators' 5G spectrum allocation, network deployment strategies, and also improvements in the underlying infrastructure (i.e. backhaul). A total of 370 MHz of unpaired spectrum in the 3300 MHz – 3670 MHz range (C-Band) is on offer in the upcoming 5G auction, which will offer much greater capacity than the existing spectrum used for LTE services. Using Speedtest Intelligence data, we can benchmark future mobile performance in India against other Asia Pacific markets that have recently launched 5G. Both Thailand and the Philippines launched 5G in Q1 2020, while Indonesia launched 5G in Q2 2021. Comparing median mobile speeds in those markets, these speeds have improved substantially since 5G rolled out: the Philippines clocked 8.68 Mbps download speed in Q1 2020 vs 19.91 Mbps in Q2 2022, while Thailand had 20.06 Mbps median download speed in Q1 2020 compared to 34.52 Mbps in Q2 2022. We have discussed some of the strategies operators put in place to drive roll out of 5G technologies in our recent articles on our website, Ookla.com.
Another data point worth mentioning is that in Q1 2022, India's median mobile download speed (14.42 Mbps) was close to that of Indonesia's when 5G was launched (14.78 Mbps). A year into the 5G rollout, Indonesia's median mobile download speed reached 17.54 Mbps. It's impossible to say exactly how 5G will influence India's standing on Ookla's Speedtest Global Index, but it's safe to say that 5G will bring a considerable bump to speeds in the country.
What is internet speed trends in India after pandemic blues?
Our data show a clear difference in 4G network performance between the two waves of Covid in India. During the first wave, operators had to respond to a massive shift in traffic – from urban commercial centers to outskirts and residential areas in cities, and from urban to rural areas – as well as a growth in traffic due to the lockdown. On top of that, telecom operators had to contend with disrupted supply chains and an inability in many instances to physically deploy network components.
During the second wave of Covid-19 (Q1-Q2 2021), operators were better prepared. They were able to manage more of their network estates remotely but also increased their spectrum holdings across a variety of bands. We noticed that median mobile download speeds in India increased from 8.52 Mbps in Q1 2020 (January 1st, 2020 – March 30th, 2020), to 10.44 Mbps in Q2 2021 (April 1st, 2021 – June 30th, 2021), while 4G Service (the % of an operator's known locations where a device has access to 4G LTE service) hit 96.0% in the same quarter, up from 93.5% at the end of 2020.
Please comment on the ongoing tussle between telcos and tech companies over direct spectrum allotment to enterprises for setting up their 5G private networks.
Our company recently published an analysis on the case for private networks in India. Looking at the example of private networks across Europe and Germany in particular, we believe that Indian telcos shouldn't see TRAI's proposal as a threat.
How do you view the country's current readiness for 5G?
Against the backdrop of challenging market conditions, related to the overall health of the Indian telecom industry and operator's ability to allocate a significant capex required for the 5G network roll-out given the low average revenue per user, Indian operators have been working to increase their 5G readiness. The three operators (Jio, Airtel, and Vi) are collaborating with the ecosystem partners, setting up labs and innovation centers to build foundations for the 5G use cases. For instance, Airtel rolled out #5GForBusiness to demonstrate 5G use cases for enterprises, such as drone-based smart inventory, anomaly detection, connected ambulances, and surveillance. Airtel has also started to roll out 5G-ready network equipment, and Jio is testing its own 5G Open RAN solutions in several cities.
How will 5G turn homes and enterprises a focal point for innovation?
For Indian consumers, the move to 5G will be important, as India is a mobile-first market. 5G should represent a step-change in experience compared to LTE networks, providing the bandwidth and latency to enjoy uninterrupted access to services such as high-definition video streaming, mobile gaming, and video calling.
However, 5G is more of an enterprise play and could become a playground for enterprise innovation. Indian operators have been working to formulate their strategy around 5G enterprise use cases and bring in an ecosystem of partners to leverage the additional capabilities 5G brings. This includes Enhanced Mobile Broadband (eMBB), Ultra-Reliable Low Latency Communication (uRLLC) and Massive machine type communications (mMTC). These capabilities can facilitate efficiency and better quality outputs thanks to higher speeds (eMBB), reduce human error during the manufacturing process by connecting more sensors throughout the factory (mMTC), or enable mission critical use cases thanks to real time communication and high reliability, which could be beneficial to a range of applications such as drones or autonomous vehicles (uRLLC). The Made in India initiative could also play an important role in facilitating innovation in this space.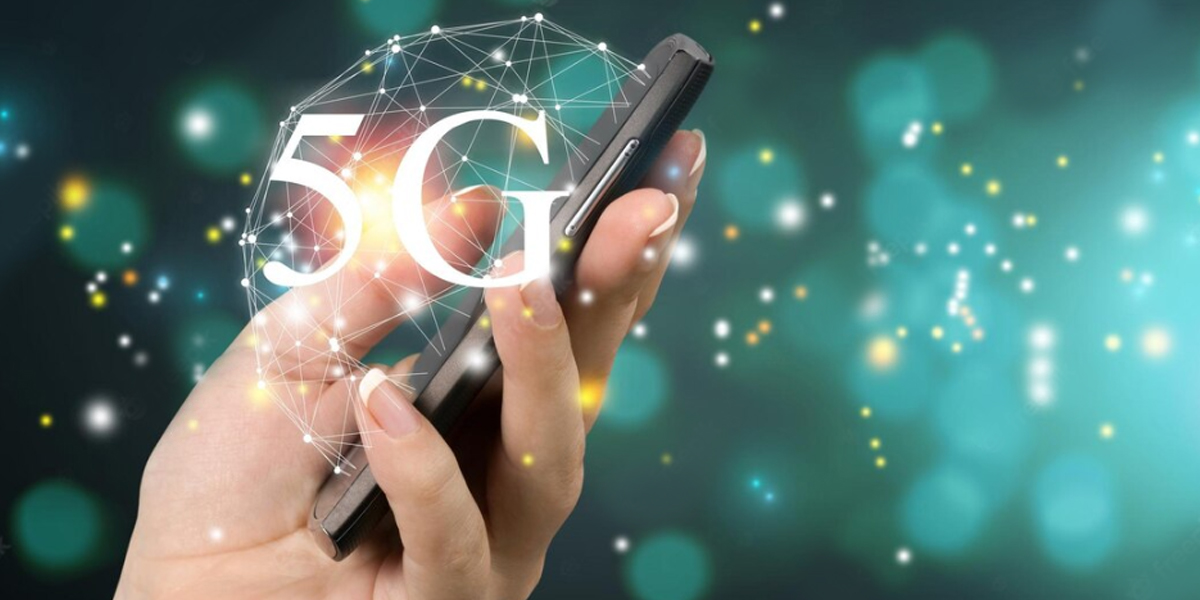 What could be the initial challenges people might face with 5G coming into play?
As with any new technology, there will be a number of challenges – namely affordability, coverage, and consumer education and expectation. According to the Nokia MBiT Index, there are already over ten million active 5G capable devices in India. In a country of over one billion people, this is just a drop in the ocean. What it also means is that the majority of devices in the market are not 5G-compatible, and the initial 5G rollout will focus on early adopters. The main barrier to adoption is cost. While 5G smartphone prices have already fallen since the technology launched, 5G chipsets still cost more than three times as much as 4G chipsets, which translates into a higher cost of 5G devices. According to Counterpoint Research, by the end of 2022, 5G smartphones will account for almost 40% of all smartphones shipped in India. In time, these numbers will translate into sales and a large pool of 5G users as vendors working to reduce the cost of handsets.
Also, Read Here: Best 5 gadgets for your smartphone to buy in 2021
Satellite internet vs 5G? Which one suits the best to a country like India?
Low fixed broadband penetration of Indian households (which was around 9.1% of households in the market in December 2021 according to TRAI's report) presents an opportunity for both satellite internet and 5G. Satellite internet, particularly the Low Earth Orbit services which are being developed by companies such as Starlink and OneWeb, offers an alternative to households outside of fixed networks coverage. It also offers competitive speeds (as we've seen from our recent analysis). There's also a broader role for satellite technology in terms of providing backhaul for 5G services. On the other hand, the launch of 5G fixed wireless access (FWA) seems like a logical next step, given that operators in developing markets often take this route to market in order to target first time broadband adopters. For example, Globe Telecom in the Philippines launched 5G FWA to target the country's growing urban middle class. Following the upcoming 5G rollout will be market competition for satellite broadband. With that said, satellite broadband will likely be more successful in rural areas, as well as towns and cities that are not covered by 5G. That is, as long as satellite providers can address one of the key challenges – cost.