Have you ever realized how many cool gadgets surround us even without us noticing them? It can include smart-speakers, robot vacuums and indestructible cables. Smartphones these days are awesome. We use them as alarm clocks, for payments and communication. However, there are many cool gadgets that can take your smartphone use to another level. We have put together a list of 5 most exciting and useful gadgets for your smartphone that you are sure to love. In the list, most of these gadgets work well with both android and iOS. Let's take a look.
Belkin Magnetic Phone Mount with Face Tracking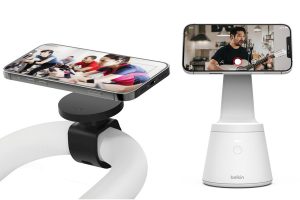 Belkin launched the Magnetic Phone Mount this year with face tracking that works in tandem with an app and is available on the App Store. It can rotate a full 360 degrees, recognizes users' faces and follows their movements. This makes it possible for the users to capture pictures in an angle in landscape and portrait orientations. The feature can only be used with Belkin's app and can also links directly to users' social media channels like Facebook, Instagram, TikTok among others. Belkin's Magnetic Phone Mount with Face Tracking is priced at $64.99 (roughly Rs. 4,700).
Grado GT220 wireless earbuds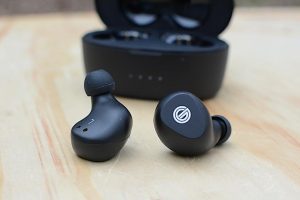 This is one of the best headphones in the world. The Grado GT220 has a bifurcated capacitive touch system: the right side controls music playback, while the left side controls phone & voice. It helps to control calls, music and more with just a tap, or your voice with the built-in microphone. With 36 hours of listening, the wireless earbuds hold 6 hours of playtime, while their case can charge them back up 5x over. The major selling point of Grado GT220 is that they are convenient. There are no wires to untangle. It is priced at $259.00 (roughly Rs 19,000).
Adonit Snap 2 Stylus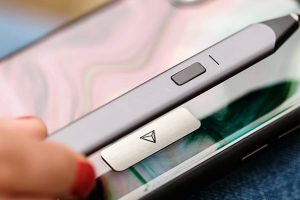 This cool gadget is specially made for iPhone users. The 1.9mm tip has a matte textured surface that provides extra friction, hence it gives better control when writing or drawing with it. The Adonit Snap 2 combines the precision of a fine point stylus so that you can doodle, draw or write on your phone with precision. It also comes with Bluetooth camera shutter remote to control iPhone's camera. It helps you take photos and selfies instantly with the snap of a button. Not just iPhone, this Adonit Snap 2 stylus works with android phones too. It is priced at Rs 4,399.00.
Prima 1080P Pocket Projector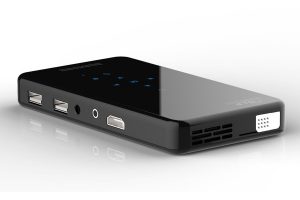 Be it on school or movie theater, projectors are used everywhere. The Prima 1080P Pocket Projector can screen projection of up to 200 inches in HD. It is created using the DLP technology and is ideal for use across different contexts, providing the same level of excellence even when you have low lighting. The projector has 1080p resolution with a battery life of up to three hours. It is compatible with all operating devices and systems which allows you to project content from your smartphones and laptops. The Prima 1080P Pocket Projector at $399.00 (roughly Rs 29,000).
WonderCube Pro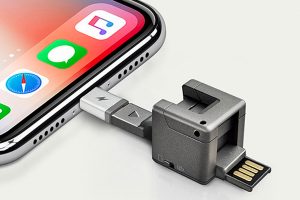 As the name suggests, WonderCube Pro is definitely a wonder. The company has brought all the smartphone essentials together in a single cube of size 1cc. Designed into a key chain, it has a charger, emergency power, memory, data cable, phone stand and torch. The WonderCube is originally designed for iPhones but works with Android as well.