Find out all about 50+ Best WhatsApp Friends/Family Group Name Ideas, how to change them, and how to choose the best WhatsApp group name.
WhatsApp Group Chat Names may have started as a means to stay connected with friends and family but these are also where our personalities are reflected. It is undoubtedly a place where you can show the creative side of your personality by sharing the funniest meme or videos setting the mood of the day for everyone participating in the group.
Another way to show the fun side in WhatsApp Group Chats of friends and family is through a cool group name. WhatsApp Group Chat Names not only work as the identification of the group but also discloses the vibe the group of people share. If you have just created a WhatsApp group and can't figure out a fun name yet, here are 50+ Best WhatsApp Friends/Family Group Name Ideas you can choose from.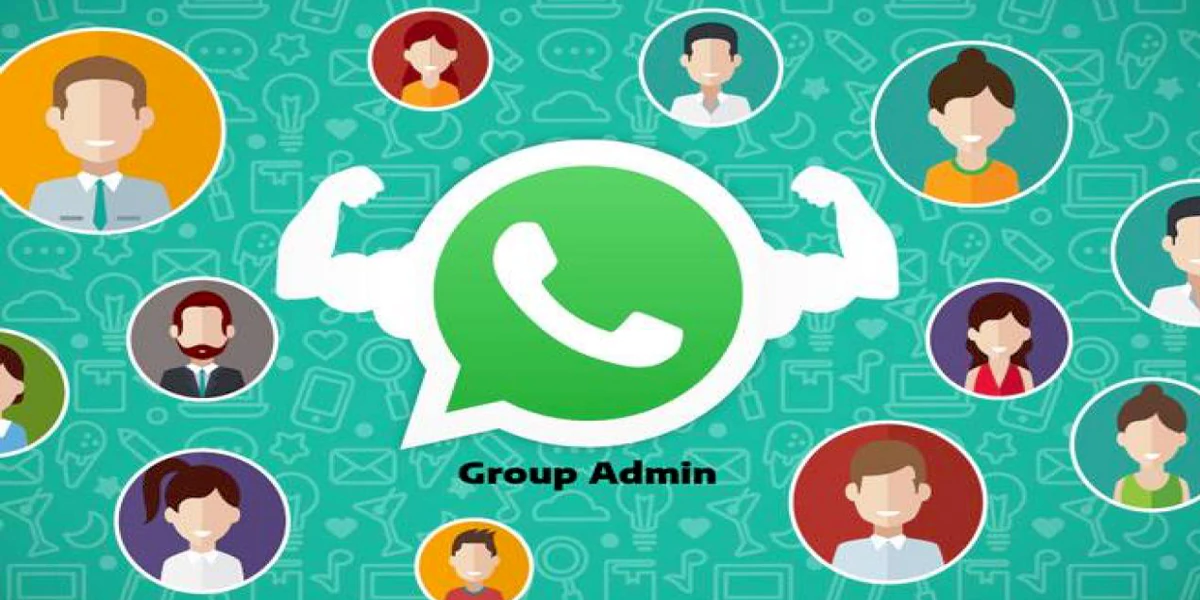 50+ Best WhatsApp Friends/Family Group Name Ideas –
| | | |
| --- | --- | --- |
| 1. Only Sarcasm Allowed | 2. The Chamber of Secrets | 3. The Invincibles |
| 4. Quarter-Life Crisis | 5. Non-Judgemental Breakfast Club | 6. Desi Shaitans |
| 7. Gossip Girls | 8. The Game of Phones | 9. Fantastic 4 |
| 10. Enter at Your Risk | 11. Drinking Buddies | 12. Adults Out of Order |
| 13. Madhouse | 14. 50 Shades of Slay | 15. Chaos and Calm |
| 16. Gangs of WhatsApp | 17. Dead Souls | 18. 24-Hour Drama Club |
| 19. Dreamers at Work | 20. Cheers to Us | 21. The Devil House |
| 22. Ghar Ke Sher | 23. Area 51 | 24. Homies |
| 25. Family Forever | 26. The Outlaws | 27. Kingslayers XII |
| 28. Daily Drifters | 29. The Minions | 30. Wandering Minds |
| 31. Family of Falcons | 32. The Talk Lounge | 33. Mean Girls |
| 34. Mountain Folks | 35. Swag Partners | 36. Group of Alives |
| 37. Result of Quarantine | 38. Selective Socials | 39. Work, Party, Repeat |
| 40. Only Geeks | 41. Selfie Sisters | 42. Daily Non-Nonsense |
| 43. Avengers | 44. Home Sweet Home | 45. Crazy People Inside |
| 46. Mad Mad Mad House | 47. Flatmates | 48. This is Our Corner |
| 49. Get.Set.Talk | 50. The Family Gang | 51. Incredible Five |
| 52. Incredibles | 53. Roast Club | 54. Mavericks Fam |
| 55. La Vida Loca | 56. Queens of Sharma Family (Change it to your family name) | |
How To Choose WhatsApp Group Chat Names?
If you have checked our list of 50+ best WhatsApp friends/family group names, let's get to selecting the best name for your group. It is not always an easy task to select the best out of the many options you have in front of you. So, what makes a name most suitable for your group? Here are some things that you should keep in mind on how to choose a WhatsApp Group Chat Names.
The most personalised way is to always select something that is related to every participant in the group. And while you do that, keep in mind the below-mentioned points –
WhatsApp Group Chat Names should be short and to the point allowing each participant to quickly grab the meaning. A minimum of 25 characters should be decent enough
Something personal and commonly used in your circle is always better
You can add the name of your family, school, college or office in the phrase to make it more personalise
The name of the group should be something that every group member can like and not mock anyone personally
How to Change WhatsApp Group Chat Names?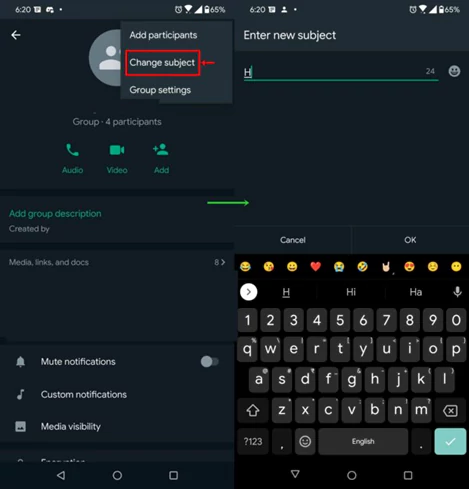 If you wish to change the name of a WhatsApp group, follow the below-mentioned steps 
Go to WhatsApp on your smartphone
Go to the group from all the chats windows that you wish to change the name of
Once the chat window is opened, Tap on the group title at the top
When the next screen pops up, Tap on the 3-dot menu in the top right side corner. And select 'Change subject'
From "Change the Subject" you can rename the group
It is important to note that only the Admin(s) of the group can change the group name and in case a regular participant wants to change the group name, the admin must allow the participants beforehand.