India's move to ban dozens of Chinese apps has found favor among local start-ups, some of whom have seen an upsurge of active participation from users. One of them is a social Live Streaming App called Bolo Live, formerly known as Bolo Indya. The homegrown app is getting immense popularity among Indians and currently has crossed 10 Lakhs of download on Google Play Store. Varun Saxena, CEO and Founder of Bolo Live, spoke to Shweta Srivastava about the rise of short-form video platforms in India, his plans to take the app ahead, and more. Excerpts from his interview:
What's the idea behind changing brand name to 'Bolo Live' from Bolo Indya?
Name change is in sync with our plans to go global. We already have close to 7% of our paying users from outside India, who come to the platform in order to appreciate Indian talent across genres that is live streaming on Bolo Live.
We strongly believe in taking Indian talent global and the name change helps us to penetrate global markets where our primary target is Middle East, South East Asia and North American emerging economies. We have already seeing a further increase in our global traction post the name change.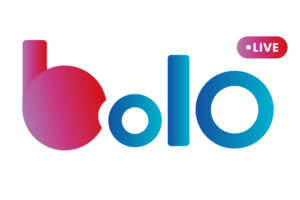 How has been the people`s response so far and what's your expansion plan to make Bolo Live large?
We today have over 1.5 million captive audience which comes to the platform to witness over 1 lakh live streamers across genres. Time spent by users on the app is close to 57 min on a daily basis already while live streamers spend close to 2 hours daily on the platform. Our top live streamers are making north of INR 90,000 already on the platform.
We see this as a good start for the first made in India social live streaming platform like us that comes at the intersection of UGC live streaming, gamification and micro transactions.
Do rural and regional areas also form a large user base for your app?
Close to 37% of our users are from Tier 3 and 4 cities of the country. Live streams happen in multilingual format where in addition to main regional languages, hyperlocal languages of Haryanvi, Rajasthani and Bhojpuri are also often used by the live streamers to connect with the audience from the respective regions.
What's your view about the surge in Indian video-sharing apps after the country bans Chinese apps and what would happen once the ban is lifted?
There was a huge gap in the video sharing platform immediately after the ban of Chinese apps and some of the Indian apps have been able to successfully fill that gap in terms of attracting the creator side. User retention still remains the challenge for Indian video sharing apps and I am sure all the platforms are building in their own way to address this challenge as well.
If and when the ban is lifted, I believe that Indian apps would have created their own place in the heart of users and it will not be a cakewalk at the time of comeback for Chinese apps.
There are already many established apps and video sharing platforms, how does your app stand out among other platforms? What's the USP of Bolo Live app?
USP of Bolo Live is the way it is enabling content creators to leverage active engagement of live streaming and be able to monetize their captive audience through micro transactions on the platform while watching their live streams. This positions Bolo Live at the unique intersection of UGC Live streaming, gamification and micro transactions.
In one line, making Bolo Live Indian Twitch for Non Gamers.
We already have over 50K live streamers who are monetizing on the platform, and the top earners are making north of INR 90,000 per month from the platform.
Typical short video apps do not provide such opportunities to every content creator from day 1 of joining the platform.
Social media commentary is mostly negative in terms of nature. Many popular apps like Instagram and Twitter are coming with new features to stop the online abuse, what's your strategy to curb the hate messages on your platform?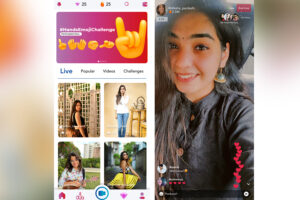 We being a live streaming platform adopt a multi-pronged approach, and with a very active involvement of community in the same. Most of the popular live streamers have moderators appointed from captive and trusted audience base as well to curb any such messages from the audience side, in addition to tech algorithms which are regularly enhanced by Machine Learning to identify and curb such messages.
In case a live streamer adopts to such an act, users can report the live streamer and if it is found that the report was a valid one, live streamer may be penalized with a temporary to a permanent ban basis the case's seriousness. In addition, we also have in house moderation team which keeps doing random visits on live streams to identify any unwarranted messages being given in live streams which might not be in sync with community guidelines.
Is there a plan to take Bolo Live app outside India?
We already have close to 7% of our paying users coming from outside India. Countries like UAE, Oman, Malaysia, Singapore, Saudi Arabia, Italy, Germany and Switzerland are showing strong traction.
We will soon be going to South East Asia and North America for live streamers and them to earn through Made in India app, Bolo Live.
We look forward to create world's largest active engagement and behavioral science driven entertainment platform from India, with love for the globe.
Brief us about your marketing plans
We are continuously experimenting on different user acquisition and branding channels, and you will soon start seeing us actively visible on multiple platforms – be it online, OTT, print or using cricket as a medium.
Also Read: Online gaming industry is multiplying and spreading across the landscape: Baazi Games Co-Founder
Tell us about Bolo Live app's monetization model?
Our model is based on gamification and is very simple for users to understand.
Users purchase in-app currency of diamonds through actual micro transactions on the platform. These diamonds are used to give gifts to live streamers during their broadcasts. These gifts get stored in streamer's wallet in form of beans (1:1 diamond to bean ratio) and these beans can be redeemed as actual cash to bank account through UPI or Paytm wallet by the live streamers. Platform takes a small fee at the time of redemption by the live streamer.
Similarly, there are multiple gamified hooks for non-streamer audience too for using the diamonds within the app to participate in multiple engagement activities, or to win beans by participating in in-app contests from time to time.
What is making you hopeful for 2022?
More trust on online platforms for online micro transactions, faith on people we meet online and openness in sharing appreciation for content creators by Gen-Z and millennials is what excites us for 2022.
Our users love to spend time on internet and they like to do that while actively engaging with people they meet online, make friend and bring the entire social dynamics of an offline town onto an online platform, and this is what makes us hopeful for 2022, not only from userbase growth perspective, but from high stickiness and retention of users.