The mindsets of the consumers have shifted as a consequence of modern innovations. People used to wear analogue watches, but now it's time for smartwatches, which can make life easier by connecting to smartphones on the go. They serve as a link between the phone and us. We can access all notifications and phone calls without even looking at our phones. Not only that, but they have a slew of other features, such as a heart rate monitor, weather forecasting capabilities, calorie counters, step counters, and so on, making them versatile and useful.
Although there are many products in the given price range available in the market, when you start looking for genuine products, the list becomes short. Even though it is brief, undoubtedly it has the potential to confuse real consumers. So, to solve this problem, we took the best smartwatches under Rs 3,000 available in India and used them to determine which one you should buy to meet your requirements.
Minix Hawk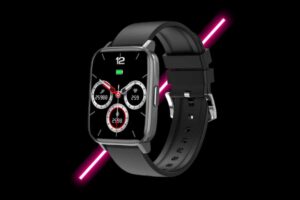 The smartwatch is bolstered with advanced capabilities. With stunning aesthetics, the smartwatch has a screen size of 1.69-inch and a call reject feature. In addition, the smartwatch comes with a battery capacity of 180mAh that requires 2 hours for full charging and 128M memory. Minix Hawk is priced at only Rs 2,699 and is available in three colours – Black, Blue and Grey
BoAt Storm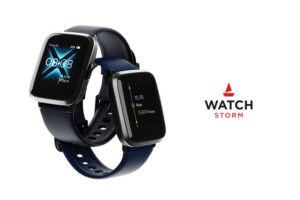 BoAt Storm comes with a 1.3-inch fully colour touchscreen. It is designed on a metal body casing with 2.5D curved glass. On the left of the watch, there is a button for navigation. It has an in-built real-time blood oxygen level monitoring feature. With the help of the smartwatch, music can be controlled. Hence, BoAt Storm is one of the best smartwatches under Rs 3,000.
Noise ColorFit Pro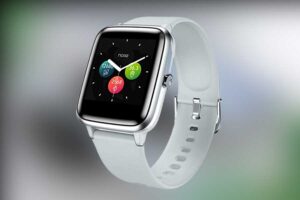 Noise Colorfit Pro is a lightweight, stylish smartwatch from Go Noise that has a polycarbonate body and comes in 4 trendy colours. Noise Colorfit Pro has a lot of exciting features including detachable straps, configurable watch faces, and IP68 waterproof ratings that make it one of the best smartwatches under Rs 3,000.
Pebble Pace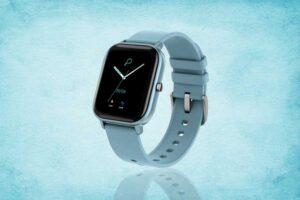 Pebble Pace is one of our most popular bands. It is a multicolour fitness brand that is one of the highly-demanded and high-rated bands for 2021. This waterproof fitness band has a stylish look and good touch screen control that gives you more comfortable and monitors capabilities for your health-related activities.
Lenovo C2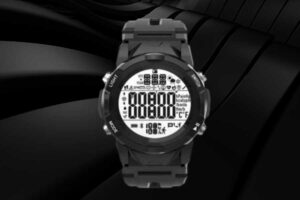 Lenovo C2 smartwatch is the new outdoor smartwatch that comes with an FSTN display. It is one of the best smartwatches that assist you in efficiency management during your daily activities.
Also Read: Top 10 Wireless Earphones Under 2000 in India [2022] – Choose Best Bluetooth Neckband Earphone for You !!