Stuffcool, India's leading tech accessory brand has launched its latest product – Earl, a 4 in 1 Type C Hub perfect for Type C Macbooks and laptops. The hub has 4 ports supporting various functions. The 1 Type C Port allows data sync and charging up to 100W, whereas the 2 Type-A Ports allow data sync and charging and an HDMI port capable of 4K playback. Furthermore, the hub is made of a sleek Aluminium body that is both compact and elegant.
Earl is perfect for Macbook or Laptop users that have only Type C ports. It helps users connect their normal USB A devices to the Macbook. Also, it is capable of handling all 4 inputs/ports in use at the same time. The 2 Type-A ports are perfect to connect personal devices such as flash drives, external HDD, printers, or even charging older generation phones/tablets. The type C port allows you to transfer data super fast when in use with an SSD, or keeps your latest iPhone charged. The type C port allows charging of the Macbook/Laptop, which the Earl is connected to, supporting up to 100W of charging power.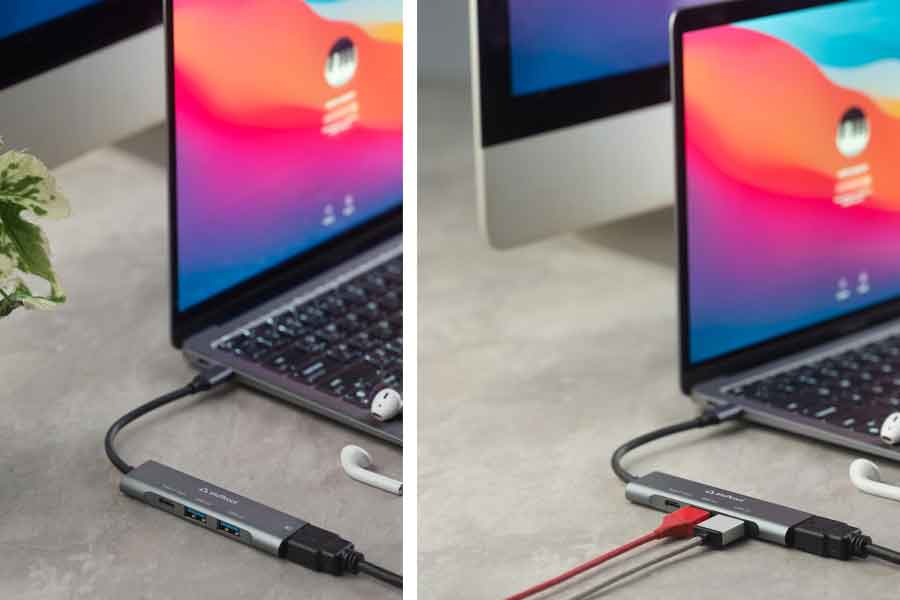 The HDMI port located on the end of the Earl hub is perfect to connect your type C Macbooks/laptops to projectors, monitors, and second screens. The HDMI port is also capable of transmitting 4K High-Resolution Video and High Definition Sound. Hence, making it perfect for presentations, casting movies and even games.
Quick Specifications: Earl 4-in-1 Type C Hub
Sports an Aluminum Body
USB Type C Hub combines 4 of the most commonly used ports. 4 in 1 USB Hub 1XUSB 3.0 / 1XUSB 2.0/1XUSB-C charge / 1X HDMI.
Offers up To 100W Charging
Features Plug-and-play
Vivid 4K UHD Video: Mirror or extend your screen by the HDMI port of the USB Type-C hub
Directly stream 4K@30Hz or full HD 1080P video to HDTV
Earl 4-in-1 Type C Hub: Price and Availability
Earl 4-in-1 Type is available on the official Stuffcool web. It is retailing for Rs 2,999 at the official website.