The Apple AirTag is undoubtedly a great invention that helps many of us retrieve our misplaced keys, wallets, backpacks, and other personal stuff, but it also has a dark function for some. There have been several stories in recent months of stalkers and burglars using the small button-sized device to follow people.
Several reports have surfaced on social media in recent months about people discovering AirTags disguised in their things. It's critical to protect yourself from being monitored by someone you know or don't know. That's why we've put together a list of precautions you may take to stay safe.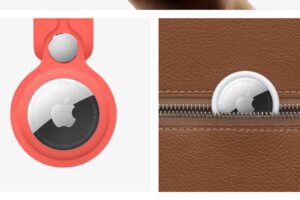 Inspect your belongings regularly
An AirTag might be hidden in your handbag, pocket, or even on your car or bicycle. It's crucial to check your clothing and personal belongings for any signs of a plant.
Keep an ear out for unusual sounds
After the tracker is away from its registered user, an AirTag will beep between 8 and 24 hours.
How can you protect yourself from being tracked?
Long before AirTags were launched, Apple was aware that they may be utilised for illicit conduct. "AirTags are designed to track goods, not people," Apple declared when they were first released. According to them, they devised a set of precautions to prevent people from being followed.
Apple has produced a personal safety guide highlighting some of the procedures that may be taken to alleviate some of the fears and concerns about how to keep safe using AirTag.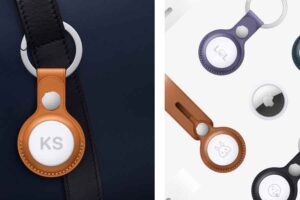 The AirTag and the Find My network, according to the Cupertino-based tech giant, are built with privacy in mind. The Bluetooth IDs for AirTag and Find My network accessories change regularly.
If an unknown AirTag or other Find My accessory is spotted moving with you over time, Find My sends you the notification "Item Detected Near You" to deter unwanted tracking. Remember that this function is only available on iPhones and iPads running iOS 14.5 or later.
What should you do if you have an Android device?
Tracker Detect is an app that may be used to look for AirTag that are in the area. Tracker Detect searches for item trackers that have been separated from their owners and are compatible with Apple's Find My network feature within Bluetooth range.
Also Read: Vodafone India 5G Expected Anytime in India, clarifies Telco