Mobile phones are a necessity of our day to day lives. Being an iPhone user for more than five years, I still look at this premium, influential yet uninspiring design and ask myself why I had the urge to buy it. We have many smartphones available today with supreme features, but they all look similar. We've more straightforward designs as brands are more focused to provide users with the latest features and strong processors.
Although at this point, I've understood I'm also interested in the software more than the hardware. However, there was a whole era when brands put more effort to make their phone look unique and mint with every curve. That was the time all the tech enthusiasts were always fascinated by how the upcoming launch will be different from the last one! They were a trendsetter of their times with unbeatable features and a quirky design.
7 weirdest yet quirkiest smartphone designs
The only innovation we get today is either in the brand logos or button placements on the device. Some also differ in colors or screen size, but this was not the case earlier. Well, we can't bring the designs back, but we can have a reminisce series to know the unique designs ever made. Therefore, celebrate the remembrance series of the quirkiest yet unique designs of smartphones ever made with us!
LG G Flex
LG G Flex received many good reviews from critics and users because of its unique and fresh design. It had an intriguing shape that helped it stand out from the crowd. It sports a flexible screen technology with a commendable performance graph and high durability. G Flex also flaunts a powerful 888 Snapdragon processor paired with 2GB of RAM and 32GB of internal storage. Phew! A lot to offer back in the day as well.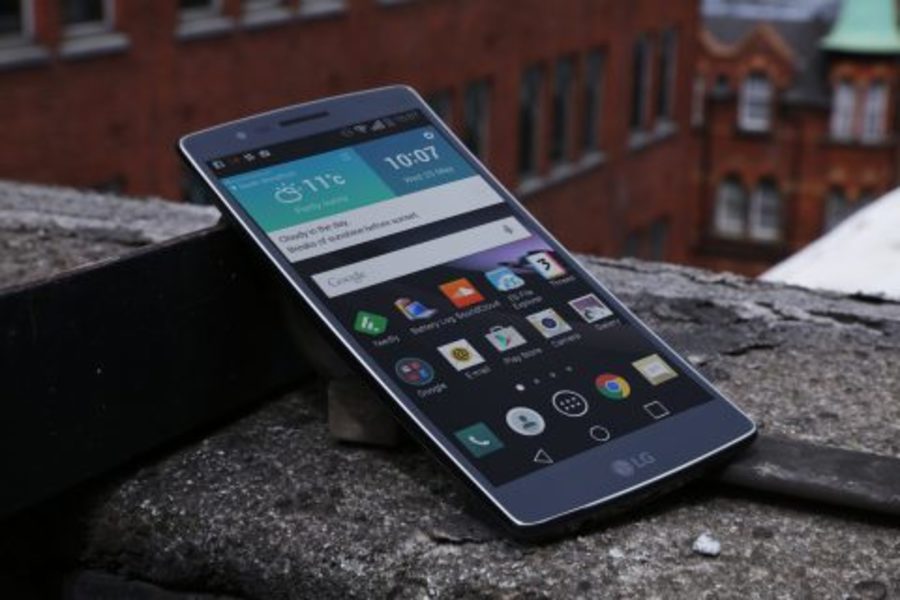 Anyways, G Flex did get some negative reviews as people said that it has an unnecessarily large screen and a weird curved design. However, it was still one of its own kind!
Samsung Galaxy S4 Zoom
A phone mixed with a camera making it a camera hybrid S4 Zoom makes for the quirkiest launch. The device was kind of heavy, defying the pocketability. However, it did show some great image capturing skills. In fact, the imaging was super strong paired with a good point-and-shoot camera.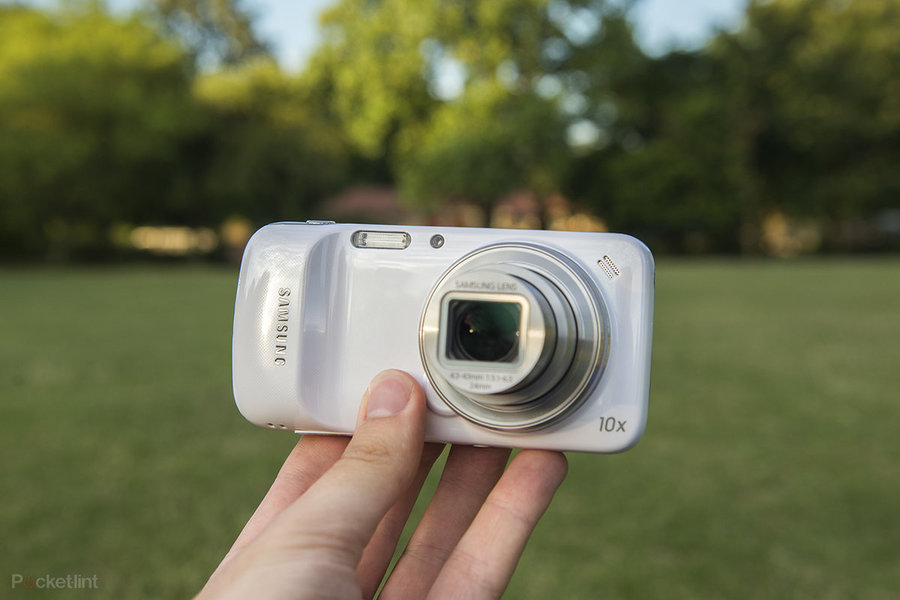 The optical zoom on this one made it a more flexible camera than any other available smartphone. It had both auto and manual camera controls and was capable to takes video in Full HD at 1080p 30 fps. Users even get options to control the light exposure! Yeah, so much for a hybrid!
Haier P7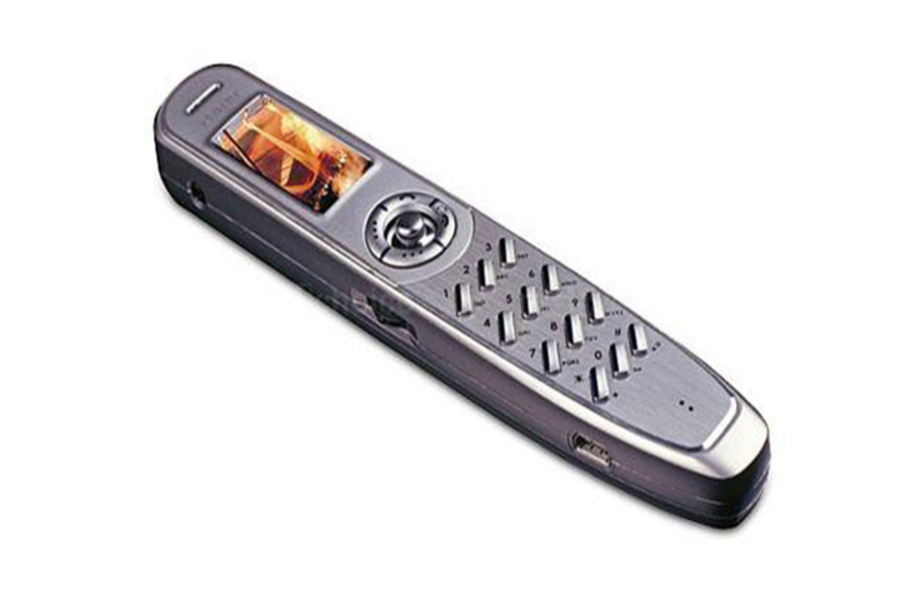 It looks like a pen, does it write? Of course not, but it does make calls! This slimmest and the little phone had a screen and space for a camera as well. I can't say how the Chinese manufacturer designed and put it together, but it does look so unique. Furthermore, the device claimed to support GPRS and give 3 hours of talk time with 120 hours of standby time! Moreover, the cell phone has a small screen displaying 128×64 pixels, supporting a USB interface for upload and downloads.
Motorola StarTac Rainbow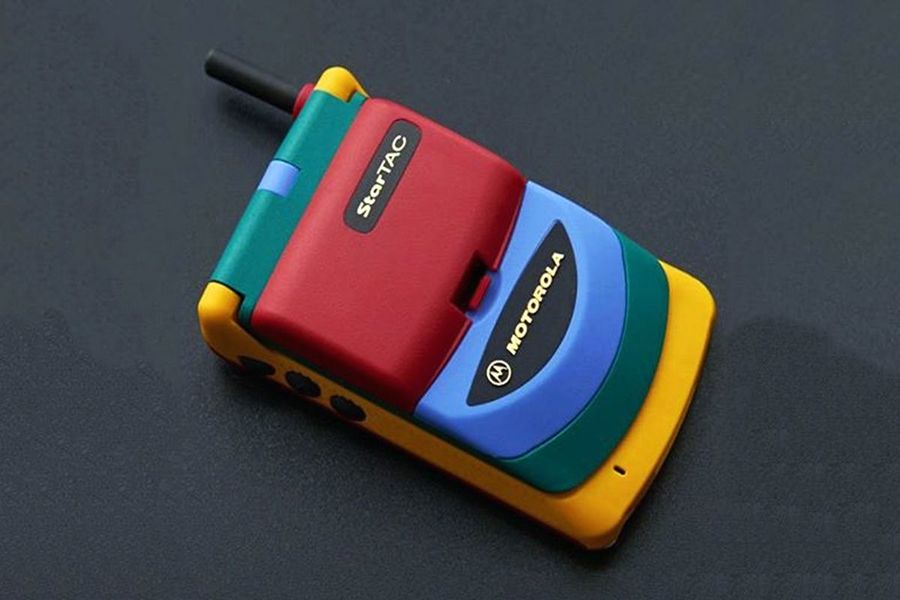 Let's take a leap back to the 1990s. The Motorola StarTac Rainbow was launched breaking the basic color barriers of old phones available at that time. It came with a fresh flip design with colorful hardware resembling rainbow colors. The device was pretty simple as it doesn't have any internet connectivity or Bluetooth connection. It was also thick and weak on connectivity. However, it was certainly loud enough to overshadow the dull and subtle styles before.
Samsung Matrix
Have you watched Matrix Reloaded? The Samsung Matrix resembled the one used in that movie! The crew working for the design of Matrix matched their efforts best to launch it with the release of the movie. It was not a mainstream phone used for daily activities, but it was more viewed as a fan collection.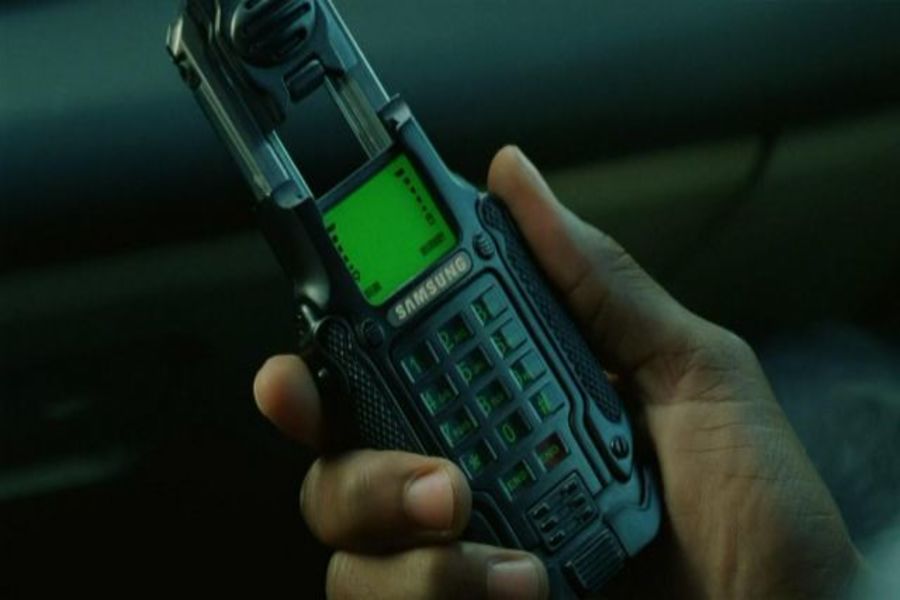 Although, it did have some power-packed features that everyone loved. One of the most popular ones was the spring-loaded earpiece which always snaps out to reveal the screen. It could also be configured to use to answer incoming calls. Additionally, it came with a 1000mAh lithium-ion battery and language support like English and Spanish. A trendsetter, isn't it?
Nokia 7280
Known globally as a 'lipstick phone', Nokia 7280 had something charming about it, undeniably. The design felt really futuristic, and a part of a Star Trek base, but loved by people a lot.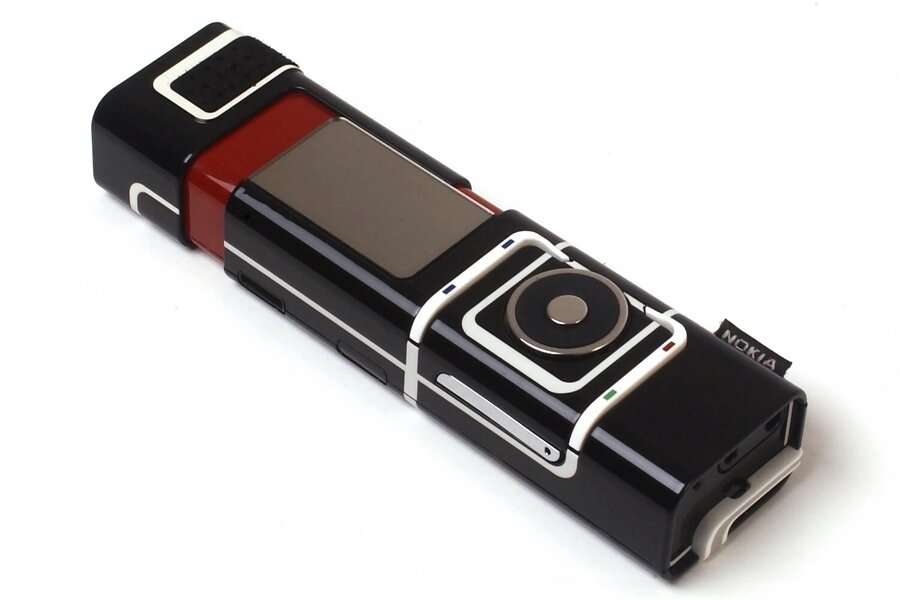 The 7280 was aimed at the fashion-forward crowd as it was a part of Nokia's Fashion Phone line. The design was inspired by lipstick in red, black, and white. Furthermore, the screen was designed in a way that used to turn into a mirror when inactive. It has no keypad, but Nokia put a dial for people to navigate. Nokia 7280 was not a convenient device, but it certainly glamour the crowd with its unique looks.
Nokia N-Gage
We can never have enough options from Nokia in this list, right? The brand did give us some weirdest phones of all time. N-Gage also makes it to the list as it was the first gaming-centered phone launched in the market. The device was introduced to lure the gaming community away from 'Game Boy Advance, offering them the capabilities of calling in their handheld gaming device.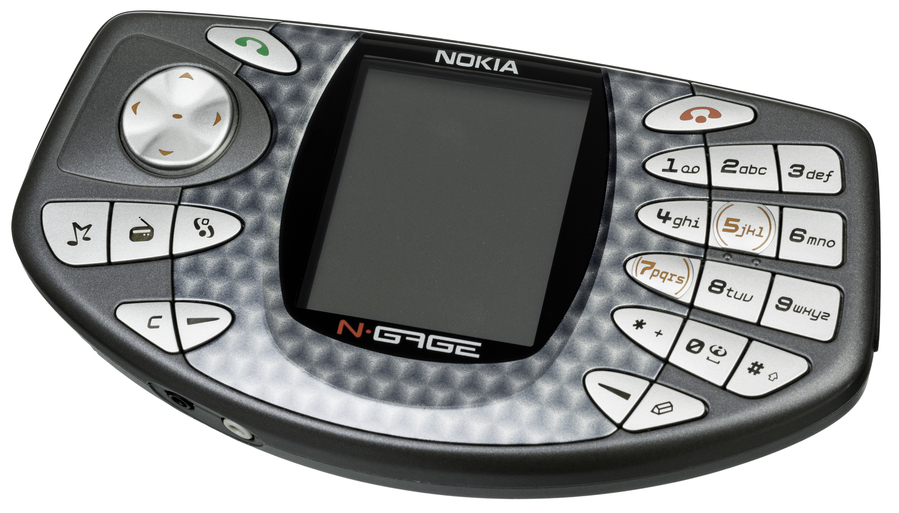 The design resembled a lot to a Taco shell, thus it was called the Taco Phone. Well, the gaming idea didn't go quite well with this one as the calling buttons were not well-suited for gaming. However, the ideation deserves five stars about having a cell phone that could do both your favorite things!
The smartphones now are powerful with heavy features, however these funky designs did have something. The list doesn't ends here as the more we go back, the more interesting smartphones looked! Although, it's universally believed that keeping things subtle is what we like, but we cannot deny the fact that smartphones looked much varied earlier. They were much more more fun!