Snapchat users will finally be able to use its latest feature that will allow them to change their usernames without creating a new account. The much awaited feature is available from 23rd February, 2022. Earlier, Snap Inc had indicated the modifications to its app globally for both iOS and Android users. 
Until now, there was no option for Snapchat users to edit and change their usernames. Users, however, can now update their existing usernames. But there's a catch. Changing your username is only possible once a year. So just in case you want to take this opportunity to change the username this time, just remember once changed the next chance will come only next after 12 months from the date of change implemented.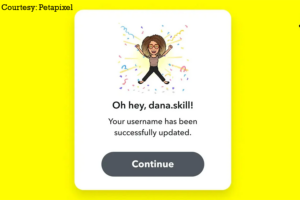 How can you use this new feature? 
Once you have updated the application, go to your profile screen -> click on the Bitmoji icon -> Hit 'Username' button-> select 'Change Username' and voila! Your new username will reflect on the screen now!