Confused between Google Pixel 7 and Pixel 7 Pro variants and struggling to decide which one to choose, or if choose one at all? Well, we have tried to map both smartphones from a user's perspective and lined up detailed accounts of all the features worth discussing. Let's find out what both variants are made up of.
Irrespective of not always having the most promising hardware, Google Pixel smartphones have been largely appreciated for their excellent AI camera technology. However, many recent Android smartphone manufacturers have been able to sport additional imaging chipsets to achieve similar image quality presenting their products as direct rivals to Google's Pixel series. The company, on the other hand, has made a comeback in the premium smartphone market segment after a huge gap of four years, which has made experts and smartphone enthusiasts thrilled but yet apprehensive regarding what exactly could the brand offer now. And not just tech experts, the question also remains if these new additions to Google's Pixel series have what it takes to attract consumers in this highly competitive smartphone segment now.
Let's start with the price tags. The price tag is significant and more often than not becomes the driving force behind buyer behaviour. This is especially true when it comes to a product category like premium smartphones where the market is stuffed with options at every single turn. Google, as of now, has always been careful when it comes to pricing by keeping it under watch as compared to other competitive brands in the same segment.
The Google Pixel 7 price in India is Rs. 59,999 for the 8 GB RAM and 128 GB storage variant, On the other hand, the bigger variant of the same series, the Google Pixel 7 Pro price in India is Rs. 84,999 for 12 GB RAM and 128 GB storage variant. The company has only launched the respective base variants of both smartphone models in the country as of now. Many may find the storage of Pixel 7 Pro to be a problem but that's how it is and will be since the brand has given no option for storage expansion.  The main motive behind this is what many tech bloggers have suspected. The brand basically is playing to push the users to opt for its cloud storage plans.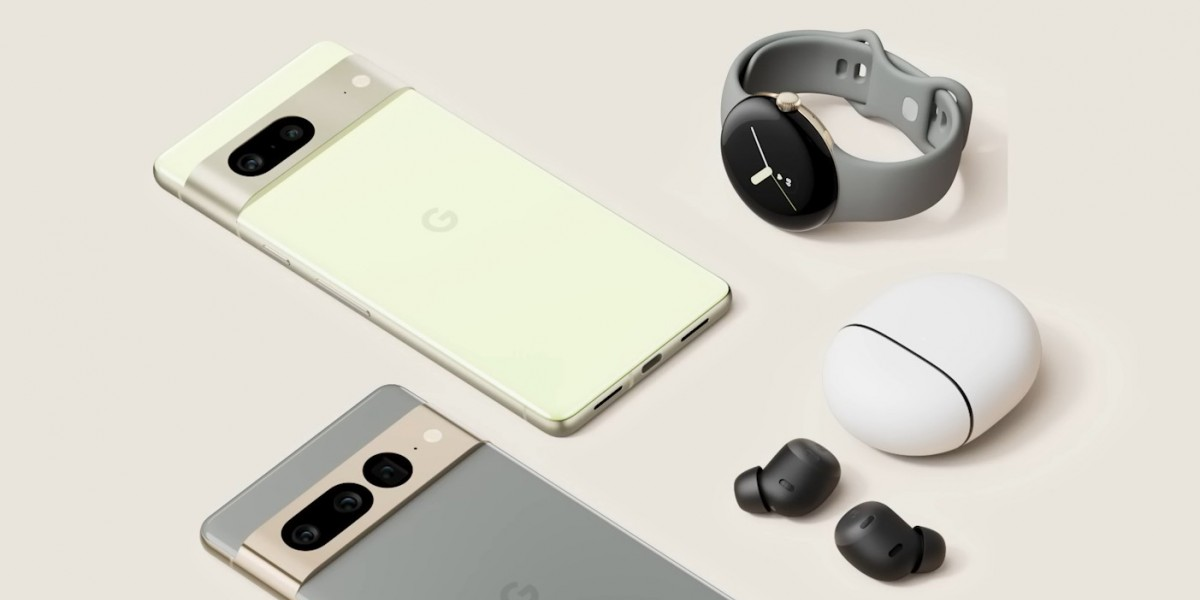 Moving on to the design part, Google Pixel 7 is being made available in Lemongrass, Obsidian, and Snow finishes. And as for Google Pixel 7 Pro, users can get this in Snow, Obsidian, and Hazel finishes. Although the overhauled design is similar to the previous Pixel 6 and Pixel 6 Pro variants, it is easily noticeable that the brand has tried to give Pixel 7 and Pixel 7 Pro variants a bit of a different feel and look. The brushed metal-looking frame on the Pixel 7 looks very similar to the one that the Pixel 6 Pro had but it is definitely a lot more smoother. The camera module looks clean because of the single-piece aluminium band across the phone. Many could feel the Pixel 7 being a little bit slippery thanks to the matte finish. Here the polished Pixel 7 Pro frame gets more marks for making the smartphone easy to hold.
Both smartphones, Google Pixel 7 and Google Pixel 7 Pro have some common features even though both have been priced quite differently. Both the devices have the new Google Tensor G2 processor, which is strange considering the huge difference in their prices. The devices are also sporting a 50 megapixel sensor for primary camera performance along with a 10.8 megapixel selfie camera in the front, keeping the photography capabilities of both devices at par with each other. Another identical feature between the two variants remains their standard communication setup. Interestingly, both models offer Bluetooth 5.2, Wi-Fi 6, NFC, USB Type-C (3.2), and the very usual satellite navigation support systems. The similarities don't stop here and Google has kept a lot of similar points in both variants.
As for the battery support, the Google Pixel 7 come with a 4,355 mAh battery support, which is further paired with 20 W wired charging. On the other hand, the Google Pixel 7 Pro has been equipped with a rather bigger battery of 5,000 mAh capacity along with 23 W charging. Both smartphones, Pixel 7 and Pixel 7 Pro also have wireless charging support features measured at 20 W and 23 W respectively.
The Pixel 7 variant doesn't have the Ultra-wideband (UWB) antenna, something that is there in the Pixel 7 Pro variant.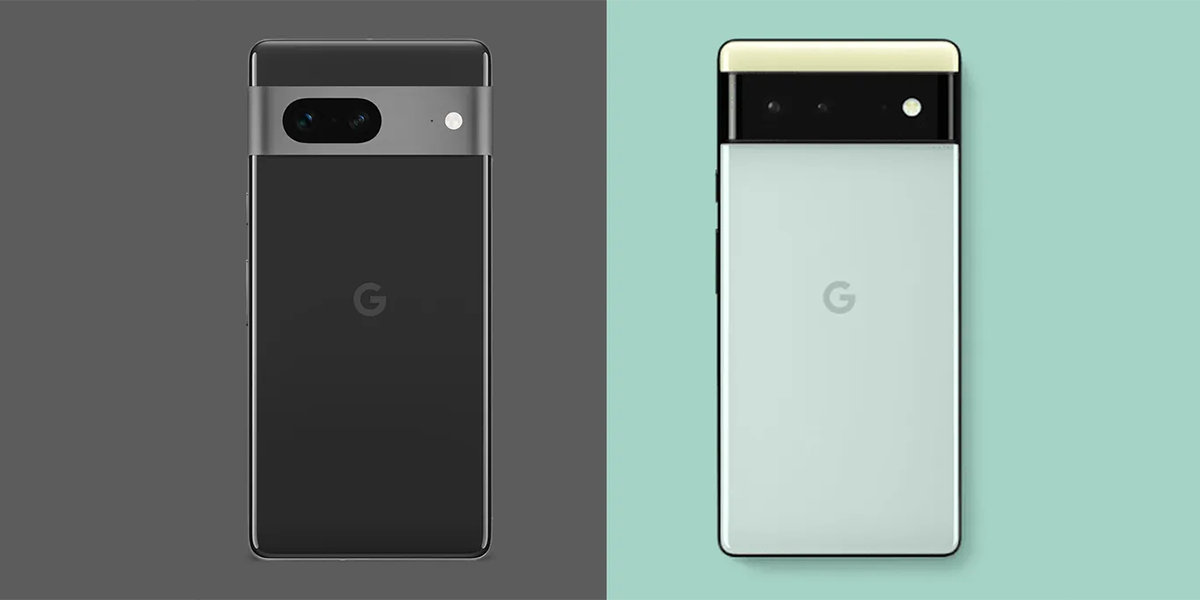 Coming back to the series of similarities, both Google Pixel 7 and Pixel 7 Pro have been developed to run on the updated version of Android 13. The devices have been further customised to ensure users get their hands on the unique Pixel software experience. The Pixel 7 AMOLED 6.3 inch full HD + display produces sharp image quality with 416ppi pixel density. It has a 90Hz refresh rate that seems enough for regular everyday use along with playing games. With a slight difference comes the Pixel 7 Pro variant with its 6.7 inch QHD + curved-edge AMOLED display making images quality quite unique and large.
Here's a quick look at the key specifications of both variants.
| | | |
| --- | --- | --- |
| Parameters | Google Pixel 7 | Google Pixel 7 Pro |
| Display | 6.3-inch OLED, FHD+ resolution | 6.7 inches OLED, QHD+ resolution |
| Chip | Tensor G2 | Tensor G2 |
| RAM | 5 GB | 12 GB |
| Storage | 128 GB, 256 GB | 128 GB, 256 GB, 512 GB |
| Battery size | 4,355 mAh | 5,000 mAh |
| Charging | 30 W fast charging | 30W fast charging |
| Rear Camera | 50 MP wide, 12 MP ultrawide | 50 MP main, 12 MP ultrawide, 48 MP telephoto |
| Front camera | 10.8 MP | 10.8 MP |
Recommended Reads: