Quantum is a leading Pioneering Indian consumer and lifestyle tech brand, offering great products to the public. Now, the brand has unveiled a strong 65 Watts PD charger, named QHM6533 along with a versatile Type-C USB Hub, QHM6560. The PD charger comes with two Type-C connectors and one USB port. While, on the other hand, the Type-C USB Hub has numerous USB ports. Both the QHM6533 and QHM6560 devices are presently available for purchase at Quantum's official website and other top online websites. Users can also get their hands on both of these great products at offline retailers as well. Also, both the two devices cost Rs 1,699 and Rs 399, respectively.
Quantum's new 65W PD charger and Type-C USB Hub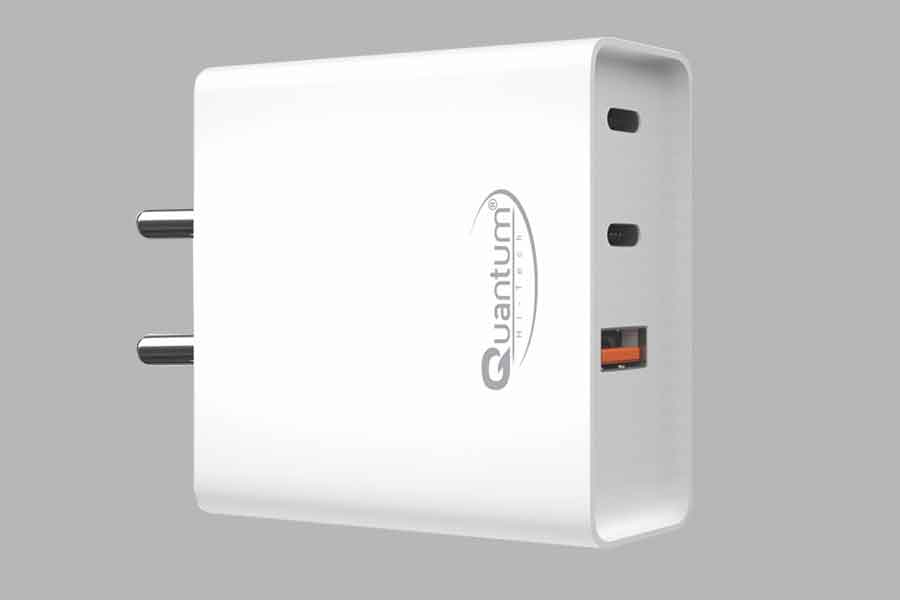 Quantum Hi-Tech director, Arnav Mutneja, throws some light on the company's latest product and says, "The PD charger is compatible with a wide range of devices, including phones, tablets and laptops, supporting next-generation speed to charge your devices. It has 2 Type C ports and a Type-A port so you can charge your laptop, tablet and mobile phone simultaneously. The new Type-C USB Hub from the house of Quantum has been designed to enable ultra-high-speed, supporting up to 480 Mbps over USB2.0. Both these devices are a must-have for anyone working remotely or their workplaces, as it eases out and fastens day-to-day operations seamlessly and efficiently." QHM6533, the PD charger, is high on specs offering short circuit and overcurrent protection, thanks to an in-built smart chip. The total power output of the PD charger is a whopping 65W and it comes paired with a 2m Type-C to Type-C cable.
Specifications and features
The QHM6560 Type-C USB Hub features a 0.7-meter cable, four USB ports, and a plug-and-play mechanism. It is also exceptionally light and compact, making it convenient for everyday use.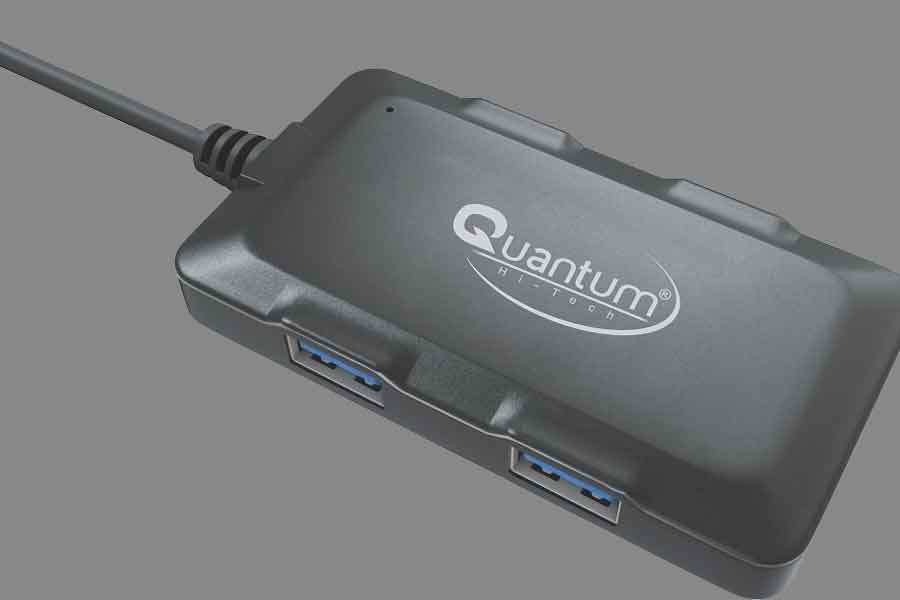 Quantum's new Type-C USB and PD charger makes just-in-time with its last release of the Sonotrix Audio range. Quantum's Sonotrix audio range was expanded about a week ago with the debut of Sonotrix 41. It is the brand's latest TWS Bluetooth speaker, which comes with an appealing design. The speaker features a powerful battery that provides at least 19 hours of playback time at a maximum level of 70%.