Instagram is continuously offering a better user experience by rolling out new features to make your social life go easy. It already has a feature where you can react to someone's story and show your reactions. However, the same appears in their DM as well. Now think about the people you don't want to talk to or you barely know, but because you've already sent them a DM, you now have to continue that awkward conversation with them. Hmm doesn't feel good, right? Instagram has listened to your muted prayers, and guess what? To save you from these shunned conversations, Instagram has announced the right feature for you!
Private Story Likes
Instagram has announced a new feature on 14 February called the Private Story Likes. The feature will let you react to someone's story without flooding their DMs with reactions and messages.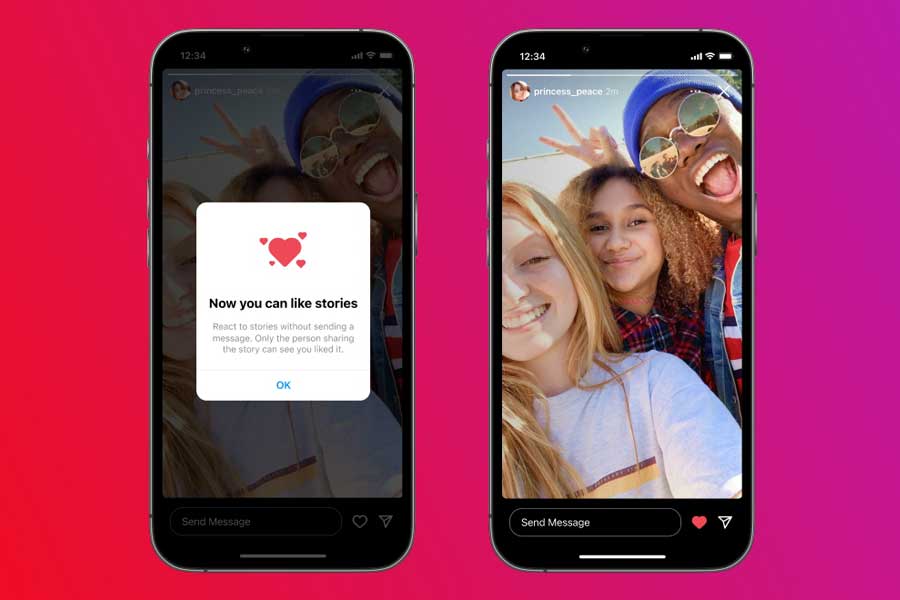 Adam Mosseri, the head at Instagram, announced the news officially on Twitter. "So now, as you go through Stories, between sending a message and that little paper airplane, there will be a heart icon," Adam Mosseri said in a video. "And if you tap on it, it'll send the author of that story a like, and that like will show up in the viewer sheet, not in your DM thread with them."
?? Private Story Likes ??

Starting to roll out today, you can now send some love by liking people's stories without sending a DM.

Likes on stories are private and do not have counts. Rather, they appear as hearts next to people's handles in your Stories view sheet. ?? pic.twitter.com/l56Rmzgnnw

— Adam Mosseri (@mosseri) February 14, 2022
As indicated in the video shared by Mosseri, the new interface will show a heart icon when you're viewing someone's story, and once you tap it, it will send them a notification rather than a private message. The latest feature will also not show the count of likes and is built to be private only.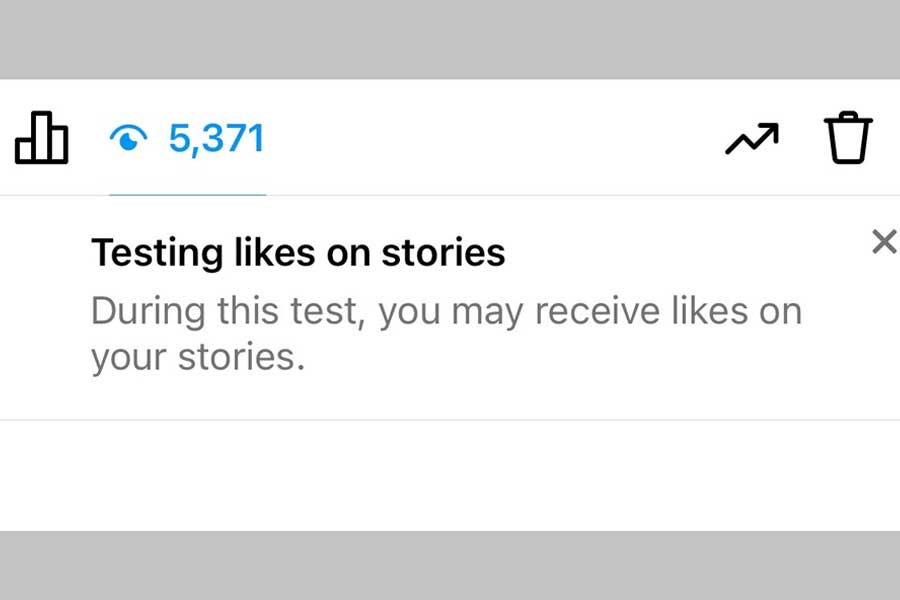 The feature is introduced to differentiate the regular Instagram posts from stories. As people are more active and like to interact on private stories, this has come just in time. Furthermore, the feature will help users to make it more fun and interesting to show appreciation and support for the content shared by their fellows. Also, it will not increase the number of unread messages or the ones you want to avoid, keeping your DM a little bit clean!
Also Read: It's time to Take a Break : Instagram introduces new feature