Are you an iPhone user who just bought a brand-new Android phone? Are you now wondering how to begin to migrate from iPhone to Android? Well, worry not! We will make it easier for you! The process of switching from an iPhone to an Android device can be difficult or easy depending on how you approach it. We have got a curated list of apps and ways that can help you move your stuff from iOS to Android. Here's how to get started. 
Switch with Google Drive
Data can be transferred from iPhone to Android apps using Google Drive, one of the best ways to do so. The data can be transferred from iOS to Android within a few minutes using Google Drive. The drive not only offers a free storage space of 15GB it also offers an awesome and powerful search for your data.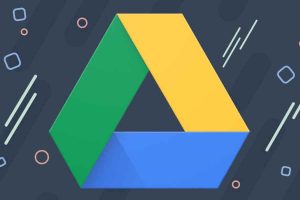 How to move data via Google Drive
Charge and turn on both iPhone and Android phones.

Download Google Drive on your iPhone if haven't already

Now, log into your Google Account.

Hit the hamburger menu button.

Tap on the Settings, then Backup.

Choose what you want to back up, then Start Backup.

Once done, sign in to your Google Account on the new android phone and restore from the backup. 

The best thing with Google Drive is the security it offers while transferring. 

From archives, audio, text, gallery to Adobe and Microsoft files, Google Drive supports all of it.

Move to Android app 
If you do not wish to migrate via Google Drive, you can pick the 'Move to Android' application which will make the transfer process smooth. Though, this iPhone to Android transfer app can only move your messages which makes this application not a popular choice among users.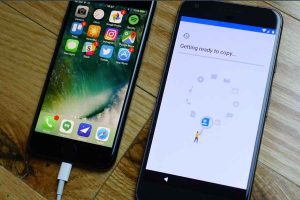 File Transfer
The best thing about the FileTransfer app is its compatibility with several operating systems like Mac, Windows, Android, and iOS. The app can swiftly transfer the data. Besides, the app has the ability to transfer data including contacts, texts, galleries, music, and much more. It is highly preferred among users as it supports over 8000 mobile devices running iOS, Android, and Windows systems. However, there's a minor drawback with the usage of the application. The FileTransfer app is not a cloud storage service hence it can transfer only 5MB of data at a time.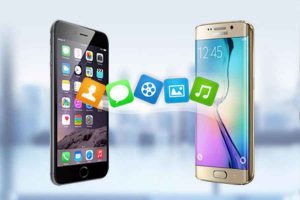 Smart Switch
There's another way of moving data from iOS to Android. But this would only work for a user who has bought a Samsung mobile phone. With Samsung Galaxy phones, you can quickly and easily switch between iPhone and Android with the all-in-one Smart Switch tool. With this tool, the data will be transferred quickly, including contacts, bookmarks, photos, videos, and more. Moreover, the Smart Switch tool works both wirelessly via Wi-Fi or with an OTG cable.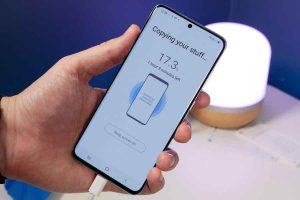 Data transfer via Smart Switch
Download the Samsung smart switch on your new Samsung phone.
Update your iPhone's software before beginning the transfer process.
Now, Open iCloud on your iPhone and backup your data to it.
Now, Open the Smart Switch app on your Galaxy phone.
After, Reading and agreeing to any terms and conditions, tap Receive data
You will now be prompted to select iPhone or iPad
The transfer can happen with the help of a cable or wirelessly too.
Select Get data from iCloud and log into your iCloud account.
After logging in, tap Import and begin the transfer.
Dropbox

This could turn out to be your next best alternative to Google Drive as DropBox is a cloud storage service. Your important media files can be saved to DropBox just like Google Drive and can be accessed from everywhere. Owing to this, DropBox is considered as an iPhone to Android transfer app. Furthermore, the app gives you the option to integrate DropBox accounts with apps like Gmail. This app, too, helps migrate almost all the stuff in your iPhone to an Android device. In spite of so many positives, the app comes with a limitation– it only offers 2GB of free storage space. Yes! Unlike Google Drive, if your data crosses the 2GB limit you will have to buy the space.
Now that you have read the post, and gone through all possible ways to transfer data from iPhone to Android device, we would love to hear what worked and what did not for you! Or, did we leave anything out? Comment on the post to drop your views or points you would like to see included here.