With the creation of its neural processing unit MariSilicon X, OPPO's camera innovation has reached new heights. The company, which is well-known for its hardware and software innovations that improve camera performance, keeps pushing the limits of image processing. Three key areas of innovation have gone into the development of this evolution.
With the upcoming Reno 8 series, Oppo is targeting the market based on its improved camera specs. The Reno 8 series is already expected to succeed its predecessors with many enhanced features and specs, and this is just an addition to it. Here's all that you can expect from the upcoming imaging technology:
PROPRIETARY ALGORITHMS
The first and very significant development includes generating accurate and appropriate Indian skin tones. Along with the skin tones, it even creates Bokeh Flare Portrait Videos. In order to apply various degrees of skin smoothening and beautifying, OPPO's AI can also differentiate between skin imperfections. Additionally, it identifies beauty spots as well as the subject's age and sex.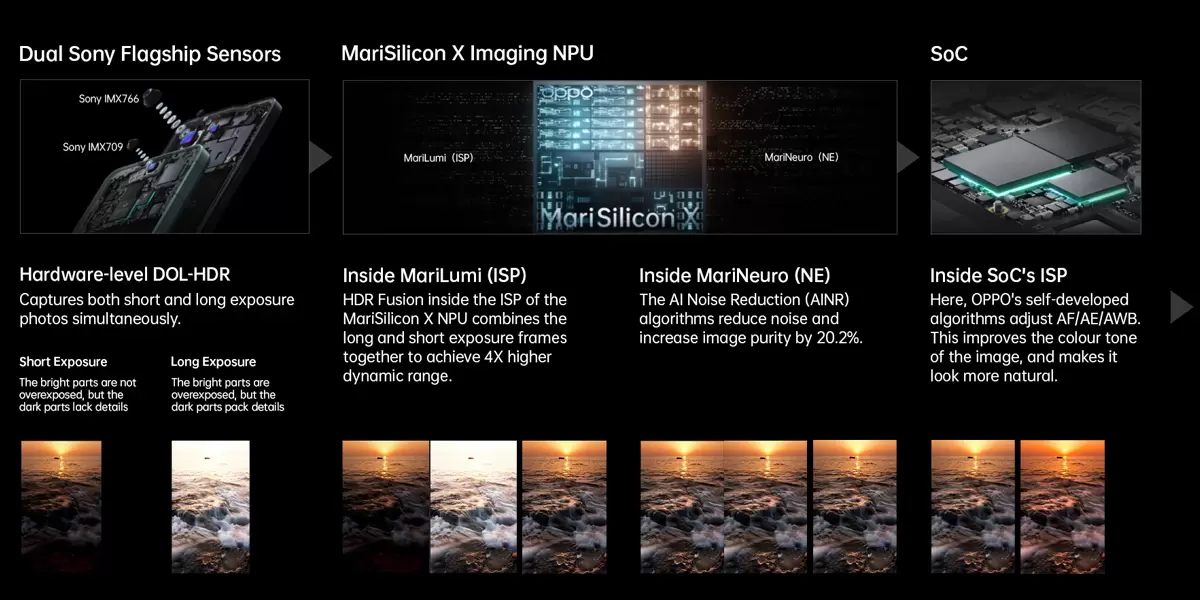 Furthermore, the cameras from OPPO are capable of automatically choosing the best camera setting, including HDR for those ideal wide-exposure images. The images produced are primarily based on the shooting environment and illumination.
Also Read: Oppo Reno 8 Pro India launch likely in June, check rumoured specifications
RGBW SENSOR TECHNOLOGY
After the software, now let's talk about the hardware technology. On the hardware front, the company has collaborated with Sony to create their revolutionary RGBW (red, green, blue, and white) pixel array technology. It fondly replaces the older RGGB (red, green, green, and blue) sensors. When compared to conventional RGGB sensors, this patented technique, which comprises 87 technical patent filings, inserts W (transparent) pixels into each RGGB pixel to admit 60% more light and a 20.2 per cent increase in purity. In essence, that translates to better skin tones in pictures and more realistic low-light photos. With the IMX709 selfie sensor, OPPO and Sony has debuted this new RGBW technology, which continues to improve light management and colour tones in OPPO's portrait photography.
MARISILICON X NPU
With the creation of the MariSilicon X Neural Processing Unit (NPU), which is intended for computational photography, OPPO's innovation in smartphone camera technology has now reached new heights. With 3.6 billion transistors and 400 patent applications, this device was created over three years and is capable of up to 18 trillion operations per second (18 TOPS). MariSilicon X was developed by OPPO using the most advanced 6nm chip architecture, which offers astonishing 11.6 TOPS per watt for low power consumption even during the most demanding workloads.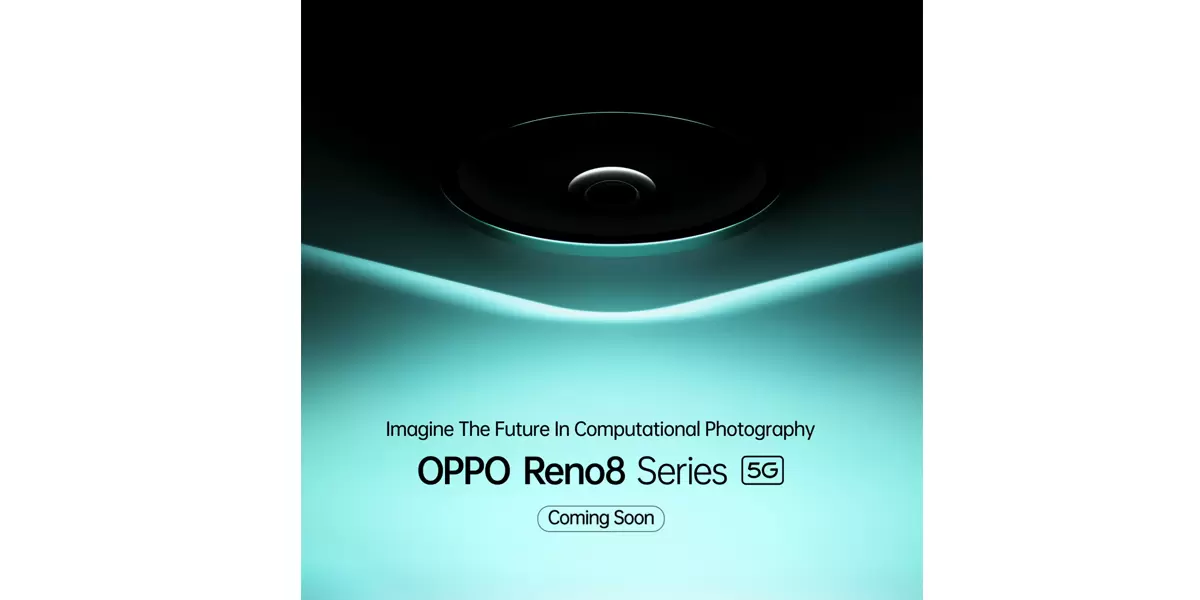 Some other pros associated with the technology also include its capabilities of real-time lossless AI processing in the Bayer RAW domain. It comes paired with image data from the 50MP IMX766 rear camera sensor. Furthermore, the MariSilicon X's image processing also provides the user with many more advanced benefits. For instance, users may record nighttime films in 4K Ultra HDR quality with the assurance of crystal-clear frames. The brightest point may be up to 1 million times brighter than the darkest place in 4K Ultra Night Video thanks to the NPU's support for HDR Fusion and AINR (AI Noise Reduction) algorithm operations.
OPPO has created a full suite of customised solutions for both the software and hardware integration in computational photography with MariSilicon X. It is the last component of OPPO's unique imaging system, which was created to make use of the camera sensor's strength. Additionally, to operate the imaging system's patented algorithm even more effectively.
MariSilicon X NPU highlights
After improved algorithms and its collaborations with Sony on RGBW camera sensors, OPPO further solidifies its imaging innovations with its proprietary MariSilicon X NPU
Users can now shoot 4K Ultra Night Video and #TransformTheNight
Oppo's upcoming Reno 8 series: A glance
The new OPPO Reno8 Pro smartphone will combine all these advancements in smartphone camera technology. By utilising cutting-edge technologies that address the challenges of nighttime shooting, OPPO has created the Reno8 Series cameras to assist photographers and videographers in their mission to #TransformTheNight. Each frame, whether it be a still image or a moving image, is clear and accurately coloured.
Oppo Reno 8 Pro expected specs
According to reports, the Oppo Reno 8 Pro, which might be released in India, would have the same characteristics as the recently released Reno 8 Pro+ in China. A MediaTek Dimensity 8100 or Dimensity 8100-Max SoC may power this Indian model. It could have a 6.7-inch full-HD+ OLED display (1,080×2,412) with a refresh rate of 120Hz and Corning Gorilla Glass 5 protection. It could include a 32-megapixel selfie camera in addition to a 50-megapixel triple-back camera arrangement. A Mariana MariSilicon X image chip may also be used in the smartphone for better photography and filming. A 4,500mAh battery with the capability for 80W rapid charging is reported to be included.