Defy has recently introduced its Gravity series in India. Both the TWS earbuds come with cutting-edge 13mm drivers for great audio performance. They also sport 4 ENC Mics for a superior calling experience with a premium stem design for a comfortable and convenient fit. Now, expanding the Gravity portfolio, Defy has introduced "Gravity Z" TWS earbuds with an incredible 50-hour battery life. With the unrivalled battery life of the DEFY Gravity Z, push your boundaries and explore the realm of limitless entertainment.
Here's a quick spec sheet of what you can expect from the latest Earbuds. Check the details here:
DEFY Gravity Z: Features and specs
With its Quad mic ENC for Superior Call Quality, the DEFY Gravity Z elevates audio wear to a completely new level. It features the Quad mic ENC that eliminates background. This also ensures that you only get a better call quality. No matter where you are, it makes sure that you hear everything clearly. The 13mm dynamic drivers in the DEFY Gravity Z are precisely designed to produce robust and lively sound quality with enhanced bass that improves your listening experience.
For games, DEFY Gravity Z offers a 50ms Low Latency- Turbo Mode in addition to its excellent audio quality for audiophiles. Furthermore, for a quick-paced professional gaming experience, Turbo Mode significantly eliminates Bluetooth latency and synchronises audio and visuals.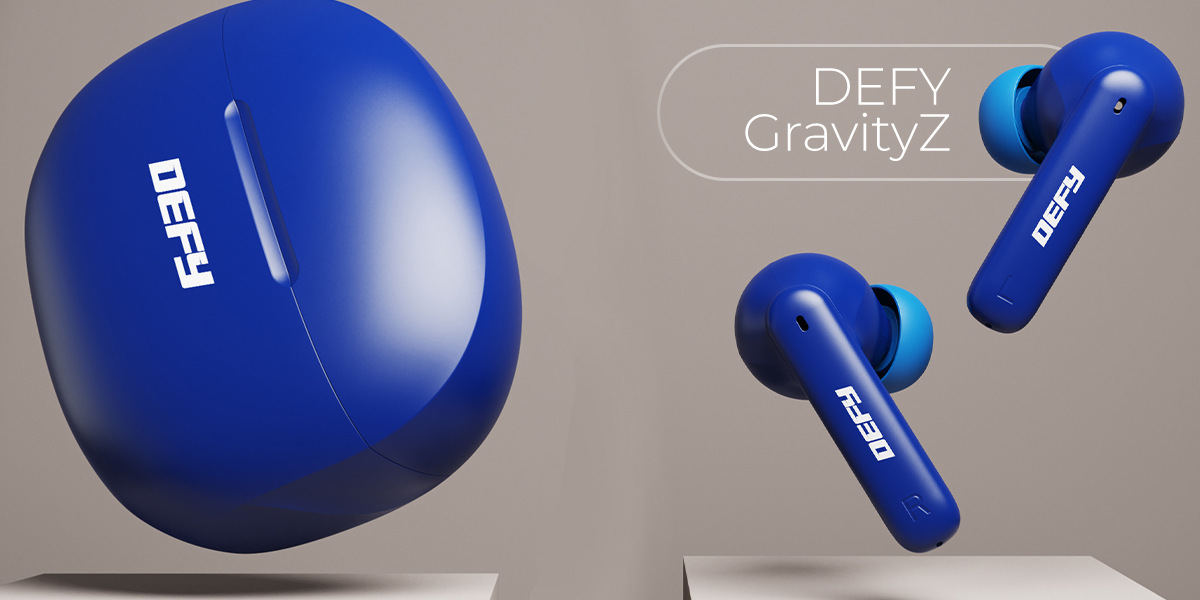 For your convenience, DEFY Gravity Z has a tonne of cool features as well. You can switch between tunes, control the volume, accept or reject calls, and use your Voice Assistant using Touch Controls on each earbud. With Quick Pair and Connect, you can quickly pair these earphones with your smartphone by merely opening the case.
The gadget also covers a great distance connectivity. Additionally, at greater distances, its Bluetooth v5.2 communication is speedy and distortion-free. DEFY Gravity Z offers non-stop fun thanks to a battery backup that can last up to 50 hours. These earbuds also include DEFY Brisk Charging, which may provide you with a battery backup of up to 3 hours with just a 10-minute charge, further alleviating your charging problems. Furthermore, an IPX4 water and sweat resistance rating assures longevity and peace of mind.
Also Read: DEFY introduces its "Gravity" series TWS earbuds in India
DEFY Gravity Z: Availability and price
The DEFY Gravity Z is a full bundle that offers performance and power at a reasonable cost. Starting on June 30 at 12 p.m. on Flipkart, it will be exclusively available for an exclusive and introductory launch price of just Rs 999.
Defy Gravity TWS earbuds specs and features
The 13mm drivers in the DEFY TWS Earbuds Gravity Pro were precisely created and tuned for an immersive listening experience. Audiophiles will like the crisp sound and strong bass that make each rhythm come to life.
Furthermore, these earbuds are ideal for long gaming sessions comfortably. Gravity Pro's Turbo Mode, which has very low latency, provides lag-free audio-visual sync (up to 50ms). Along with games, it enhances content consumption as well. Additionally, Gravity Pro has four ENC-enabled microphones that greatly lower background noise for audio interactions, particularly audio calls, and provide speech that is crystal clear.
In terms of construction, the DEFY Gravity Pro has the most recent Bluetooth v5.3 technology, providing an incredibly reliable and quick connection. Additionally, it offers outstanding power efficiency for longer battery life. This one also has a very strong battery life. Up to 5.5 hours of uninterrupted playback are possible on a single full charge. In this case, this may be extended up to 25 hours. Additionally, DEFY's Brisk Charging is available in Gravity Pro, providing a runtime of up to 3 hours with just an additional 10-minute charge.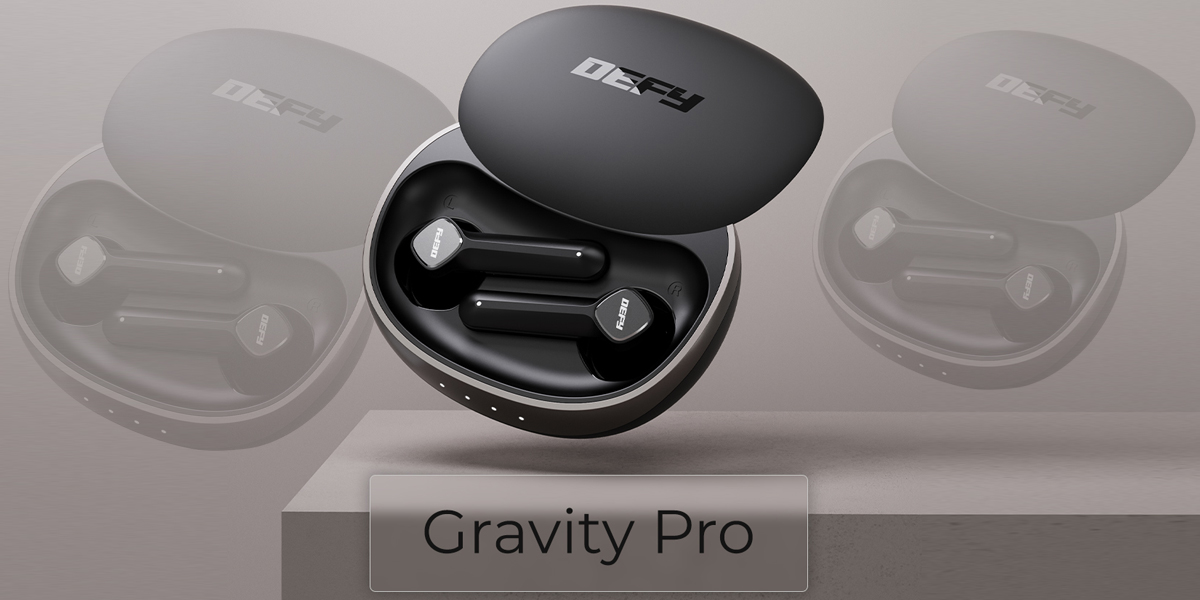 The materials used to construct the DEFY Gravity Pro are of the highest calibre. Additionally, it has a distinctive sliding layout. Aesthetics and comfort have been carefully considered in the development of each earbud. Ingenious touch controls that let you change music tracks, answer calls and activate your voice assistant are among the other capabilities of the earbuds. Last but not least, the earbuds and case are IPX4 water and sweat-resistant, allowing you to stress-free enjoy your workouts or daily commutes.
Coming to the price, earbuds will Start at 12pm on May 20th, 2022. Also, the DEFY Gravity Pro are available at a special launch or introductory price of Rs 1,399. Users can easily get earbuds through Flipkart.