Two days after the launch of its first Made in India Soundbars, Mivi, India's leading homegrown electronics company, announced a that it has broken all the sales records for consumer electronic products as the company has sold 3600+ units of its 'truly Made in India' Soundbars on the first-day sales.
Mivi, exceptionally, sold more than 3600 units on the launch day. This shows the brands' commitment to making a difference in the Indian electronics market by introducing high-quality "Made in India" products at an affordable price that are well received by the consumers. Consumers can purchase the pioneering Mivi Fort S60 and S100 from Flipkart, and the Mivi website.
To revolutionize the home entertainment experience for audiophiles, Mivi launched its soundbars with a powerful sound output of 60 and 100 watts. It flaunts a slim and sleek wall-mounted design to complement the room's aesthetic. Furthermore, the soundbars offer multiple connectivity options, including Bluetooth, AUX, Coaxial, and USB, making them a complete package for users who wish to enjoy a cinematic experience in the comfort of their own homes.
Mivi Fort S60, Mivi Fort S100: Price and Availability
The Mivi Fort S60 is priced at Rs 2,999 and the Fort S100 is priced at Rs 4,999. Both the Soundbars are available to buy online via Flipkart or from the official website of Mivi.
Mivi Fort S60, Mivi Fort S100: features and specs
The Mivi Fort S60 and Fort S100 soundbars include a 2.2-channel system that offers balanced audio. They also have two subwoofers built-in for deep bass. Both the Soundbars include three equaliser modes: Movies, News, and Music, allowing users to tailor the audio output to the material they're watching.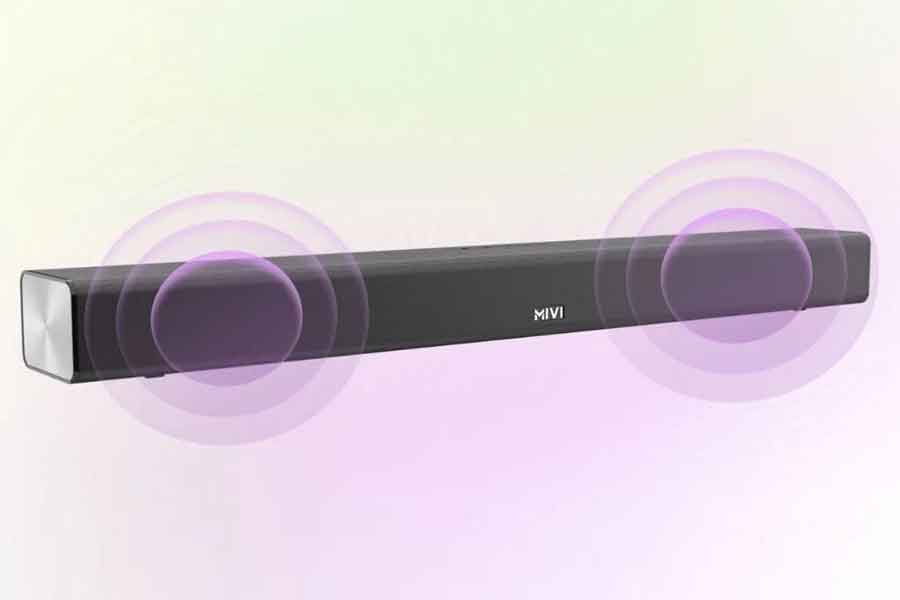 Multiple inputs, including AUX, USB, and coaxial, are available on these soundbars. It also includes Bluetooth v5 technology for wireless music streaming. These soundbars, according to the makers, have a wireless range of up to 10 metres. The Mivi Fort S60, for example, has a 60W audio output, whilst the Fort S100 has a 100W output.
The S100 and S60 also feature a remote for media controls, and input toggles, along with an audio profile switch. A metal grille distinguishes these soundbars as premium. They also have a wall-mountable style, which makes them a suitable match for small spaces.
Also Read: Made-in-India iPhone 13 will soon be a reality as Apple starts production in Chennai